Mana Tech Partners with Colombian Companies to Host Discussions in Support of New Startups
The series of talks featured six Colombian founders and their respective startups.
May 26, 2022 · 1 Minute Read
---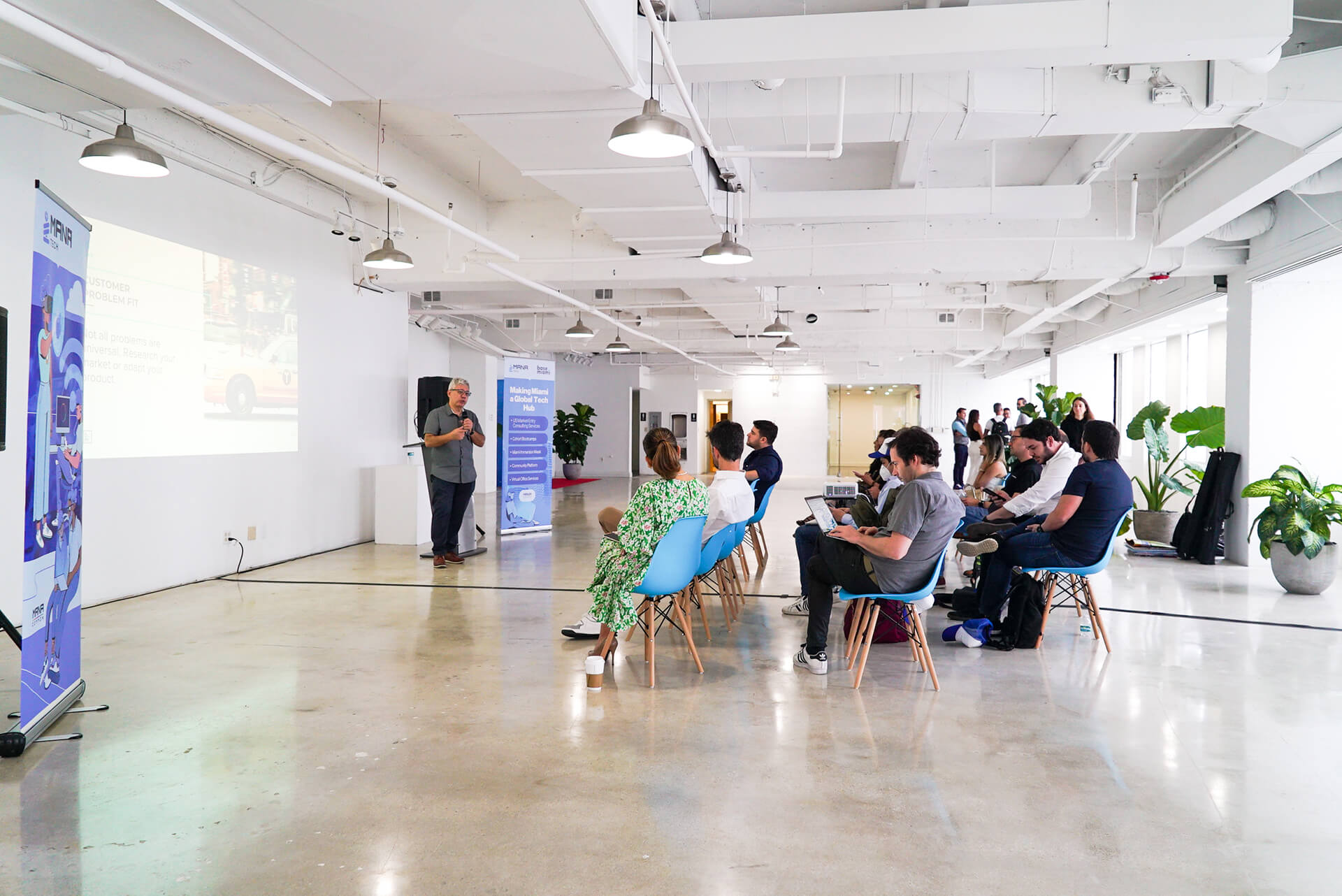 This past Tuesday, Mana Common's tech division partnered with three Colombian companies, ProColombia, iNNpulsa Colombia, and ColCapital, to host talks with six founders who have launched successful startups in efforts to promote Colombian businesses and ease their transition into the US market. The discussions took place in Downtown Miami on the 8th floor of the Mana Common Headquarters building, also known as Ocho Blanco.
The six new startups featured included Todos Comemos, Zulu App, Apparta, Saludtools, Teclogi, and Talentu Company. Some of the topics discussed included what companies should avoid when entering the US market, why Miami is the right city to grow their businesses, and how Mana Tech's vision will support their endeavors.
With the primary goal to increase brand awareness and grow small businesses, Mana Tech plans to host many more tech-related events at Ocho Blanco. The multi-use space was created for this purpose; to host, promote, participate, and unite members of the tech community from all over the world in no better place than Miami.
---