Mana Tech and Base Miami Announce Latin American Startups for Immersion Week
Mana Tech's 'Miami Immersion Week' program offers all the tools and expertise to help position companies selected to launch US operations.
Mar 16, 2023 · 2 Minute Read
---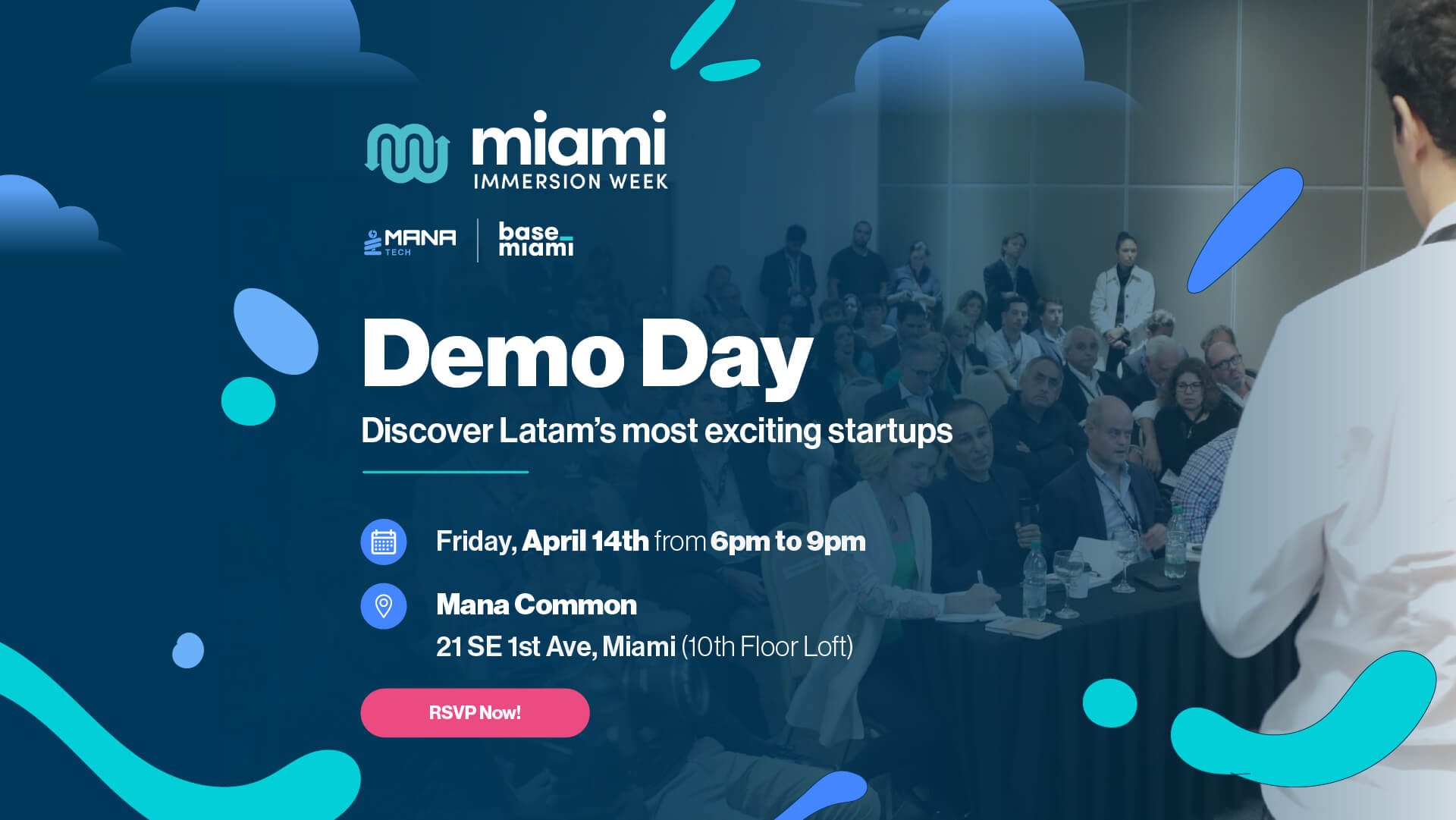 'Programs' is one of Mana Tech's verticals, hosting its first-ever Immersion Week in Miami, inviting 15 Latam entrepreneurs to learn how their startups can reach their international potential. The program is hosted by a group of international experts in the tech sector, including Moishe Mana, CEO of Mana Common, Charly Esnal, head of Mana Tech and co-founder of Base Miami, and Mariano Amartino, Microsoft Startups Director for Americas. Participants will have the chance to meet relevant Miami tech ecosystem influencers, partners, service providers, industry experts and other CEOs.
The bootcamp program, held from March 14 through April 14, combines virtual training, in-person coaching and networking events focused on key topics including raising capital, sales strategies, market research and more with the goal of helping the businesses expand into the United States. The in-person component offers one-on-one coaching over five days featuring leading technology voices from Miami.
'Miami Immersion Week' will culminate with a business proposal pitch competition on "Demo Day", which takes place on April 14 at Mana Common's 10th Floor Loft. The speeches will incorporate the information provided to tech business leaders during the bootcamp.
Below are the 15 selected Latin American companies participating:
MV Sales & Logistics
VsaaS
Codigo Del Sur
CloudShore
ITA
Slik
Triidy
BucksApp
Suplait
RENT (Real Estate NFT Trust)
Vlozity
Mockup Studio
Damap Tech
SkyBlue Analytics
INFOCONTROL
Sign up today for free to be a part of Demo Day and see for yourself how far these entrepreneurs have come!
---