This Month at Mana Contemporary: January 2023
An up-to-date listing of what's happening at Mana Contemporary's Jersey City campus during January.
Jan 12, 2023 · 2 Minute Read
---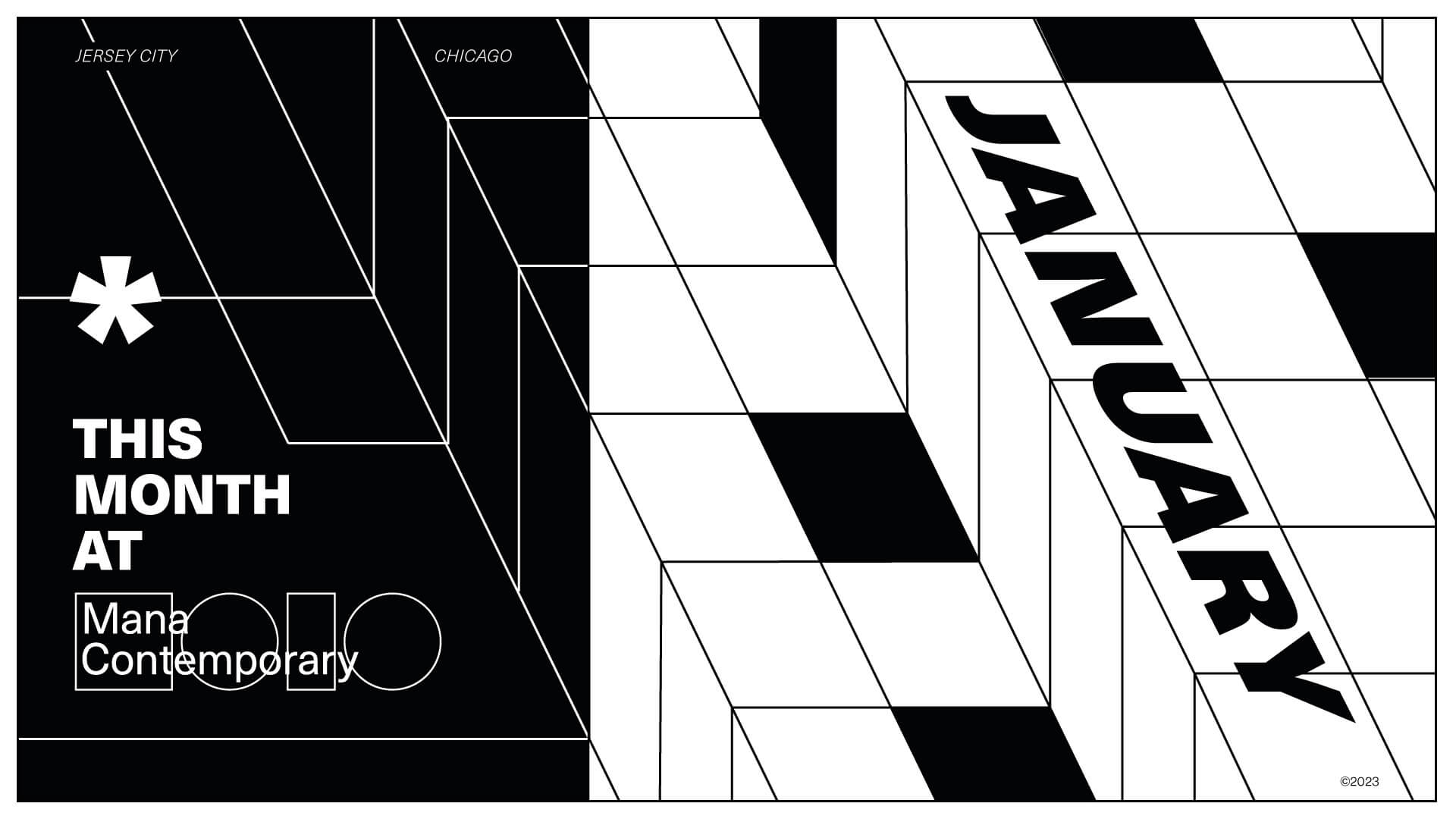 Jersey City

Jersey Art Book Fair

Jan. 28 & 29

For two days only, come visit the Jersey Art Book Fair where Mana Contemporary will be featuring their Open Book artists as well as exhibiting their Jonas Mekas Chapbook and limited edition silk-screen, Good Mood Good Mood.

The You Voice by Derrick Belcham

Exhibition running through Jan. 28

The You Voice, a nine-channel video installation by filmmaker Derrick Belcham, is a powerful work that explores the often-contradictory inner voice that both drives and stalls creativity and personal agency. Filmed in black and white, nine performers speak directly and candidly to the camera. Using texts drawn from journals and memories, the nine actresses perform characterizations of this voice, their own self-critic. By inviting an audience to engage with them in a physical space, their individual thoughts are universalized, transforming self-criticism into a practical process of work creation and exhibition. The You Voice is only running until January 28, so be sure to head to the Jersey City campus before it's too late!
---