Small Business Spotlight: Manna Life Food
Explore the benefits and flavors of a fully plant-based diet at Downtown Miami's popular vegan restaurant.
Jan 9, 2023 · 4 Minute Read
---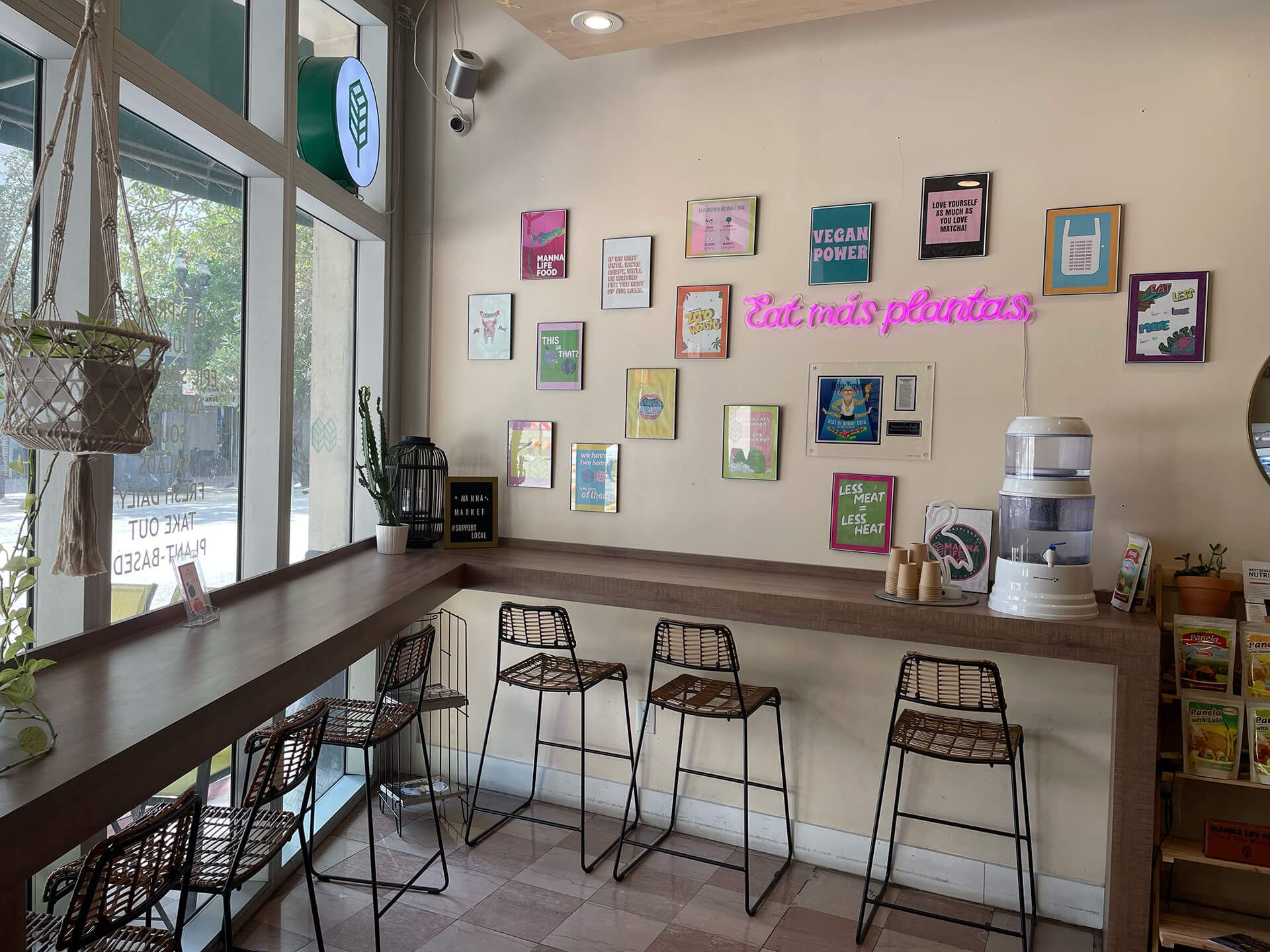 Manna Life Food, Flagler District
Originally from Mexico, Sebastian Jaume is now the proud owner of Downtown Miami's Manna Life Food, a plant-based restaurant located in The Historic Alfred I. duPont Building.
After years of being a loyal customer, Jaume was offered the opportunity to take over the vegan food spot in 2020. It was a no-brainer, considering he had lived a plant-based lifestyle for a while and had a strong background in hotels and restaurants.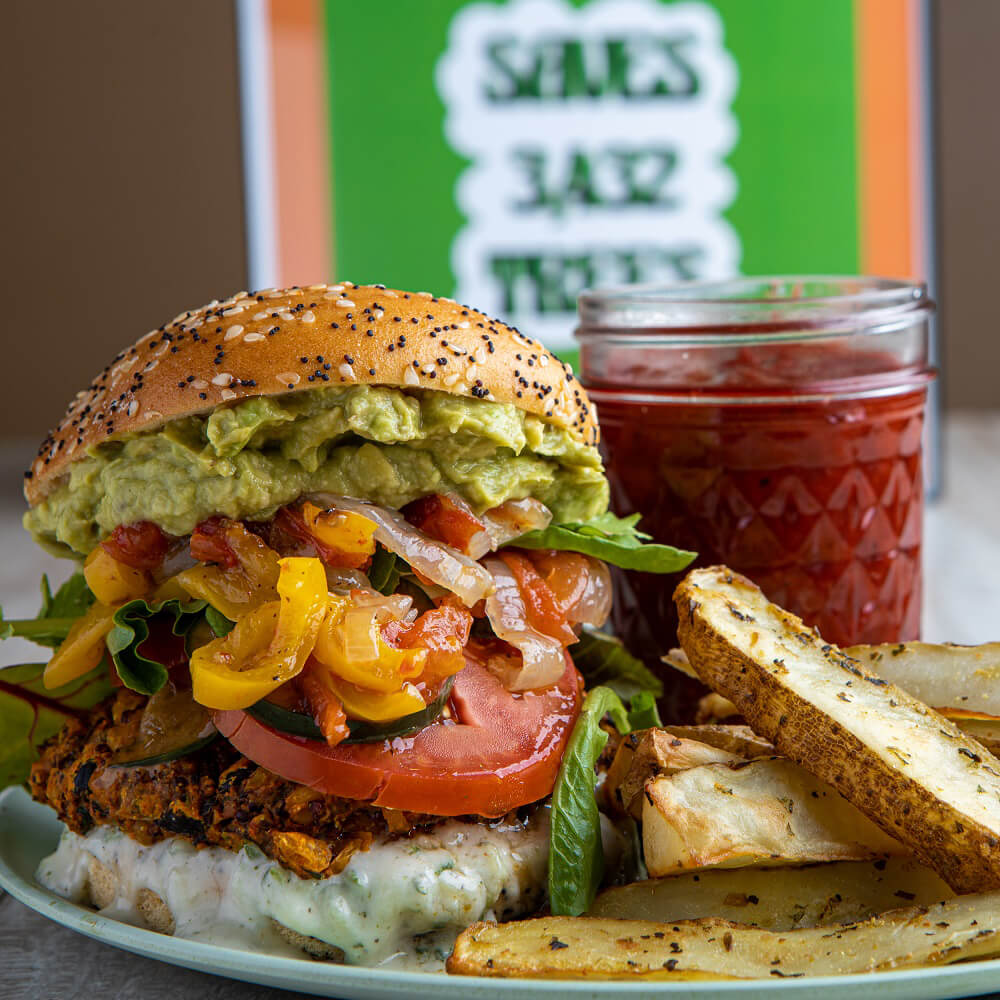 Superfood Pattie Burger, Manna Life Food
Manna Life Food is located in Downtown's historic duPont Building. What are some of the benefits of having your business inside one of the city's major landmarks?
This is a beautiful building. The people who work here supported us through the pandemic. The building itself has a few rules and regulations to keep its integrity of the building. Other than that, it's a great location, and looking at all the Downtown projects in the making, it will be even better.
Have you noticed any major changes in the neighborhood from when you first took over ownership?
I have seen this neighborhood grow immensely… There has been a transformation. I have seen new buildings and new bars open that have revived the nightlife… However, I'm excited to see all the Downtown development bring back life to this neighborhood.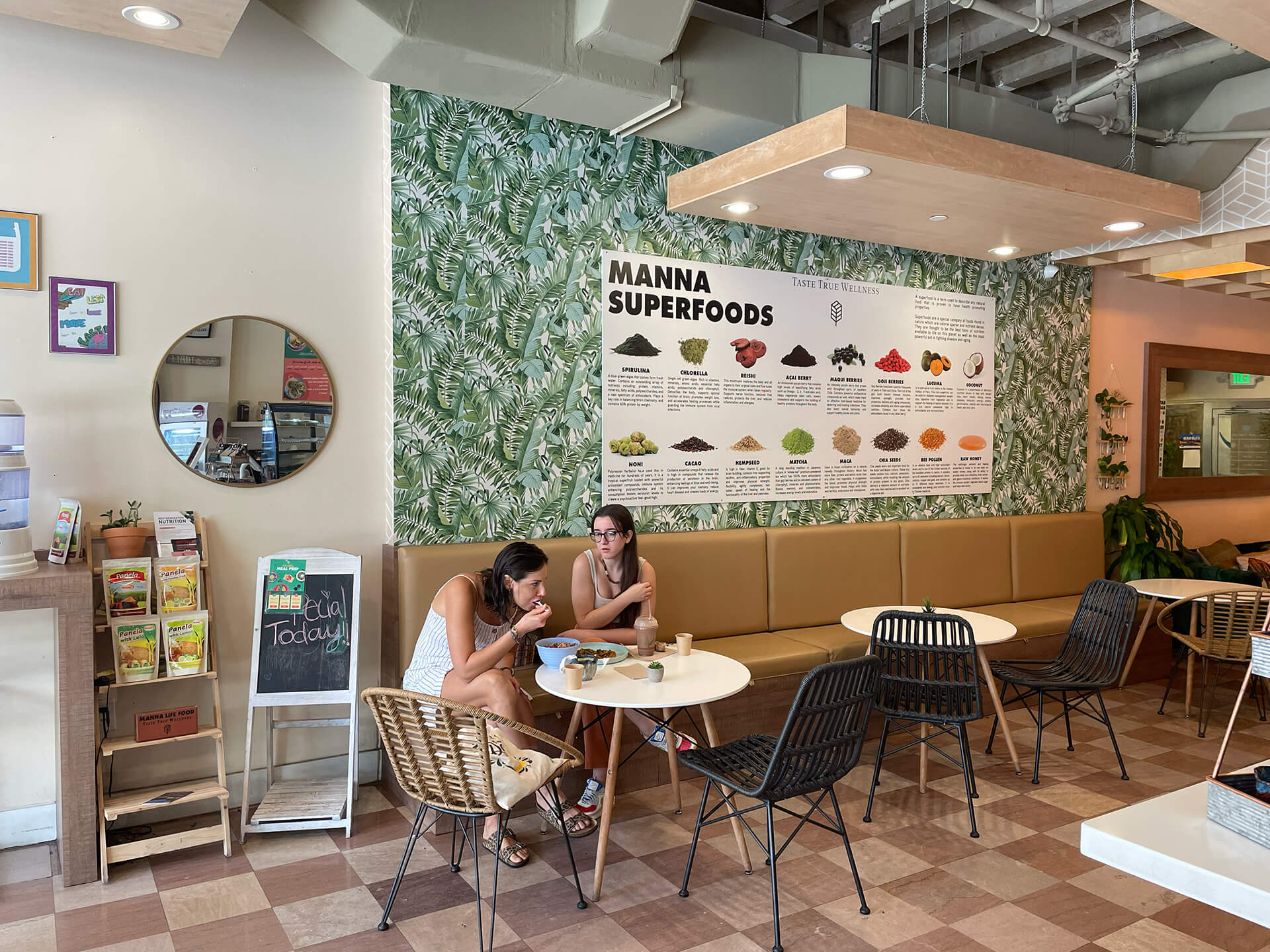 Manna Life Food, Flagler District
Following a vegan diet is one of the most controversial topics in today's health and nutrition industry. What type of argument can you give in favor of a vegan diet?
I don't believe a plant-based diet is controversial, I think it is a balance and a lifestyle. This diet offers you all the nutrients you need in a variety of ingredients, colors, and flavors that a normal diet would not. I think a lot of the people who are against the diet come from older generations and their perspective is based on customs and a lack of information… We have a library here in the restaurant where you can find information on recipes, nutritional facts, and exercise… It's all about opening your mind to something different.
Aside from preparing your food from scratch every day and using quality organic vegan ingredients, is there anything else that sets your restaurant apart from other healthy food restaurants in the Downtown area?
We are a fully plant-based and gluten-free restaurant. We don't use anything processed, and we make everything from scratch using only organic ingredients. Besides that, I also think that what sets us apart is the experience of the restaurant. From the moment you walk in, the staff greets you with a smile, the menu is very friendly, and the food will always make you feel good… We also post daily specials on our social media, which we change every day so there is always something new to try.
What are your most popular menu items and the health benefits associated with each?
We probably have the best acai bowl in town. We make our own granola and peanut butter, use fresh fruit and complement it with lucuma as a sweetener, which is a Peruvian fruit. We also have "noritos" which is a burrito, but instead of using a tortilla, we use nori seaweed, which is rich in omegas… We use spirulina in some of our smoothies, and in our chimichurri, to enrich the dish with nutrients… We also have special arepas that you can't find anywhere else, made from organic corn, chia seeds, and coconut oil.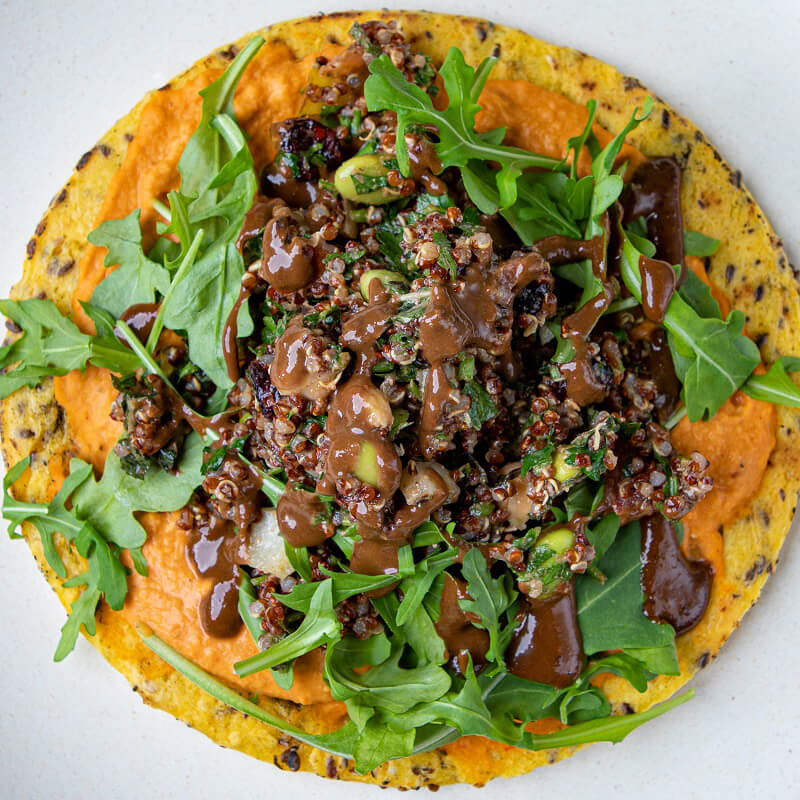 Norito, Manna Life Food
What is the main thing you want your customers to take away from their visit to Manna Life Food?
We offer great and healthy food that impacts your body in a nutritious way and makes you feel good. We also offer a very friendly service culture. Manna Life Food is for everybody; vegans and non-vegans. Someone who cares more about the food can enjoy all the flavors and health benefits of our menu. Someone who comes more for the shop can take away the experience; the music, the books, and our cheerful staff… It is more than a simple transaction when you come.
Did you know?
Manna is Hebrew for 'food of the heavens'
The restaurant hosts a yoga class every Wednesday at 6:30pm for $15/person
Manna Life Food is a certified plastic-free restaurant
Make sure to follow Manna Life Food on Instagram to learn about their daily specials, upcoming events, and more plant-based inspiration.
---