Miami-Dade's 'Strive 305' Initiative and BizHack Academy Launch 5th Season of Master Classes
Mana Tech will serve as a promotional partner in this collaborative initiative focused on purpose-driven digital marketing for new and small businesses.
Jun 13, 2022 · 2 Minute Read
---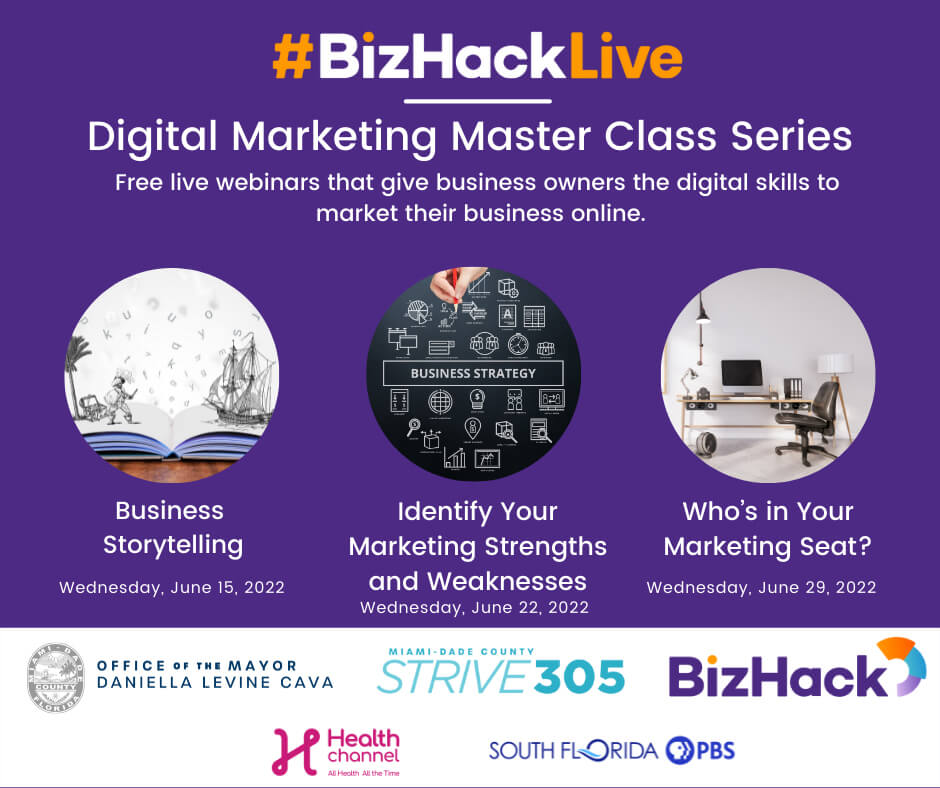 This month, Strive 305 and Mana Common's tech division are coming together to kick off Season 5 of the #BizHackLive Digital Marketing Master Classes. The free training initiative between the Office of the Miami-Dade Mayor and Miami-based BizHack Academy will be led by BizHack CEO and Founder, Dan Grech. The sessions will feature three dynamic, interactive one-hour live webinars on the Lead Building System™, a proven methodology for purpose-driven digital marketing developed over 7 years working with 700 businesses.
See below for the schedule:
Business Storytelling
Wednesday, June 15
12:30-1:30pm ET
Identify Your Marketing Strengths and Weaknesses
Wednesday, June 22
12:30-1:30pm ET
Who's in Your Marketing Seat?
Wednesday, June 29
12:30-1:30pm ET
Each session will give business owners actionable insights on how to communicate their core purpose more effectively, identify their marketing strengths and weaknesses, and ensure they have the right people leading their marketing efforts.
Register in order to reserve your free spot at all three sessions of the #BizHackLive Digital Marketing Master Class Series.
---