Mana Tech Team Takes Over ANDICOM 2022
Last week, the leading ICT conference in Latin America brought together the largest technology stakeholders and companies in Cartagena, Colombia for a three-day event.
Sep 9, 2022 · 2 Minute Read
---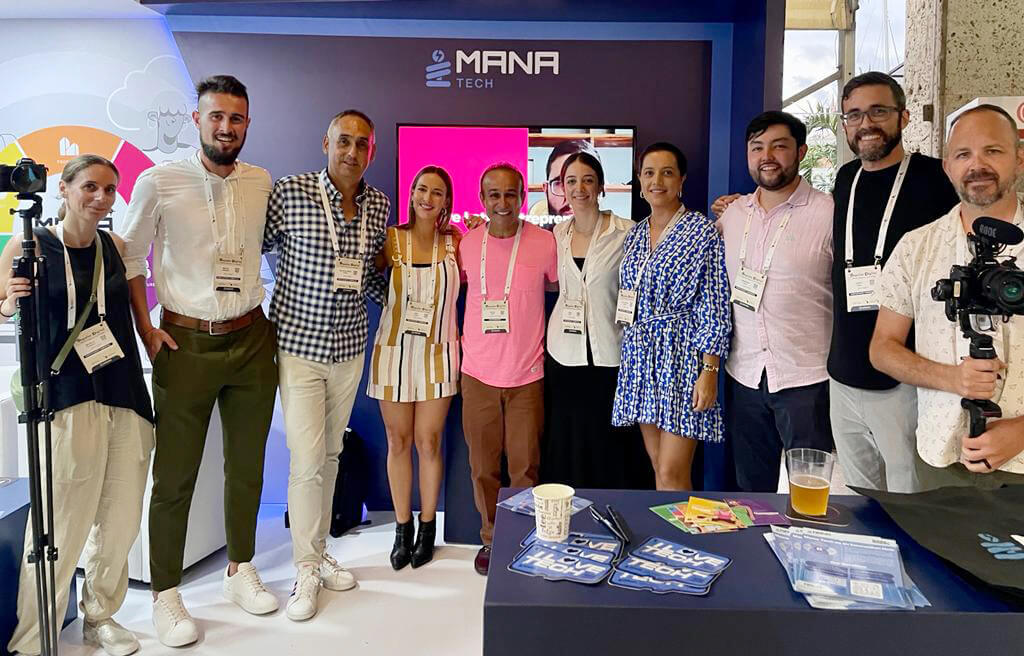 ANDICOM: Digital Boost for Business and Society generates business opportunities through high-level commercial and network activities. From keynote speakers to discussion panels covering everything related to business and technology, to a focus on how LATAM countries can implement these innovations, there was something for everyone to learn at this year's conference.
Over 5,000 industry professionals attended the annual event, including the team behind Mana Tech, the technology division of Mana Common, along with the great tech titans of technology; Microsoft, Google, Oracle, and more.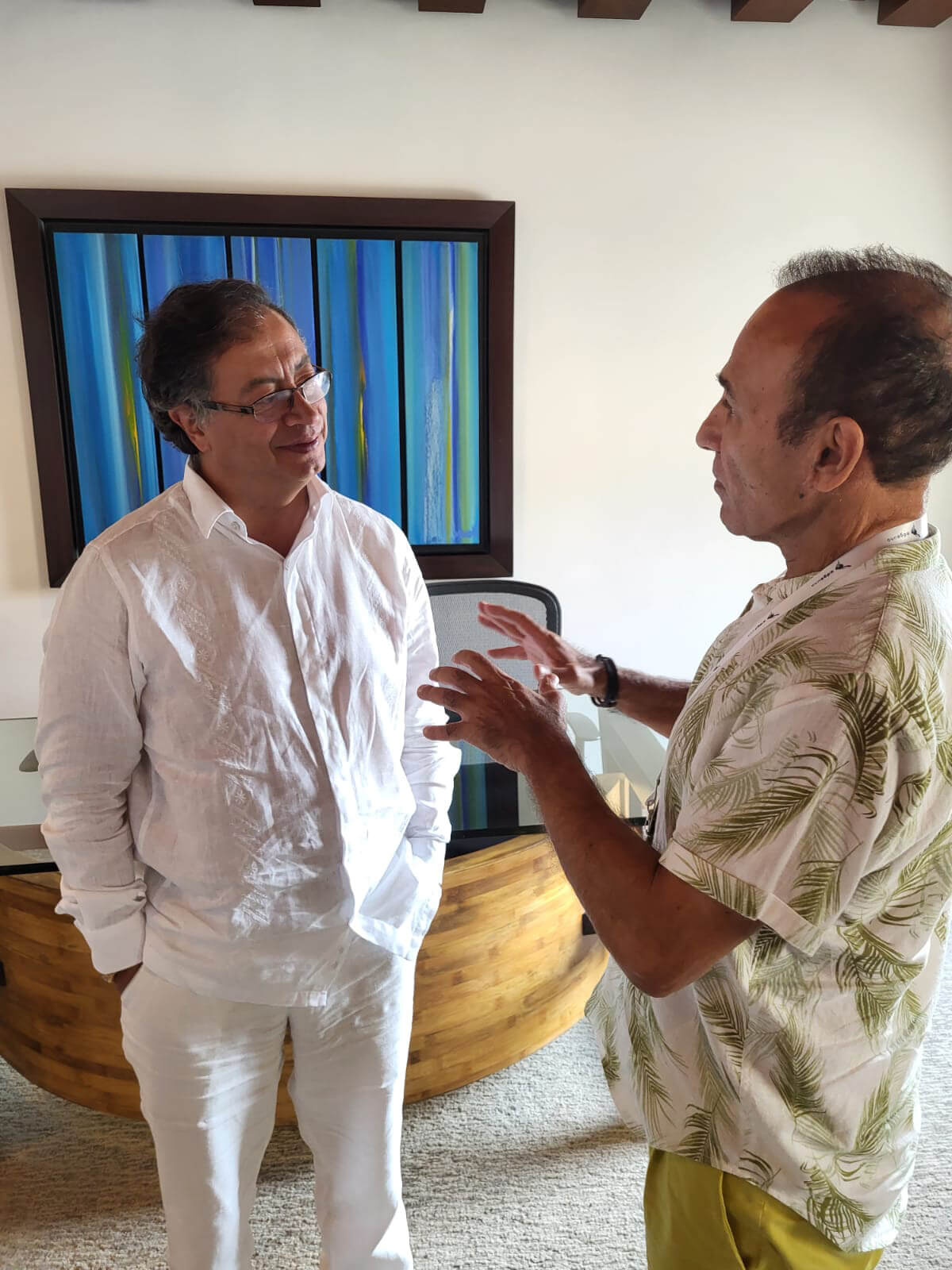 Gustavo Petro, President of Colombia with Moishe Mana, Founder and Chairman of Mana Common
Gustavo Petro, President of Colombia, opened the floor with a speech on the importance of digitizing the country's connectivity and economy, and how to teach Colombians to use and benefit from such technologies.
Afterward, Petro had a one-on-one meeting with Moishe Mana, Founder and Chairman of Mana Common, and discussed the future of Colombia and how their plans could align in efforts to link LATAM countries to the world.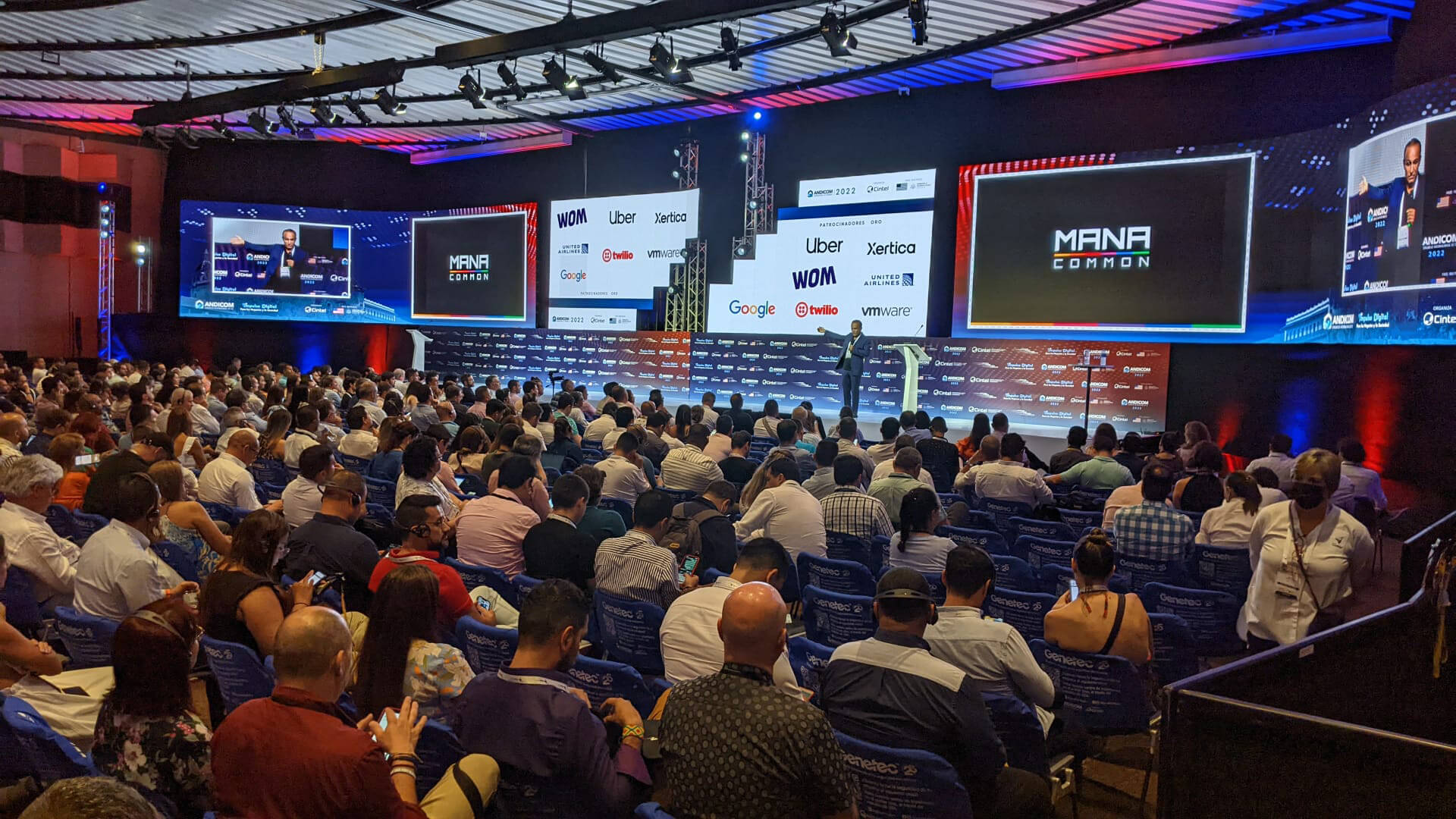 Moishe Mana speaking at ANDICOM 2022
Mana closed the floor with a speech about his vision for Downtown Miami becoming the next tech hub and economic engine for the Americas. Mana also voiced Mana Common's mission to create a bridge between Latin America and Miami, by encouraging and convening the main leaders of the region in the private, official, and academic sectors.
The newly appointed Mana Tech CEO Charly Esnal joined Mana on stage to educate attendees on the team's merger with Base Miami, and their accelerator program that encourages and supports LATAM entrepreneurs' efforts to expand to the US market via Miami.
The Mana Tech team welcomed attendees to their booth which served not only as a brand presence, but also provided a space to network and educate attendees about Base Miami and Mana Tech's goals for Miami. The team is confident the relationships built will create strong partnerships and LATAM presence within Mana Common communities.
---