Mana Public Arts and Urban Impact Lab Present Flagler Street Art Festival
Mana Common is set to make Downtown Miami an arts and technology destination during Miami Art Week 2021.
Oct 14, 2021 · 3 Minute Read
---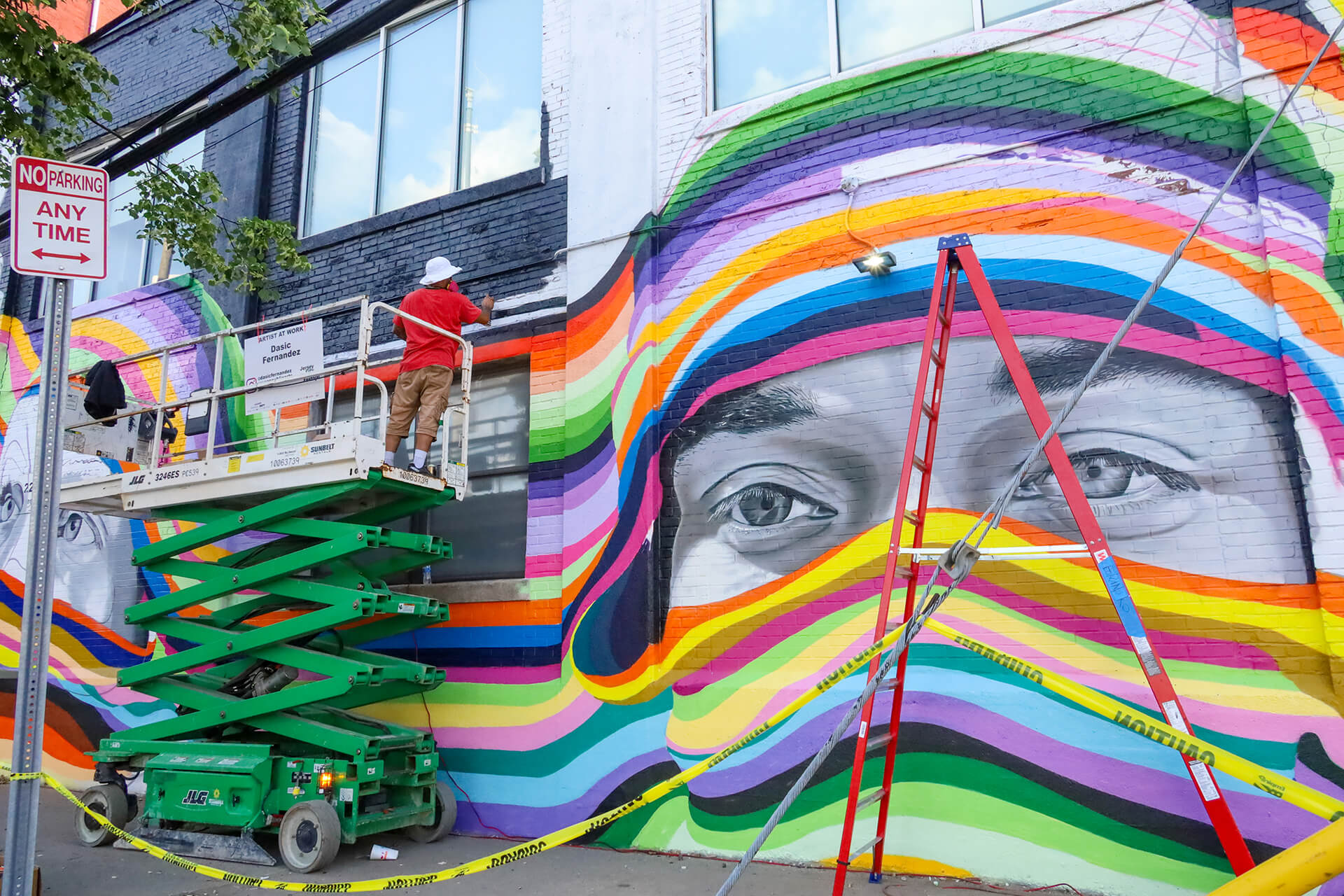 Mana Public Arts and Urban Impact Lab announce the Flagler Street Art Festival to take place during the week of Art Basel 2021. The event is ushering in a new era for Downtown's Flagler District – now undergoing a $27 million transformation – with a celebration featuring new world-class murals, digital art installations and outdoor lounge spaces.
The celebration begins Nov. 30 and continues through Dec. 5, centered on the 100 block of Flagler Street.
Mana Public Arts will be unveiling 15 new murals in the Flagler District that will remain on view indefinitely, transforming the neighborhood into a year-round walkable cultural landmark that reflects Miami's history and future. Entrepreneur Moishe Mana will be lending high-rise building facades for several installations set to transform Miami's skyline. On the street level, art and tech will come together for IlluMia, a digital and light art event presented by Urban Impact Lab that celebrates the neighborhood's future as a center for innovation. Along the 100 block of Flagler Street, the public can take part in NFT workshops for new and experienced collectors, view digital art galleries and exhibitions, or start a guided tour of the Miami Mural Festival.
The festival will also offer information on all Art Week programming in the Flagler District and Downtown Miami, in partnership with the Miami Downtown Development Authority.
The Flagler Street Art Festival is happening with the support of Miami Downtown Development Authority, Florida International University's College of Communication, Architecture and The Arts, Greater Miami Convention & Visitors Bureau, HistoryMiami Museum, Live Arts Miami, Miami-Dade Beacon Council, Perez Art Museum Miami, and Wynwood Business Improvement District.
---