Mana Contemporary Debuts Three Exhibitions That Challenge the Notion of What it Means to be an American
Referencing the past, present, and future, June's 'Open Studio' public programming suggests the movement of migration itself.
Jun 15, 2022 · 2 Minute Read
---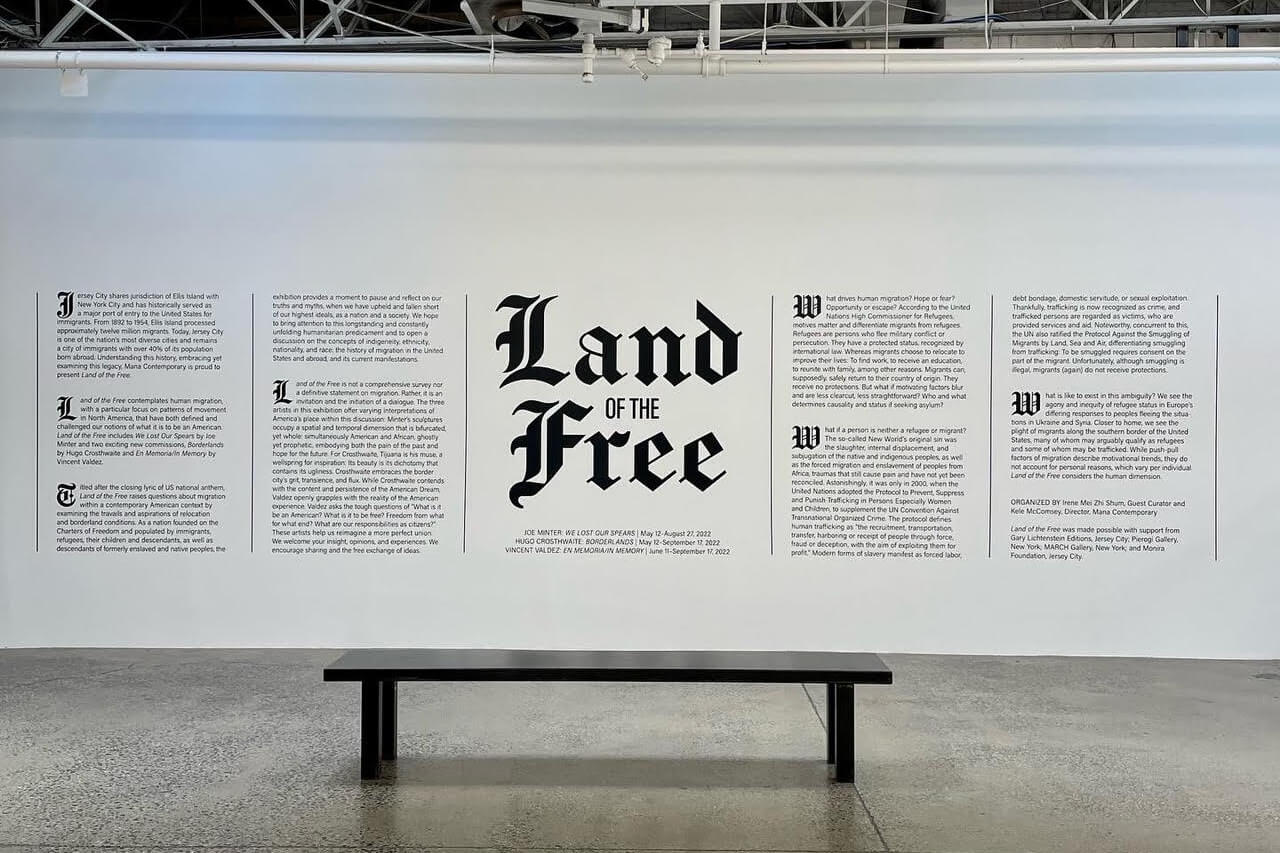 On the heels of a remarkable Open House in May, Mana Contemporary's Jersey City campus celebrated an Open Studio this past Saturday. The day's highlights included the unveiling of Siete Dias, a powerful new installation created by Vincent Valdez and master screen printer, Gary Litchenstein, as part of the Land of the Free exhibition at Mana Contemporary. The three-part exhibition features Joe Minter's sculptural creation We Lost Our Spears, Hugo Crosthwaite's multimedia collection Borderlands, and Vincent Valdez's array of drawings entitled En Memoria/In Memory.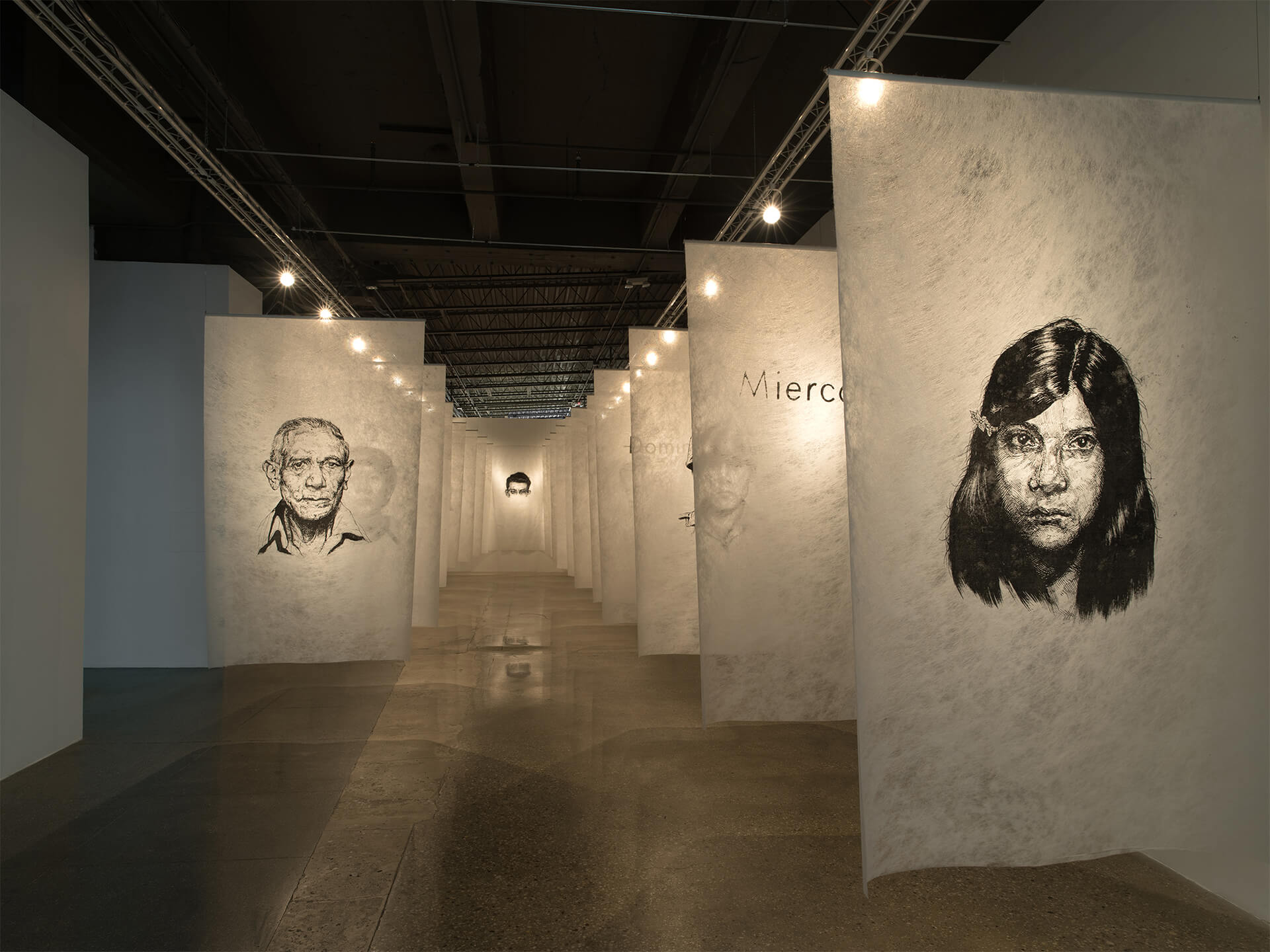 'Siete Dias' by Vincent Valdez, Mana Contemporary Jersey City
Artists explore the various definitions of migration and challenge the true meaning of "the American dream" — the idea that all people, no matter what background, can coexist in peace and achieve success by working diligently.
If you haven't seen the exhibitions in person for yourself, there's still time! Joe Minter's sculptures will be on display until August 27, whereas Hugo Crosthwaite and Vincent Valdez's work runs until September 17. Mana Contemporary conducts free tours, Tuesdays through Fridays at 3pm ET.
Other highlights from the showcase included an engaging and informative conversation with Gary Litchenstein and Vincent Valdez, along with a continuation of Jonas Mekas' centennial celebration. Furthermore, the Monira Foundation's presentation of special guest and exhibitions manager, Patricia Restrepo from the Contemporary Arts Museum in Houston, Texas, and experimental filmmaker, curator, and Executive Director of Film-Makers Cooperation, M.M. Serra, who showcased a hand painted and scratched film by Storm De Hirsch.
To learn more about the Land of the Free exhibition, read Artsy's in-depth review.
Source: Isis Davis-Marks. (2022). 'Three Exhibitions at Mana Contemporary Complicate the "American Dream"' Artsy. (28, June).
---