Mana Agro Arrives in Valle del Cauca to Boost Local Economy
Mana Agro will provide fresh Colombian avocados to the region.
Aug 4, 2021 · 2 Minute Read
---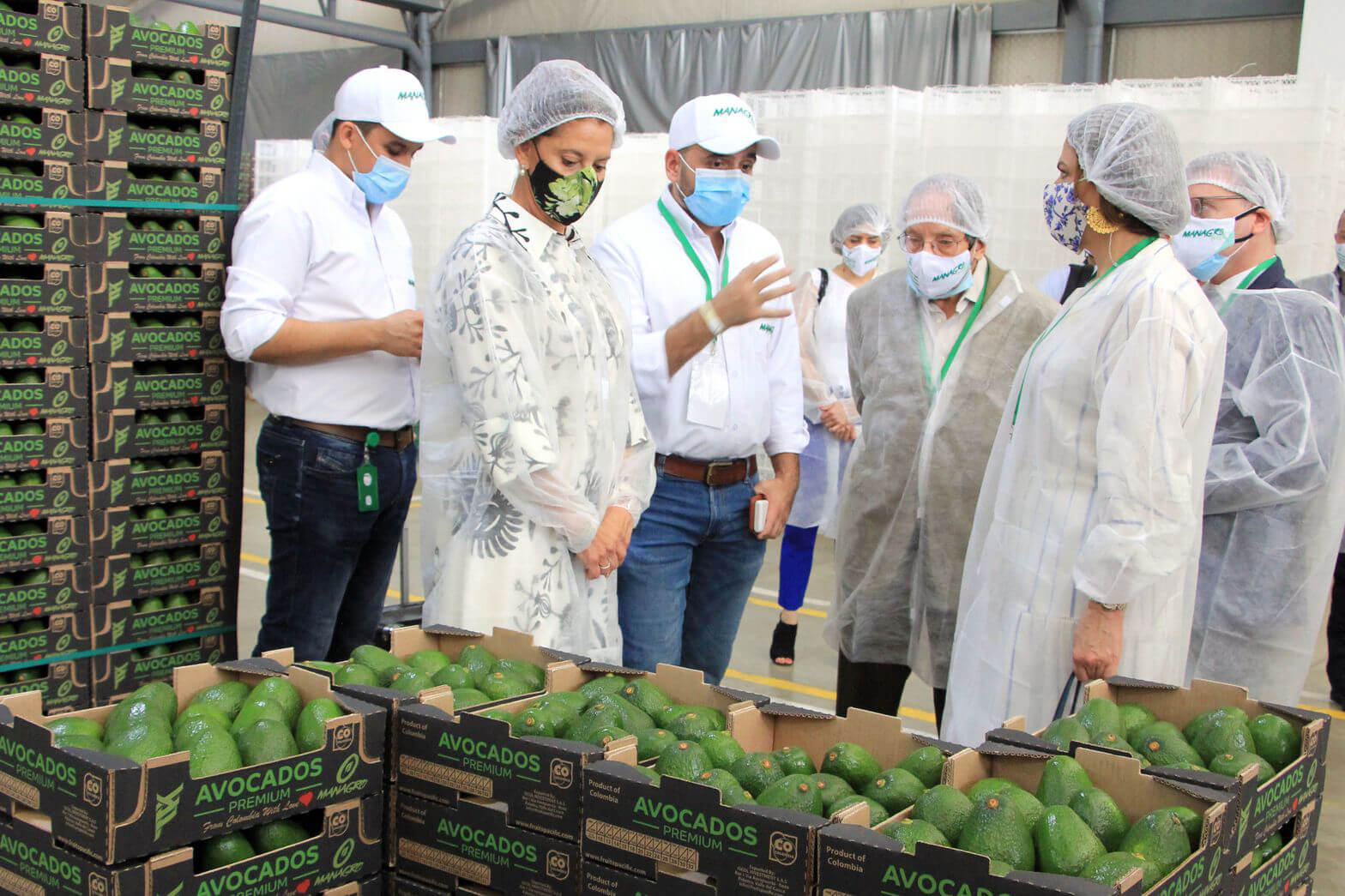 In January 2020, Mana Agro acquired Pacific Fruits, a Valle del Cauca based fruit packaging and export company. Now, Mana Agro is doubling down on their mission to stimulate the local economy by launching a fresh fruit production plant in the municipality of Palmira. They also are hoping to purchase more than 3,700 acres of land to grow hass avocados.
The launch event for the plant featured appearances from the Vice-President of Colombia Marta Lucía Ramírez, the Deputy Minister of Agriculture, the Mayor of Palmira, and the director of the Colombian Agricultural Institute ICA. More than 100 employees whose responsibility is to select the best quality fruit for the company also attended the celebration.
The goal of Mana Agro's role in Valle del Cauca is not only to bring high quality products, but also to support the economic reactivation of the region and fill hundreds of vacant jobs with talented residents. In order to prepare farmers for future food demand, Mana Agro wants to make sure they are exposed to great educational opportunities, connections, and digital platforms that are going to be highly beneficial in many ways.
Mana Agro has a fresh fruit plant based in the municipality of Palmira, and is now looking to expand. The company is looking towards countries such as the United States, Argentina, Spain, and many others around the world, aiming to positively make an impact with their Colombian fresh fruit market.
---