Is Miami the Next Innovation Hub in the Americas?
Discover the city's exciting transformation and its journey to becoming a tech landing pad.
Aug 14, 2023 · 5 Minute Read
---
This story was written by Mana Tech's Managing Director, Charly Esnal.
Miami, a city historically known for its white sandy beaches and vibrant nightlife, is rapidly emerging as a new hub for technology startups, attracting numerous individuals and companies from both Silicon Valley and Latin America.
What factors are driving Florida's Magic City tech boom and why are so many entities relocating here?
In this article, we will explore the reasons behind this phenomenon and how Miami is becoming a hub for technology companies.
A Glimpse into Miami's Ecosystem
What makes the city a touchpoint for international tech startups?
Miami boasts a never-expanding ecosystem for startups, venture capital funds, accelerators, community events, and more, attracting entrepreneurs, investors, and tech talent alike.
An exciting opportunity exists here to bridge ecosystems across the Americas and launch innovative ideas.
According to the 2023 Global Startup Ecosystem Report, Miami ranks among the top 30 global ecosystems, occupying the 23rd position, which represents a ten-position jump from the previous year. The city also ranks 15th globally for its performance and 20th in investments.
Miami is the fourth-largest startup hub in the United States, preceded only by San Francisco, New York, and Los Angeles, with a valuation of $36 billion.
The Venture Monitor report (Q1 2023) highlights Miami-Fort Lauderdale area startups attracting $300 million in venture capital through over 72 deals in just the first quarter of 2023.
The fintech sector is the strongest in terms of venture capital. Of the total closed deals, 41% were directed to this sector. In fact, despite the slowdown in investments, particularly in the crypto area, web3 companies closed deals worth $965 million in 2022, surpassing 2021's $859 million.
Miami is home to 429 fintech startups and has an investment capital in cryptocurrencies amounting to $859 million.
Startups based in the Miami metropolitan area received 71% of the venture capital invested in the state, as well as over 61% of the deals.
Countless tech events fuel the ecosystem, including Miami Tech Month by eMerge Americas, Tech Beach, and the NFT BZL organized by Mana Tech.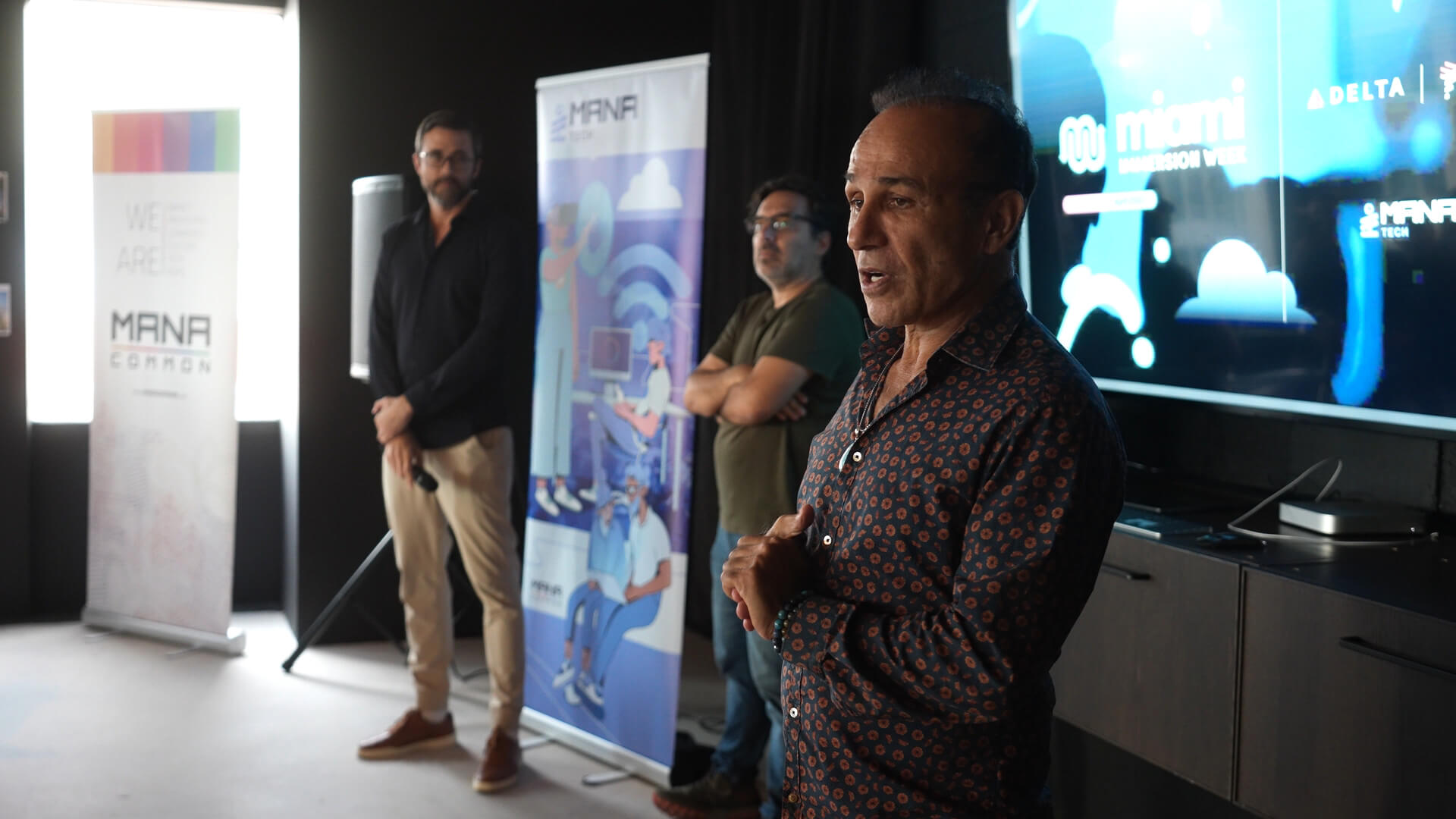 Moishe Mana, Mana Common Founder & Chairman, speaks at Mana Tech event.
Why Miami Appeals to Companies
In some way, Miami has managed to connect the dots: talent, capital, organizations, and entrepreneurs. This combination is crucial for building diverse startup communities that drive innovation and create opportunities in Miami, Latin America, and beyond.
Growth Opportunities
In the words of Felice Gorordo, CEO of eMerge Americas, Miami ranks first in technology job growth nationwide. This, coupled with other factors, contributes to Miami's boom.
Investor Interest
Currently, Miami is the fastest-growing venture capital hub. Although we have seen a slowdown in the number of investments due to the global recession, the ecosystem continues to attract investors willing to invest in the best tech companies in the area. This positions southern Florida just behind competitive hubs like Chicago, Denver, and Washington D.C.
Cost of Living
One of the predominant reasons behind the tech exodus from the Bay Area is the exorbitant prices per square meter in Silicon Valley, combined with the overall cost of living, such as access to gasoline, food, and entertainment.
On the other hand, in Miami, the average monthly utility expenses are 4.5% cheaper than the national average. In fact, according to Florida Governor Ron DeSantis, "(Florida) has the second-lowest per capita tax burden in the United States."
According to the Miami-Dade Beacon Council, companies and individuals who settle in Miami can enjoy a series of tax benefits, such as no local corporate or personal income taxes and no state property or limited parnerships taxes.
Quality of Life
During the pandemic, allure grew. Silicon Valley workers relocated to the region due to flexible COVID-19 restrictions and lower taxes. With more remote work dynamics, Miami becomes an attractive place to settle.
Government Support
The commitment of Miami's governmental authorities to the region's development is truly remarkable. Mayor Francis Suarez, for example, not only promotes attractive measures for companies looking to establish themselves in the city, but also participates in countless tech events, fostering dialogue within the community.
On the other hand, among the initiatives carried out by the government, there is Venture Miami. This economic development office focused on technology and innovation within the City of Miami is on a mission to improve the city's standard of living. How? By creating jobs and supporting innovation, therefore creating more opportunities for tech companies.
The ecosystem is also supported by the Miami-Dade Innovation Authority (MDIA). This nonprofit corporation, established in collaboration between the public and private sectors, focuses on promoting innovative solutions to address local challenges. This generates a more sustainable economic growth.
A Collaborative Ecosystem
Another factor in Miami's tech hub growth is its expanding ecosystem and community. The city already has the support of angel investors like Rezilyent Capital, Seedfunders, and Black Angels Miami, as well as prominent international investors such as SoftBank, a16z, Founders Fund, Seven Seven Six, and IDC Ventures.
Accelerators Mana Tech, Techstars, Endeavor Miami, and Atomic VC also play a key role in the ecosystem, driving progress toward a more collaborative community focused on innovation.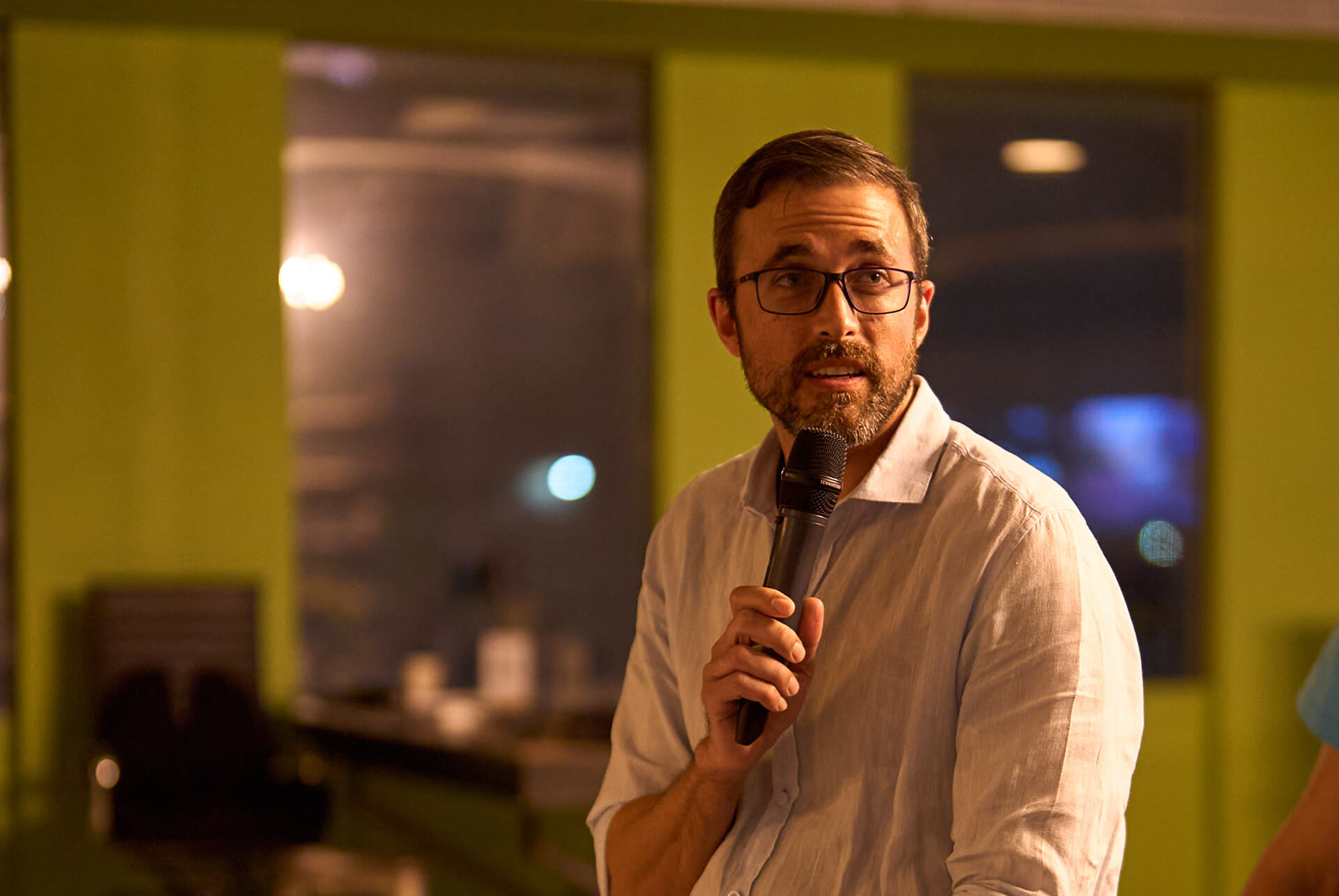 Charly Esnal, Managing Director of Mana Tech, speaks at Mana Tech event.
Final Thoughts
How realistic is it to relocate Silicon Valley to South Florida? Personally, I believe that the point here is not to replace the historical tech hub of the Bay Area, but to build a new one that also serves as a gateway for international companies.
Miami has quickly become a hub for tech startups thanks to a combination of factors, including governmental support, an appealing cost of living, capital-raising opportunities, high-profile tech events, and a strategic location that facilitates connections with Latin America.
At Mana Tech, we contribute to the international business community's expansion into the U.S. market through initiatives like Base Miami. Miami is emerging as a focal point for innovation and tech entrepreneurship in the Americas. Our goal is to establish a more collaborative ecosystem by providing physical spaces, programs, events, and ventures that foster connections and strengthen this promising entrepreneurial hub.
---