Construction has begun for the spine of Downtown Miami: Flagler Street
Miami-Dade leaders come together to usher in the 'Flagler Street Beautification Project'.
May 19, 2021 · 3 Minute Read
---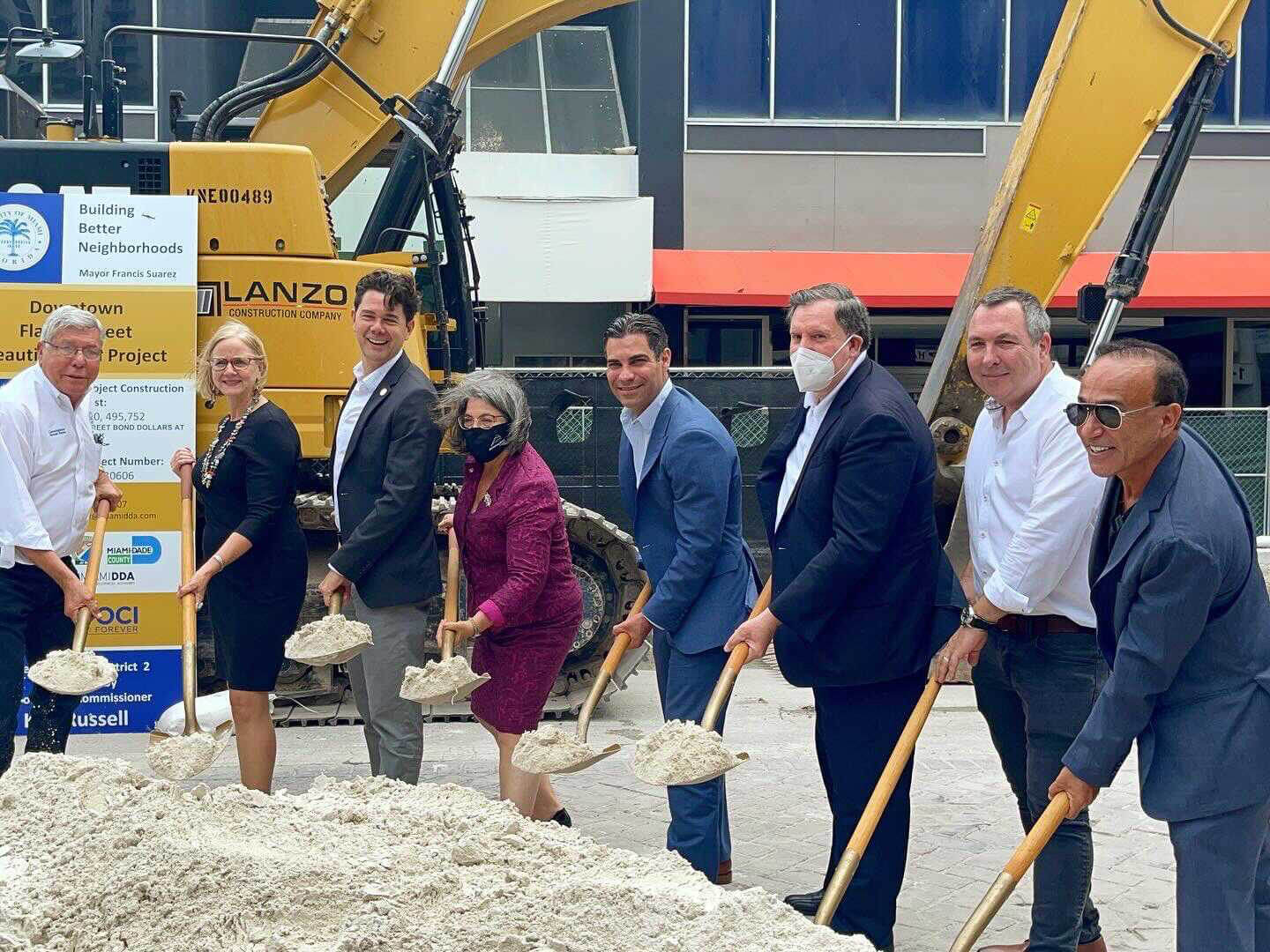 The Flagler District Beautification Project, which is expected to cost about $25 million, will transform Flagler Street into a festival-style boulevard.
City and county officials gathered on Flagler Street to formally announce the commencement of construction on the historic Miami location. In attendance was City of Miami Mayor, Francis Suarez, who proudly made a bold declaration on the promise of Flagler Street.
Mana Common's Chairman and Founder Moishe Mana was instrumental in funding the streetscape project, alongside the City of Miami and Miami Downtown Development Authority.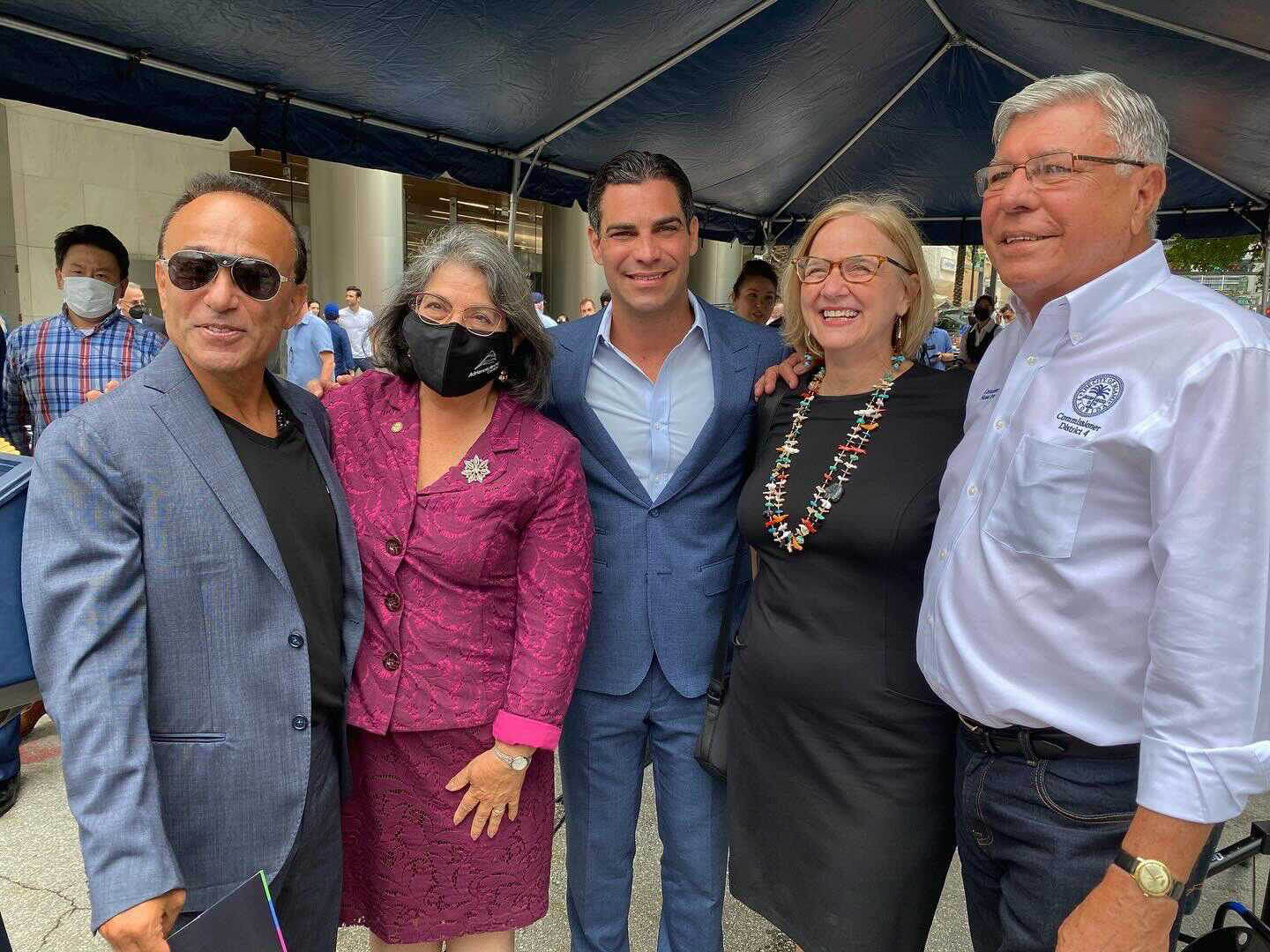 From left-right: Moishe Mana, Daniella Levine Cava, Francis Suarez, Eileen Higgins, Manolo Reyes
The first phase of a five phase project has already begun and involves the construction of a causeway over Biscayne Boulevard. The entire project is expected to take approximately 30 months to complete.
Aspects of the beautification include improvement to the street's design, including the addition of decorative cobblestone-style paving, wider sidewalks, enhanced landscaping and curbless drains.
Railroad crossing gates will allow Flagler Street the opportunity to temporarily close down blocks to vehicular traffic in order to host community gatherings, festivals, special events, outdoor concerts and more.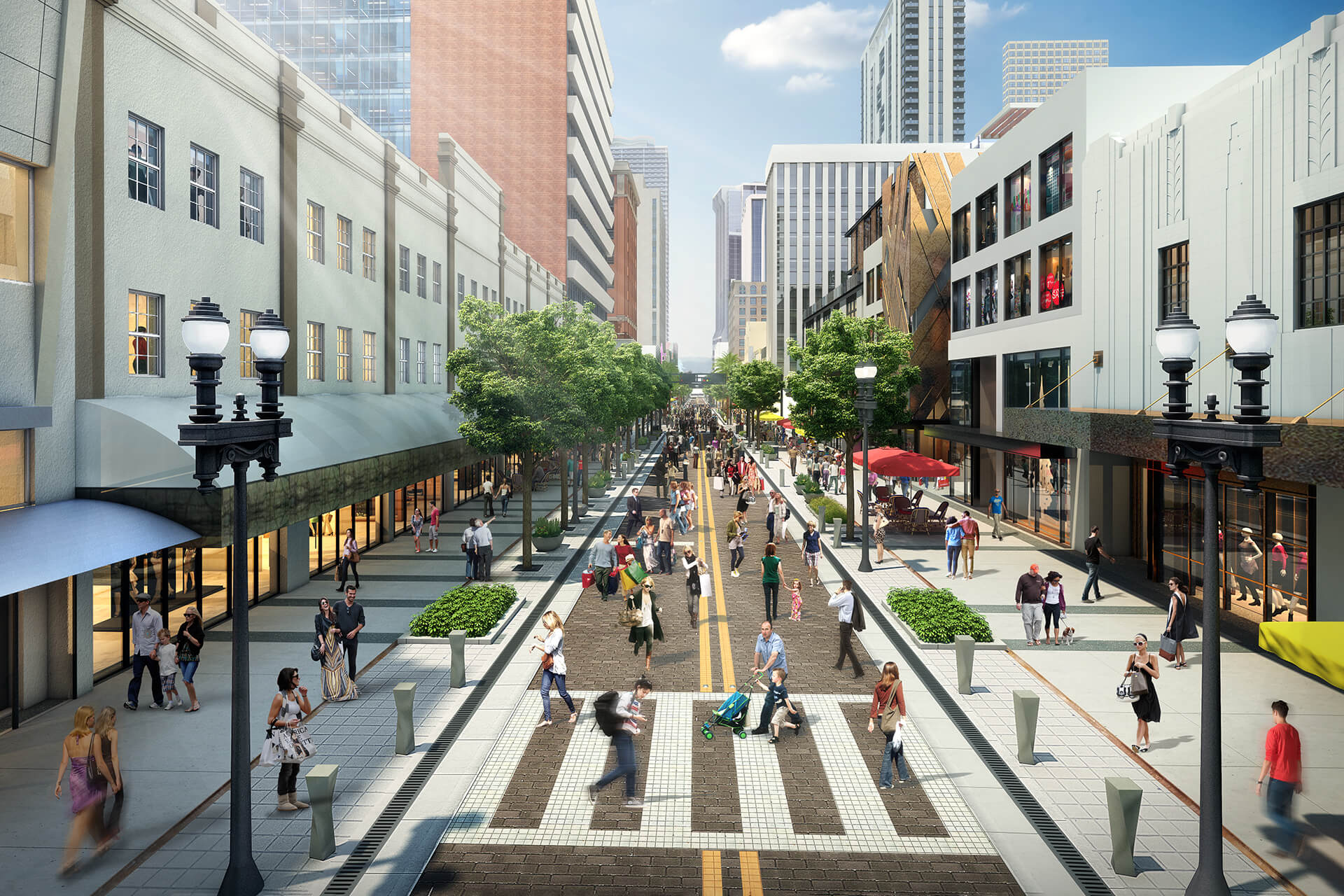 Rendering of Flagler Street
Many small businesses in the area that were negatively affected by the pandemic have expressed concerns about the consequences they may face due to the construction. However, Commission Manolo Reyes assured that there will be a crossing path for attendees to safely cross Flagler Street during construction, and that all storefronts will be accessible throughout the entirety of the beautification timeline.
This project is a vital step in the transformation of Downtown Miami, which many believe will bring a renewed energy to the area and a variety of new businesses and cultural attractions.
To learn more on the Flagler Street Beautification Project including project updates, construction alerts and project timeline, visit the official Miami DDA website.
---