'Alloy Bistro Gourmet' Has Us Googly-Eyed After Our Miami Spice Dining Experience
We indulged in the rustic-rinsed restaurant's three-course special discounted dinner menu and here's our review...
Sep 8, 2022 · 2 Minute Read
---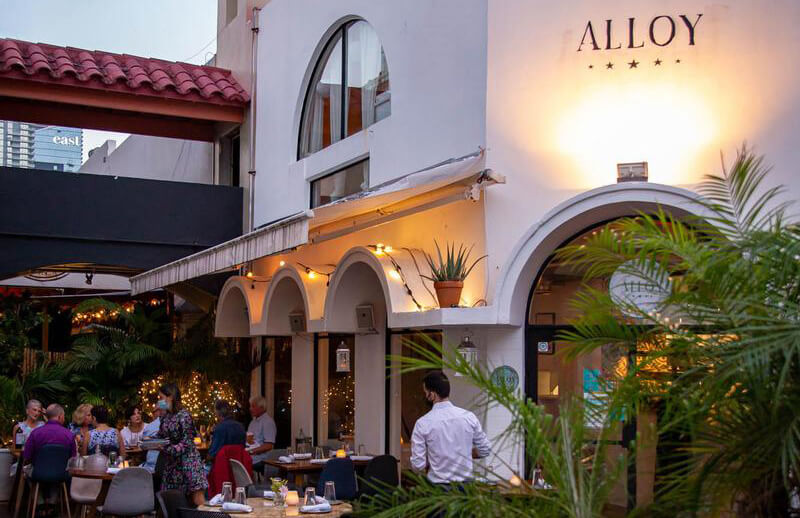 Last month we featured all of the Wynwood restaurants participating in this year's Miami Spice, so this month we decided to visit one in another neighborhood we serve, Downtown Miami. With a roster of more than 200 local restaurants offering Miami Spice, Alloy Bistro Gourmet should be at the top of your must-try list.
Tucked inside a narrow courtyard in the heart of Downtown, you can find this charming Mediterranean-tapas-style spot. The ambiance encapsulates the diversity of the culture as soon as you enter.
Upon arrival, we were greeted by Italian native and restaurant partner Luna Bertolotti, who walked us through the establishment's philosophy— "bliss by way of good food and wine". Both of which we gratefully received from start to finish.
On the menu, diners can expect dishes like burrata (handmade and imported from Puglia weekly), butterfly branzino, homemade ravioli with pistachio dough, artichoke cream, Parmigiano cheese, and prosciutto crumble.
To kick off the proper European fine dining experience, we cleansed our palettes with a crisp glass of bubbly. Chin chin!
Appetizer: 'Carpaccio Di Branzino'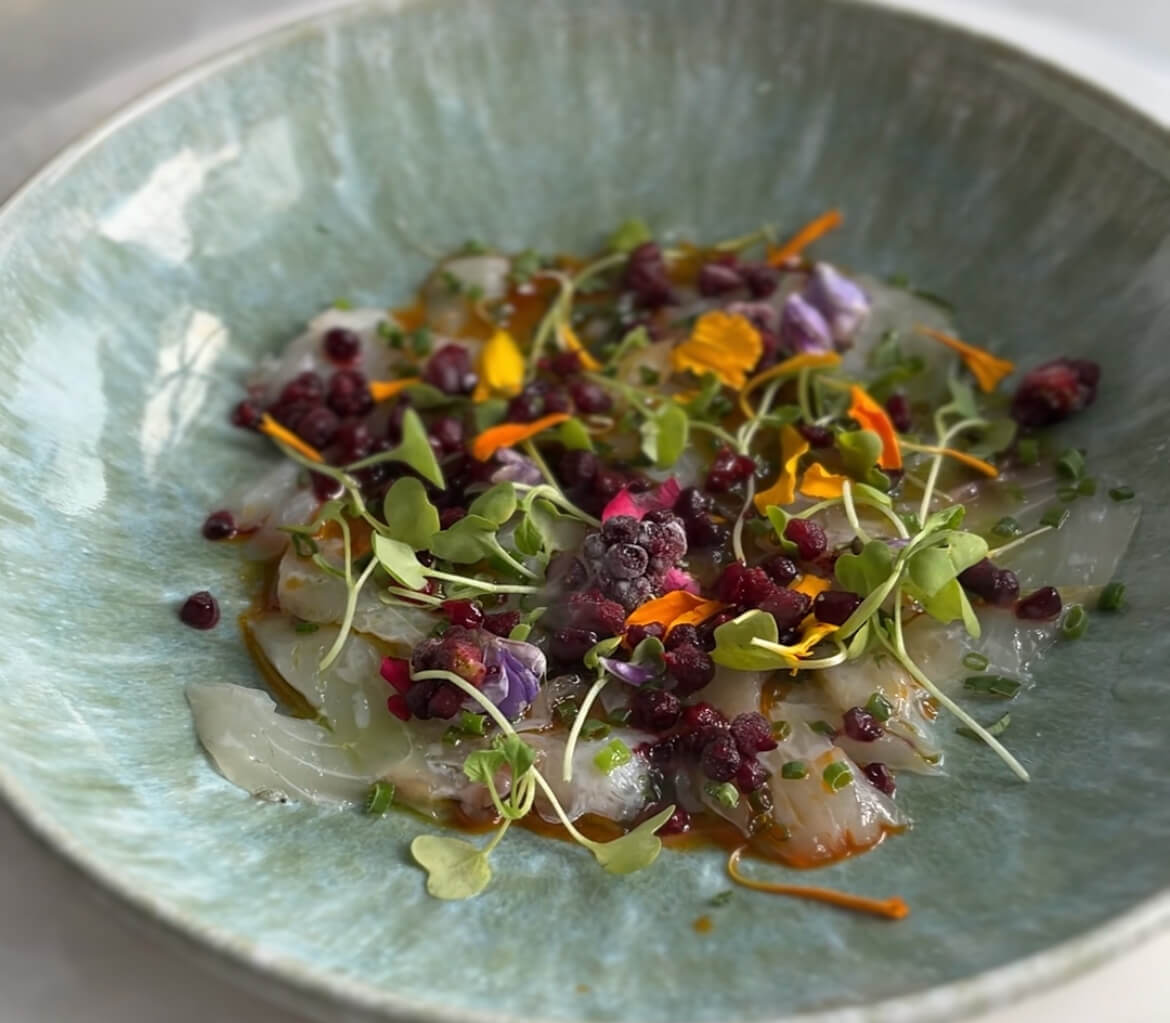 Branzino filet cut a la minute, lemon, blackberries, mixed fresh herbs, and EVOO
Entreé: 'Raviolo Short Ribs'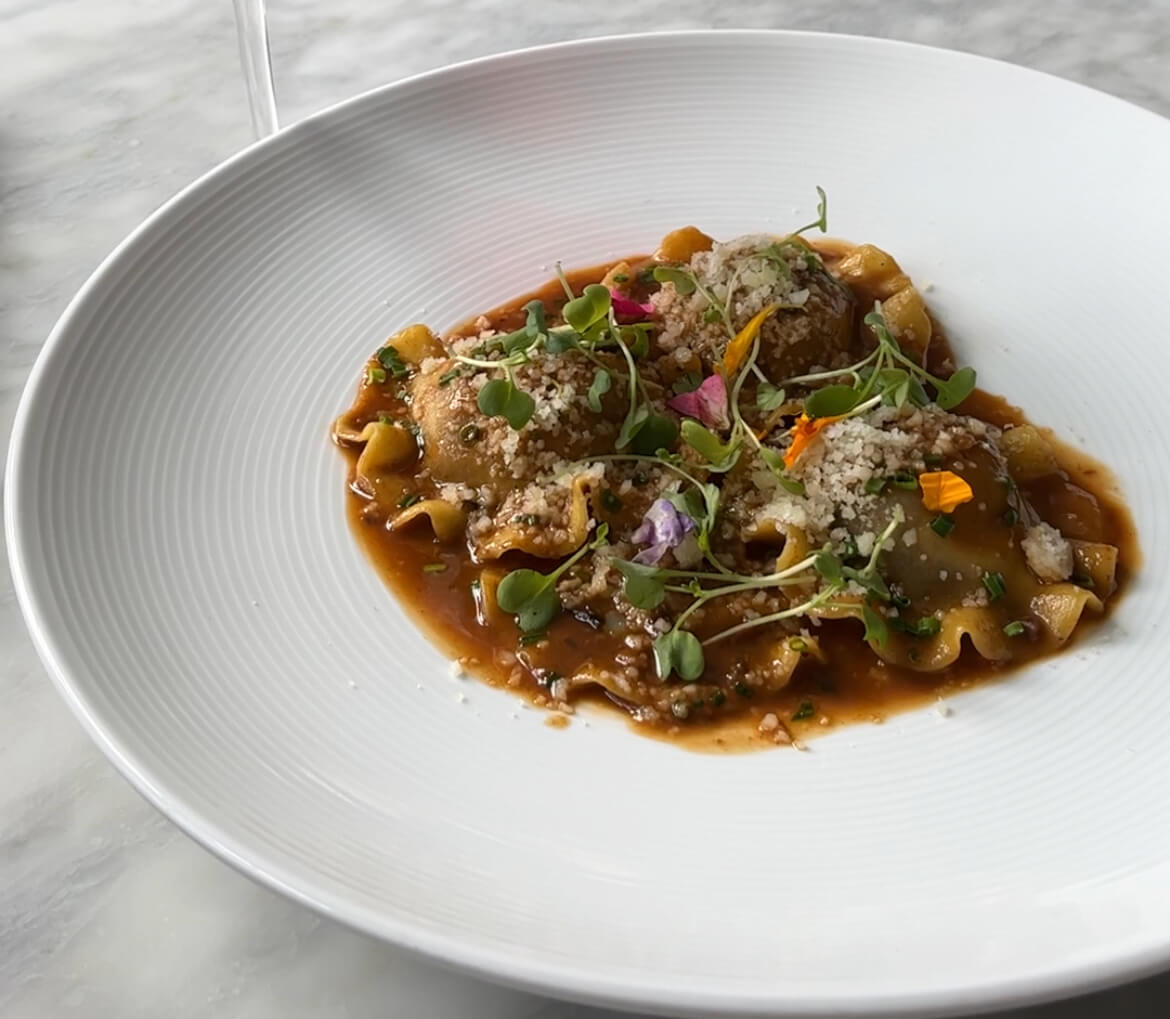 Homemade ravioli filled with prime boneless beef short rib ragu cooked for 72 hours, a touch of mascarpone, house-made beef jus & Barolo wine reduction, and Parmigiano cheese
Dessert: 'Lemon Coconut Dolce'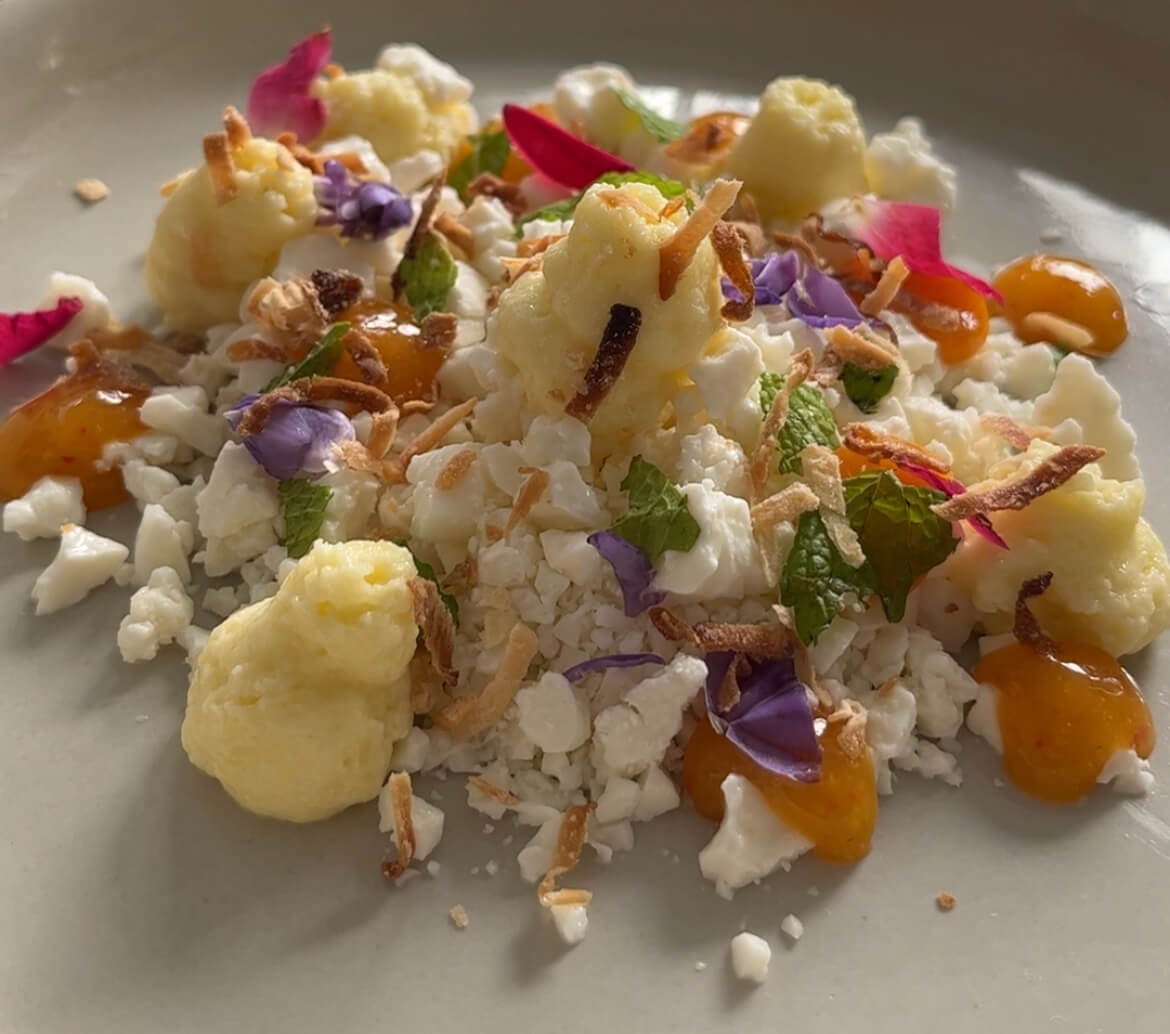 Homemade lemon sauce, mango gel, coconut granita, and fresh mint
All their menu items are made to order from scratch, never pre-cooked, and served in wow-worthy ways that enhance the entire dining experience. This hidden gem proves that you don't have to take a flight to savor authentic Mediterranean flavors, you can discover the culture and cuisine of the south of France and Italy locally, at Alloy. Don't walk, RUN on over while Miami Spice still lasts!
Miami Spice Details
Price: $45 Dinner, $60 Dinner
When: $45: Sunday, Tuesday – Thursday; $60: Sunday, Tuesday – Saturday
Where: 154 SE 1st Ave, Miami, FL 33131
---