Why is Miami an ideal place for tech companies?
Uncover the facts about the Magic City's burgeoning tech industry and how it has become a hub for innovation and investment.
May 3, 2023 · 3 Minute Read
---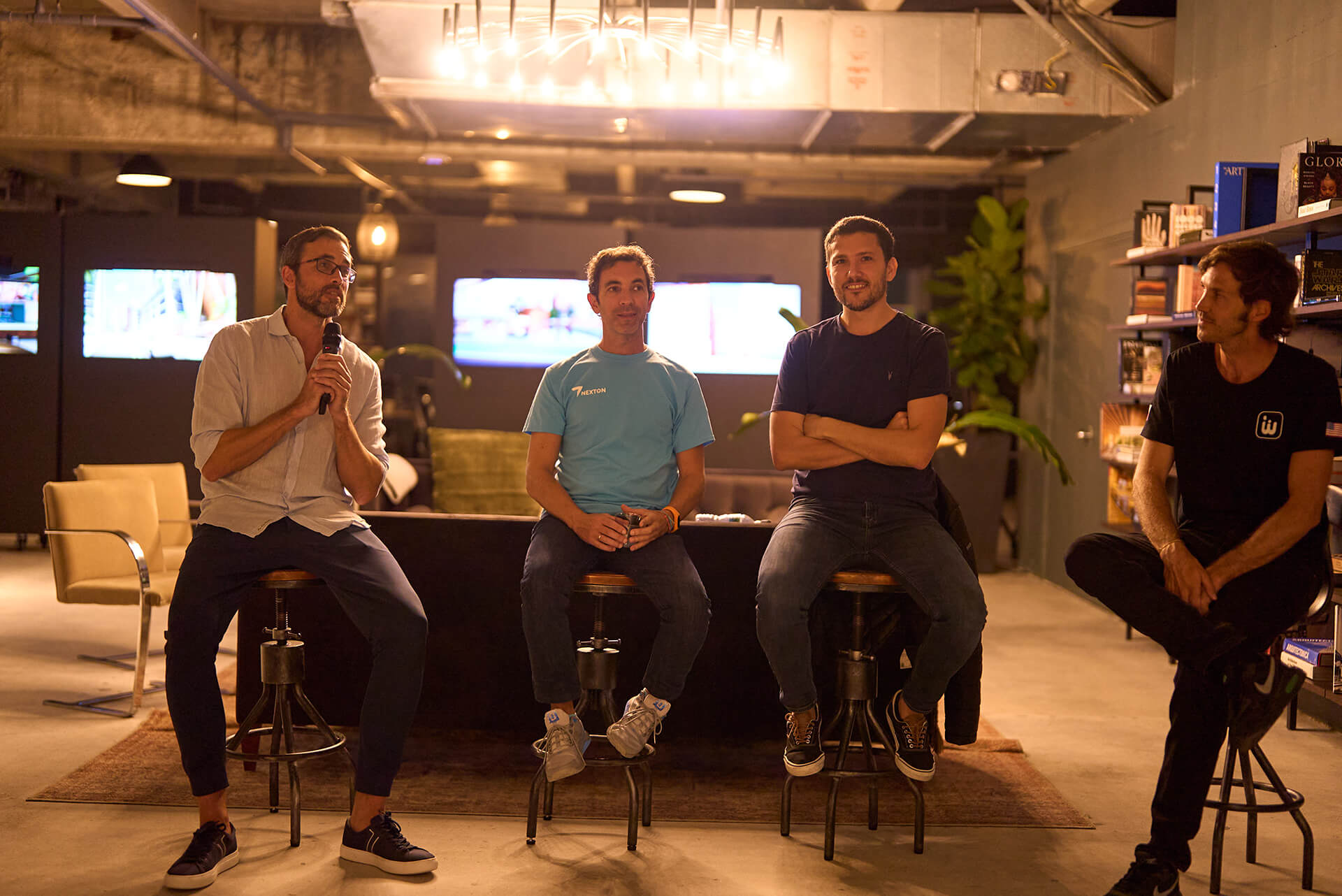 From left-right: Charly Esnal, Agustin Diluciano, Juan Manuel Barrero, Cristobal Mardones
By: Riley Kaminer
It all started with a tweet.
"ok guys hear me out, what if we move silicon valley to miami," posted a prominent Bay Area tech investor.
A few hours later, City of Miami Mayor Francis Suarez responded with a phrase that would become a refrain in the Miami tech movement. "How can I help?"
How can I help? https://t.co/hIC1k8ka1i

— Mayor Francis Suarez (@FrancisSuarez) December 5, 2020
These four words unleashed what Suarez now calls a "flymo" effect: a combination of "flywheel," the idea of small wins creating unstoppably forward-moving momentum; and "FOMO," or the fear of missing out.
Of course, tech is not new to South Florida. In the 1960s, IBM developed some of its earliest technologies in Boca Raton. Local innovator Manny Medina founded Terremark, which Verizon would eventually acquire for $2 billion, in the 1980s. Decacorn Chewy was launched in 2011.
But things changed during the pandemic. Florida's climate, favorable tax rates, and overall high quality of life attracted roughly 900 people to our state every day. Mayor Suarez's positioning of Miami made it a particular hotspot for technologists fleeing other states.
Miami Tech by the numbers
Fintech is Miami's largest tech sub-sector, capturing 41% of the funds flowing to local tech companies. Despite the crypto winter, web3 companies secured more VC dollars in 2022 than 2021: $965 million, up from $859 million. And emerging sectors such as proptech, climatetech, and edtech all continue to accelerate.
Building a culture of Miami tech
What can be attributed to these numbers? It's all about the thriving culture driving our ecosystem's growth.
Miami benefits from a wide range of angel networks including Rezilyent Capital, Seedfunders, and Black Miami Angels. International investors such as SoftBank, a16z, Founders Fund, Seven Seven Six, and IDC Ventures have a major presence in the Magic City. This is alongside local VCs as well – the likes of Fuel Venture Capital, 305 Ventures, and Las Olas Venture Capital.
Our ecosystem attracts major conferences, from eMerge Americas to Miami Hack Week to the Bitcoin Conference to Black Men Talk Tech. In part, this is thanks to the wide range of auxiliary networking opportunities for founders which include the weekly #MiamiTech Happy Hour and the monthly Brickell Tech Tuesday meetup, among many others. Accelerators also play an important role in advancing our local ecosystem, with Techstars, Endeavor, and Atomic all very active in Miami.
Mana Tech is proud to support the Miami tech community by building bridges between Miami and international tech ecosystems. Get in touch to learn more and get involved!
---