Small Business Spotlight: Soya e Pomodoro
This taste of southern Italy has been a Downtown Miami staple for over 20 years.
Sep 13, 2022 · 4 Minute Read
---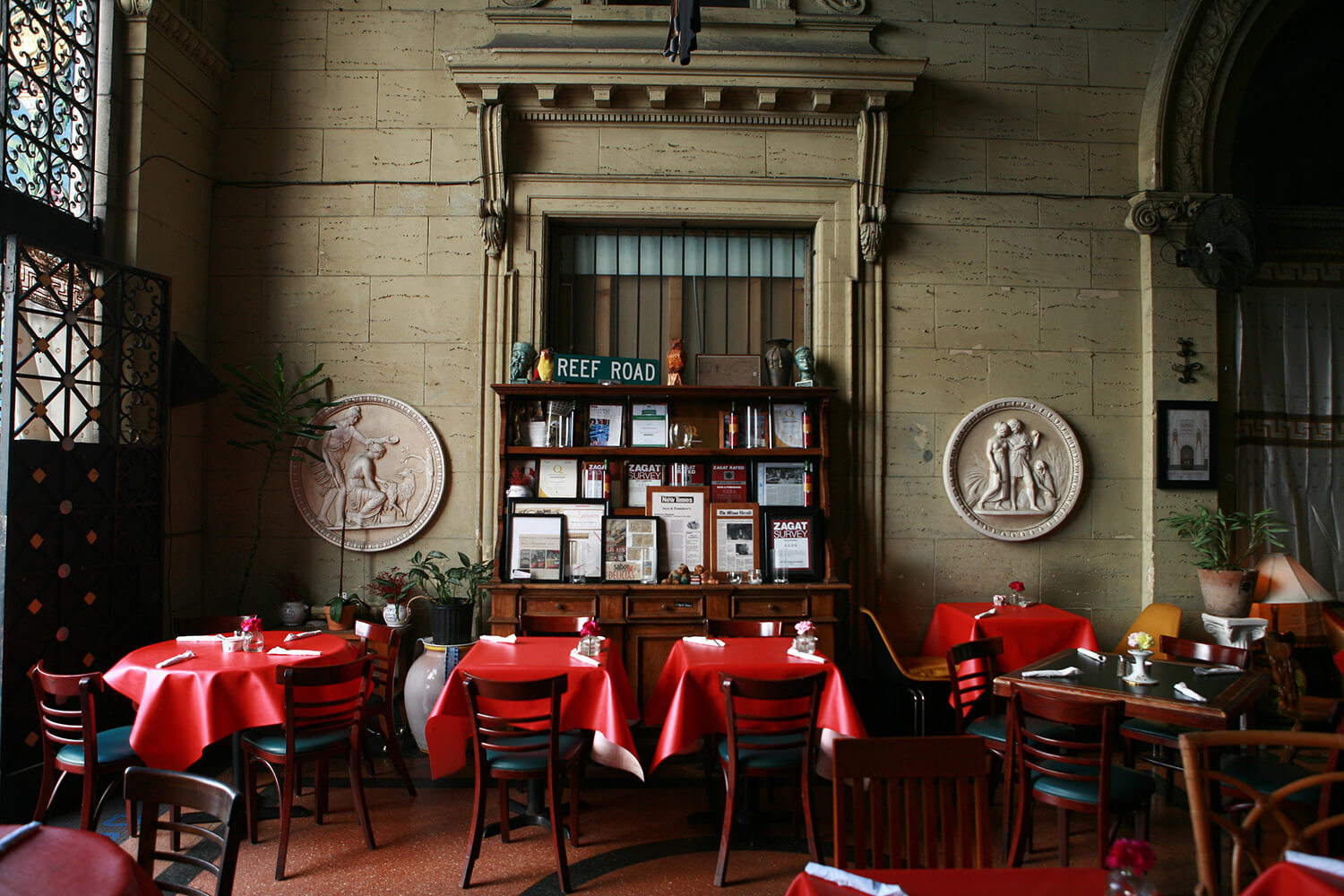 As a young teenager living in Puglia, Italy, Cristian D'Oria would come home from school and go straight to his job as a chef at a local restaurant. With a mission to bring a taste of home to the U.S., D'Oria ventured to Miami, where he met his business partner, Rosario Magrelli. Fueled by their dedication to the craft, the two converted a historic bank to what we know today as Soya e Pomodoro.
While Magrelli manages the eatery, D'Oria serves as the executive chef of Soya e Pomodoro. The restaurant is unlike any other in the city, combining signature flavors of southern Italy with the casual ambiance and Bohemian atmosphere of the country. In this edition of 'Small Business Spotlight', we sat down with D'Oria to learn more about Flagler District's very own slice of Italy.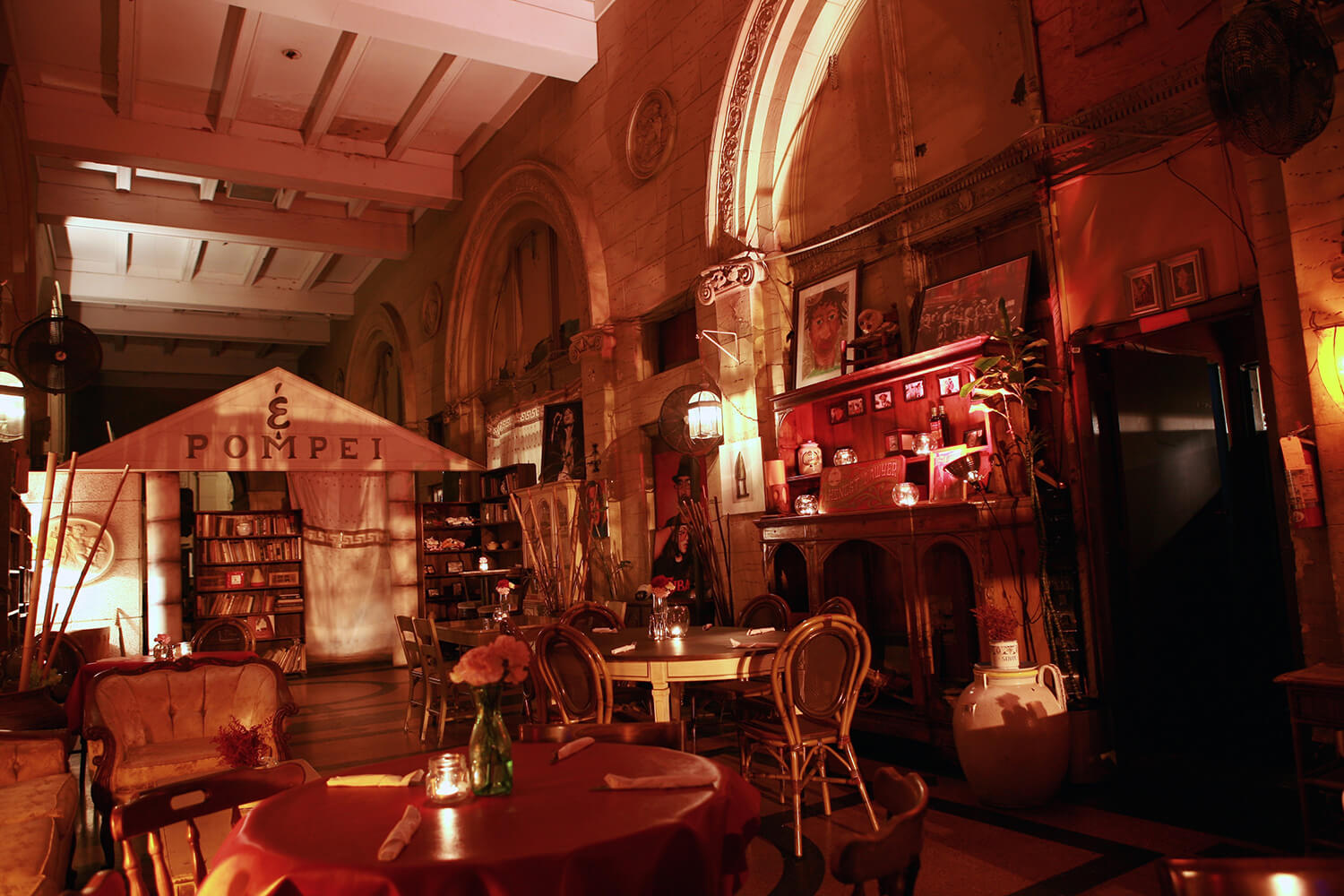 Interior of Soya e Pomodoro, Downtown Miami
How did Soya e Pomodoro come to life? Why did you choose to open it in Downtown Miami?
Over 20 years ago, my business partner Rosario and I set our sights on opening a restaurant in Miami Beach because, at the time, that's where all the action was. However, we looked elsewhere because we wanted to open it somewhere unique and new for the years to come. In Downtown Miami, we stumbled upon this location unlike any other in the area. Coming from Puglia and my partner from Naples, we were hooked on the space since it reminded us of our home. We saw this as an opportunity to get away from the beach and open something truly special in downtown.
What are some of Soya e Pomodoro's signature dishes?
You know, from the 'melanzane alla parmigiana' to the homemade gnocchi, to the fish and other seafood dishes… the lamb too. It's a little bit of everything. The menu focuses on Italian dishes I grew up loving and enjoy cooking. If you're in the mood for pasta, seafood, salad, or a sandwich, you're in good shape.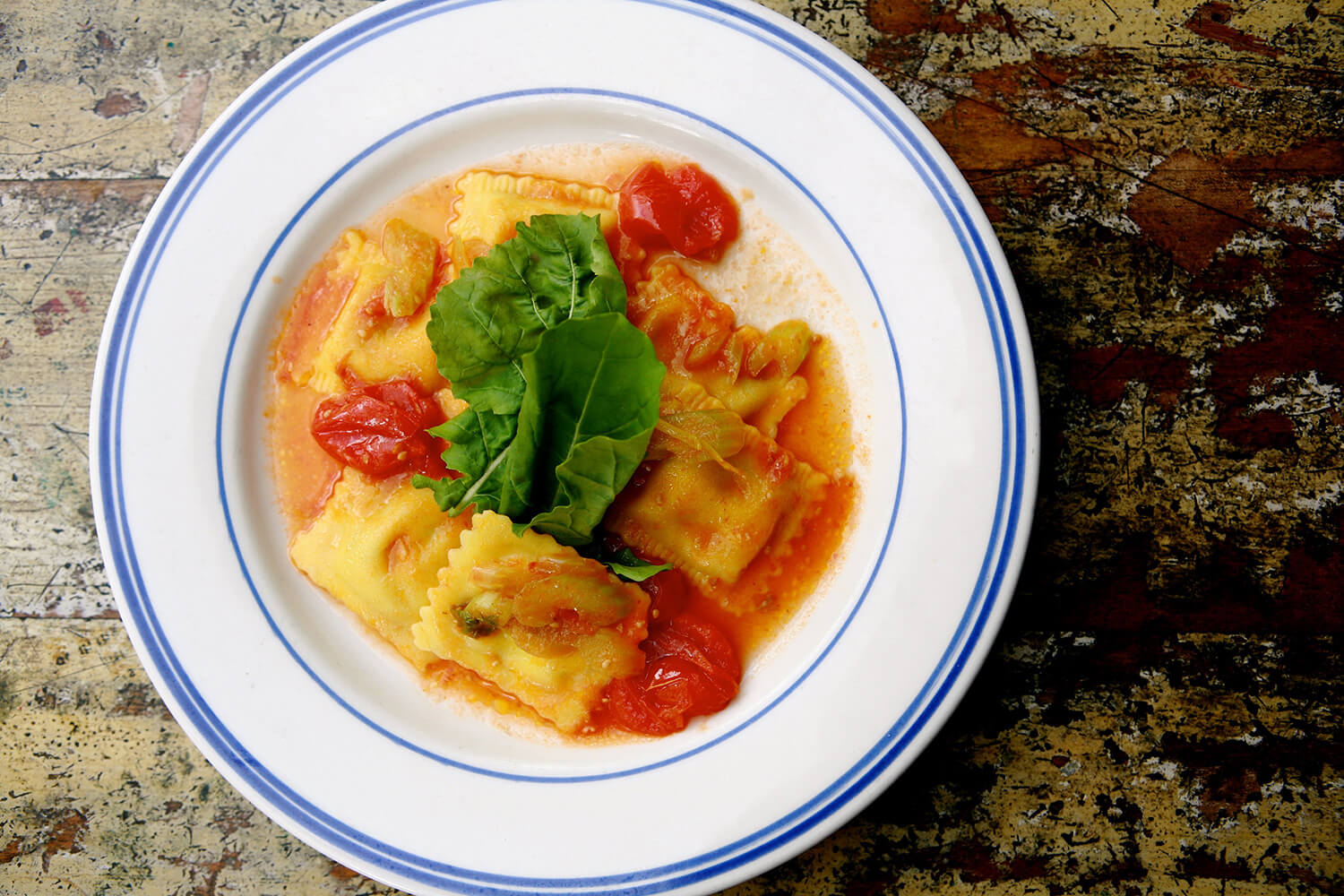 'Ravioli di Spinaci al Pomodoro' at Soya e Pomodoro, Downtown Miami
What's the formula for Soya e Pomodoro's success?
Our recipe is to create simple food with love, transporting people away from the outside world to relax and enjoy a nice meal. We try to make things easy for our guests, not complicated, and want them to enjoy the food.
Do you believe that small businesses like yours are the way of the future and can help pave the way for every neighborhood?
I believe neighborhoods need both big-box names and small businesses. Small businesses are more unique. If my restaurant was a big chain, we'd lose the authenticity and touch. I think there is always a balance in life, which is why you need both. However, to combine them could be challenging because with the big chains come higher rents, making things tougher for the small businesses to survive.
In the last 20 years, you've seen the neighborhood evolve into what it is today. What are your thoughts on the resurgence of Downtown Miami?
It's a good thing, a very good thing. More foot traffic in the neighborhood is great. Seeing places like Bar La Real open in a beautiful building like the Old Post Office and Courthouse is nice, but they need more to bring in the neighborhood. Of course, don't lose the uniqueness and don't destroy what's already existing. Soya e Pomodoro is original, you know? This building has been around for almost 100 years. How fascinating is that? Destroying and building from the ground up is easy but in the long term, it would be better to keep the fabric that makes up the neighborhood.
Did you know?
Soya e Pomodoro is located in the historic Shoreland Arcade building, which was built in 1925
The restaurant has also served as a venue for live entertainment events, art installation pop-ups, and weddings
All bottles of wine are 50% off on Wednesdays at Soya e Pomodoro
Enjoy a quick lunch at Soya e Pomodoro or make it your next date night spot. Stop by on Thursday nights for live Latin jazz music and be sure to satisfy your palate with one of their savory homemade pastas.
---