Small Business Spotlight: Soul Fresh Juice & Fruit Bar
In our exclusive interview with Daniela Pineda, co-owner of a juice and fruit bar in Miami, we learn about her family's mission to onboard healthy eating habits.
Oct 21, 2022 · 5 Minute Read
---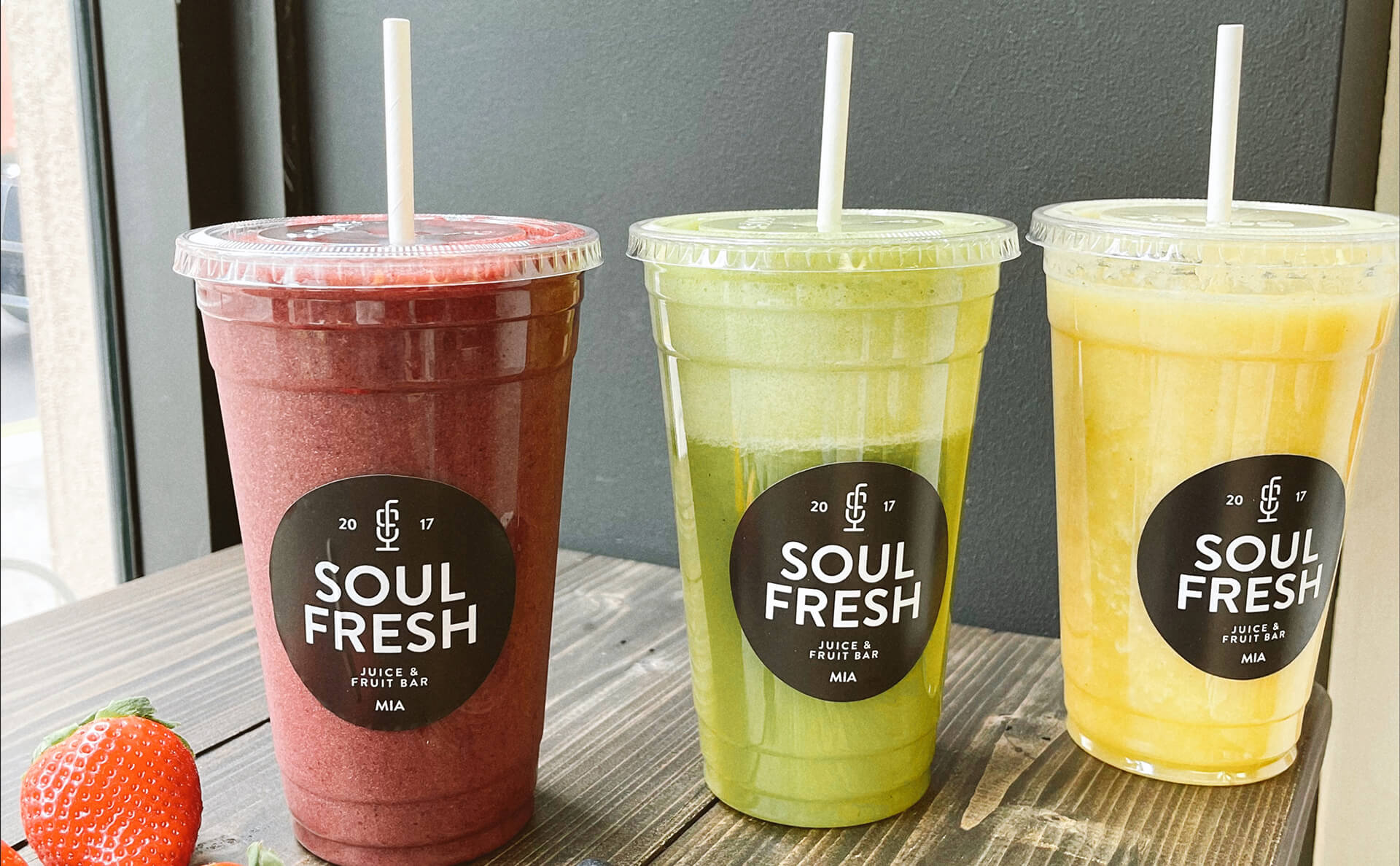 Smoothies from left-right: 'Running', 'Dose of Green', 'Sunshine'
In 2017, Daniela Pineda convinced her mother to move to Miami and open a health food restaurant in Downtown Miami. They were the perfect team. Daniela's mother had been in the restaurant industry for over 25 years, and Daniela had been in the fashion industry for 10. Daniela was behind creative marketing concepts, while Daniela's mother managed the business operations and logistics.
This is how Soul Fresh Juice & Fruit Bar was born; a small, family-owned juice shop that brings home-grown Latino flavors to Downtown Miami. In this 'Small Business Spotlight', we discuss the past and current health trends, and how Soul Fresh serves as the neighborhood's healthy eating kick-starter.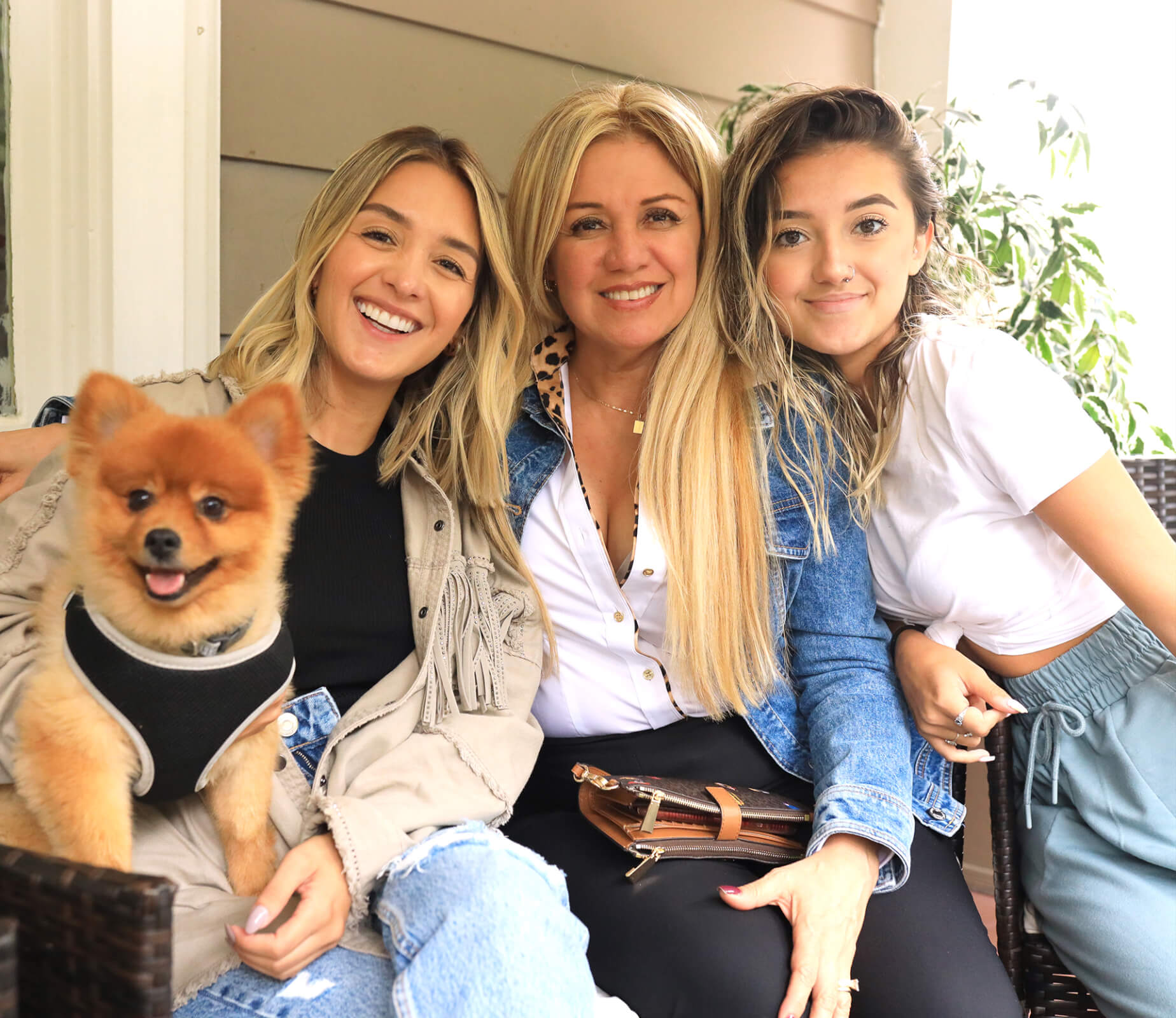 Tell us a little about yourself and the story behind Soul Fresh. Have you always been interested in healthy eating habits?
It all started when my parents migrated to the US and started opening Colombian and Mexican restaurants in New Jersey. That was my family's first approach to food. I have been living in Miami since 2010. So, when my mom finally made the move here in 2017, she said, "Let's open a restaurant!" I told her we would need to offer something healthy, something that people are going to like. Especially here in Downtown… Young people were (and still are) taking care of themselves… At the time, people were looking for a 'different' type of food. That's how we started Soul Fresh.
Why did you choose to open Soul Fresh in Downtown Miami? Did you feel that the neighborhood was missing your business before opening?
I moved here for school thinking I was going to go back to New Jersey within two to three years after graduation. However, I just loved the city. I've always lived in Downtown, and I saw the evolution of the city and how small businesses were growing. I met everyone I knew by wandering the neighborhood. I felt like Queen Elizabeth walking down the street, waving hello to everyone, because it's a community here in Downtown. When my mom mentioned she wanted to open a business, I knew this was the location to do so. Downtown Miami needed a concept that catered to the people who lived in the area. At this time it was pre-pandemic, and I was confident that this would be the perfect area for us to create our little nest in. I knew the future of Downtown was going to explode, it was just a matter of time.
I've walked by other health-friendly food shops in the area… What sets Soul Fresh apart from them?
One concept that sets us apart is we are a Colombian family. We are Latin and live in Miami. We wanted to bring the Latino culture and our roots of tropical flavors to the foods we serve. Basically, the farm to table model. Besides that, when you come into our juice bar, we treat you like family. We're bringing that same latino warmth we grew up with, so you feel at home. Ultimately, we are here to cater to you.
A recent trend is that everyone seems to be very cautious of clean eating and juicing. Do you think this "fad" will fade over time or continue to flourish?
After the pandemic, we realized that it was not just a fad. This is a lifestyle that's staying. Every day you see more gyms opening and more people aware of their health and eating habits. Also, people are more open to trying healthy food options than ever before. I'm not only doing it because I want to look good… I also want to feel good and be healthy. It's a lifestyle. With time, this industry is only becoming bigger and stronger.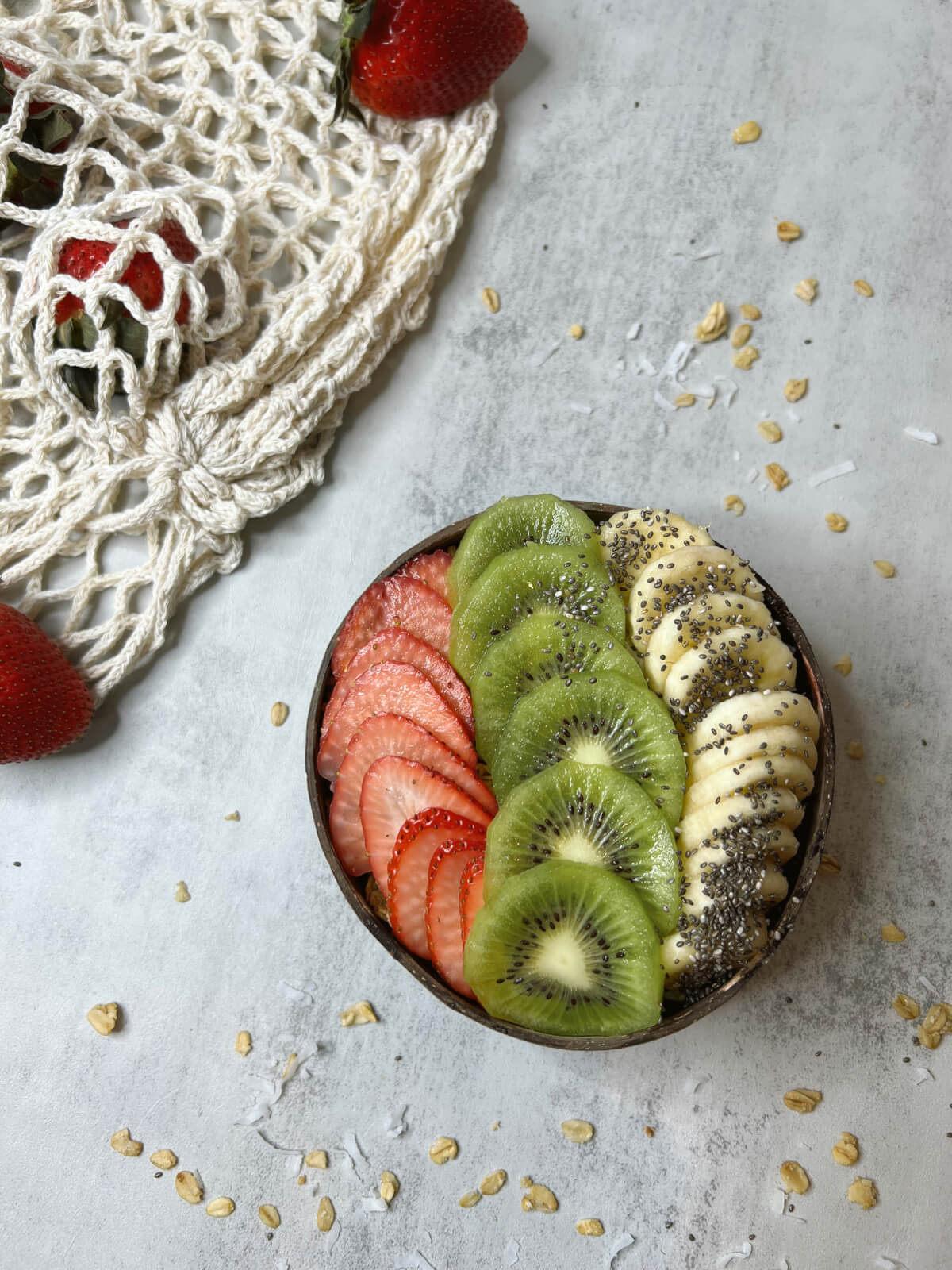 What advice would you give to those who want to start their health journey but don't know where to begin?
When we talk about health, it's not just what you eat. It's the things you're telling yourself and how you treat your body. To begin tapping into a healthy lifestyle, I would start with green juices in the morning, like celery juice. It's a simple change that is going to make a huge difference, as far as how you start seeing your gut system behave and transform. Considering all the sugar, artificial flavors, and preservatives that we're consuming, we're putting our body at risk. Not only physical health, but mental health. You are what you consume… you are what you eat every day.
What is your mission? What impact do you want to evoke in your customers?
Our mission is to explain how important health is and to get the community involved. Our mission is to cater to customers that want to change their life. This wellness trend can seem so difficult and expensive. However, we want people to know that we're here for you to guide and advise what to eat. Soul Fresh invites everyone to try new things that they've probably never tried before. For those already on their health journey, we make it easier for you to have the accessibility to a variety of healthy options… A good sandwich, wrap, açai bowl, protein waffle at a very affordable price.
Did you know?
The most popular dish at Soul Fresh is 'Daniela's Fave' – an açai bowl filled with Daniela's favorite ingredients
Daniela named her dog Coco after her business
Soul Fresh offers a rewards program that gives returning customers a free item of choice after their 10th visit
Want to feel and look your very best? Head to Soul Fresh for a nutritious drink or bite that supports a healthy lifestyle that's easy (and delicious) to maintain.
---