Small Business Spotlight: Lost Boy
Originally a denim shop, this family-owned business reinvented itself into one of Downtown Miami's most reliable, no-nonsense bars.
Jul 25, 2022 · 3 Minute Read
---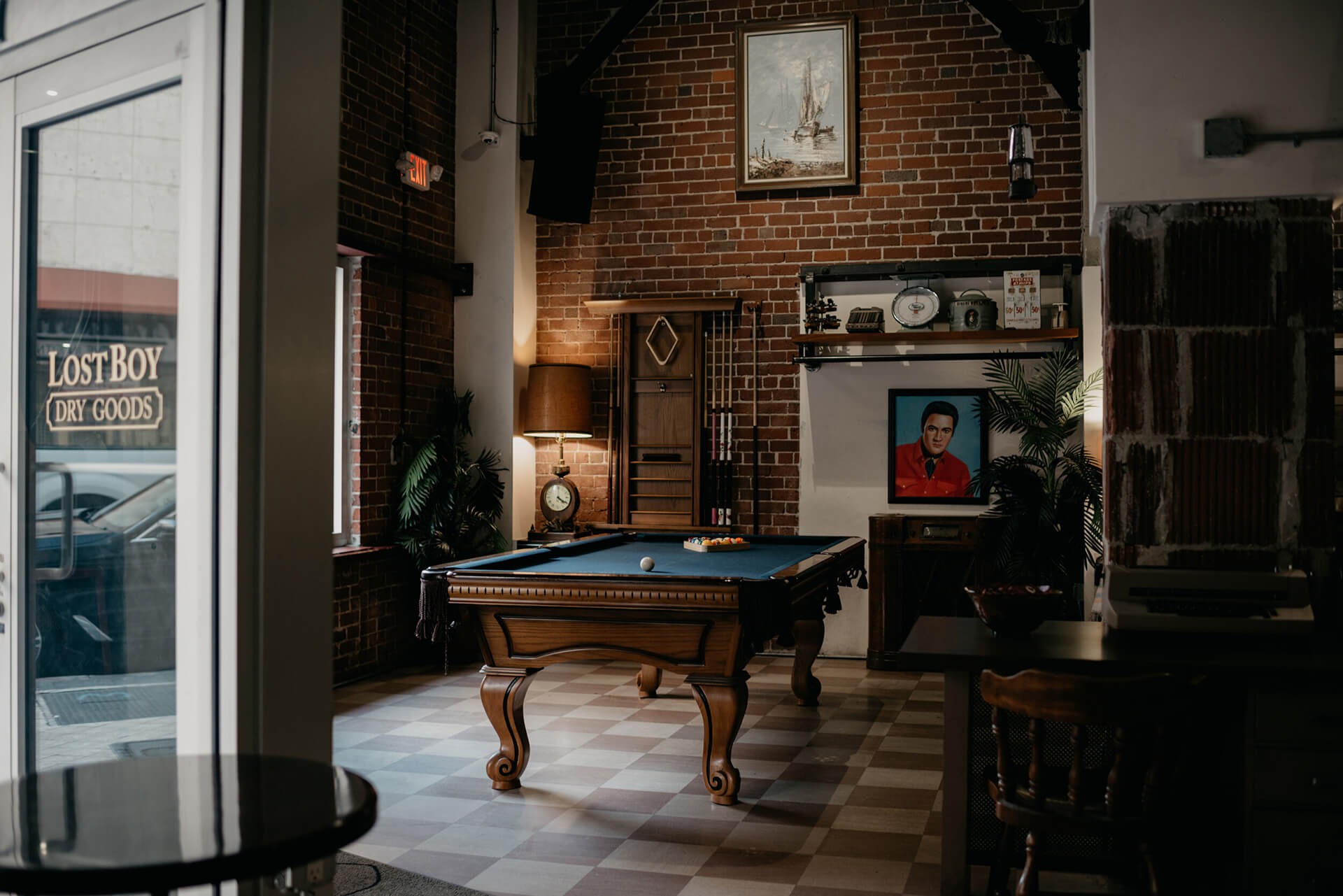 Lost Boy, established on the bottom of Flagler District's Dupont Building, combines the love of a traditional English pub with the feel of an old Colorado saloon. The old-school bar has undergone numerous transitions over the years, but always kept its history and familial identity intact. Lost Boy owner Alex Velasquez takes us through the history of what originated as a family-owned retail store in the 1960s, and how it evolved into a neighborhood happy hour and late-night hotspot.
Tell us a bit about yourself and the beginnings of Lost Boy.
My family and I have been in Downtown Miami for a while. My grandfather immigrated from Cuba and opened a store in the Dupont Building, and then in the historic Walgreens building, so we have been in retail here for about 50 years. My brother, dad, and I then opened Lost Boy as a denim shop. This is really how it started. In 2016, we decided to get out of retail as a family, but I didn't want to give up the space. I then found my business partner, and we converted Lost Boy from a retail store into a bar. We wanted to bring a friendly, not overpriced, no-nonsense, reliable bar to the neighborhood.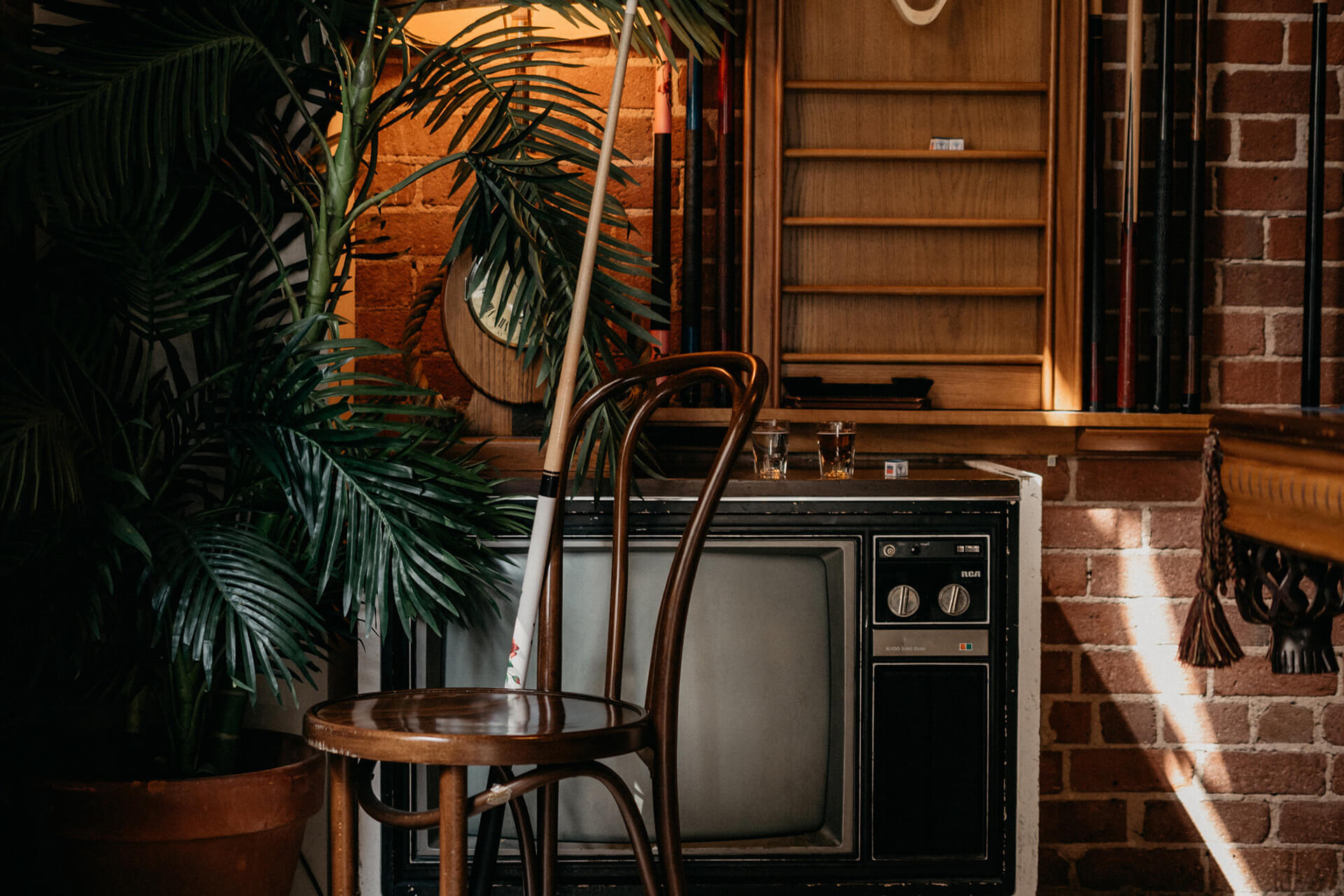 Vintage television set at Lost Boy, Downtown Miami
How did the name Lost Boy come about?
I think at some point in our lives, we can all identify ourselves as lost. I like that connotation, but it's also the name of the ski run that my brother and I skied when we learned how to ski with my father.
What's the nature of running a bar? What are some difficulties you've encountered? What about perks?
You're dealing with guest services and constantly wanting to make people happy, which isn't easy to accomplish. That said, it's a lot more gratifying than retail ever was. Seeing people come in and escape their world and make memories celebrating achievements brings a lot of gratification.
Who makes up most of your clientele?
Many of the workers from the neighborhood come in for our happy hour. We have a really strong demographic of 30-40 year olds. We are kind of the anti-New Year's Eve spot, more of a relaxed bar with a bit of an older, established age group.
What would you say are the go-to drinks?
We have a good beer program, like an English bar would. As for cocktails, definitely the 'gin and tonic,' which comes in a big balloon glass. The other go-to is called the 'penicillin,' which is like ginger lemonade with whiskey. The drinks we make here are all classics with a slight twist.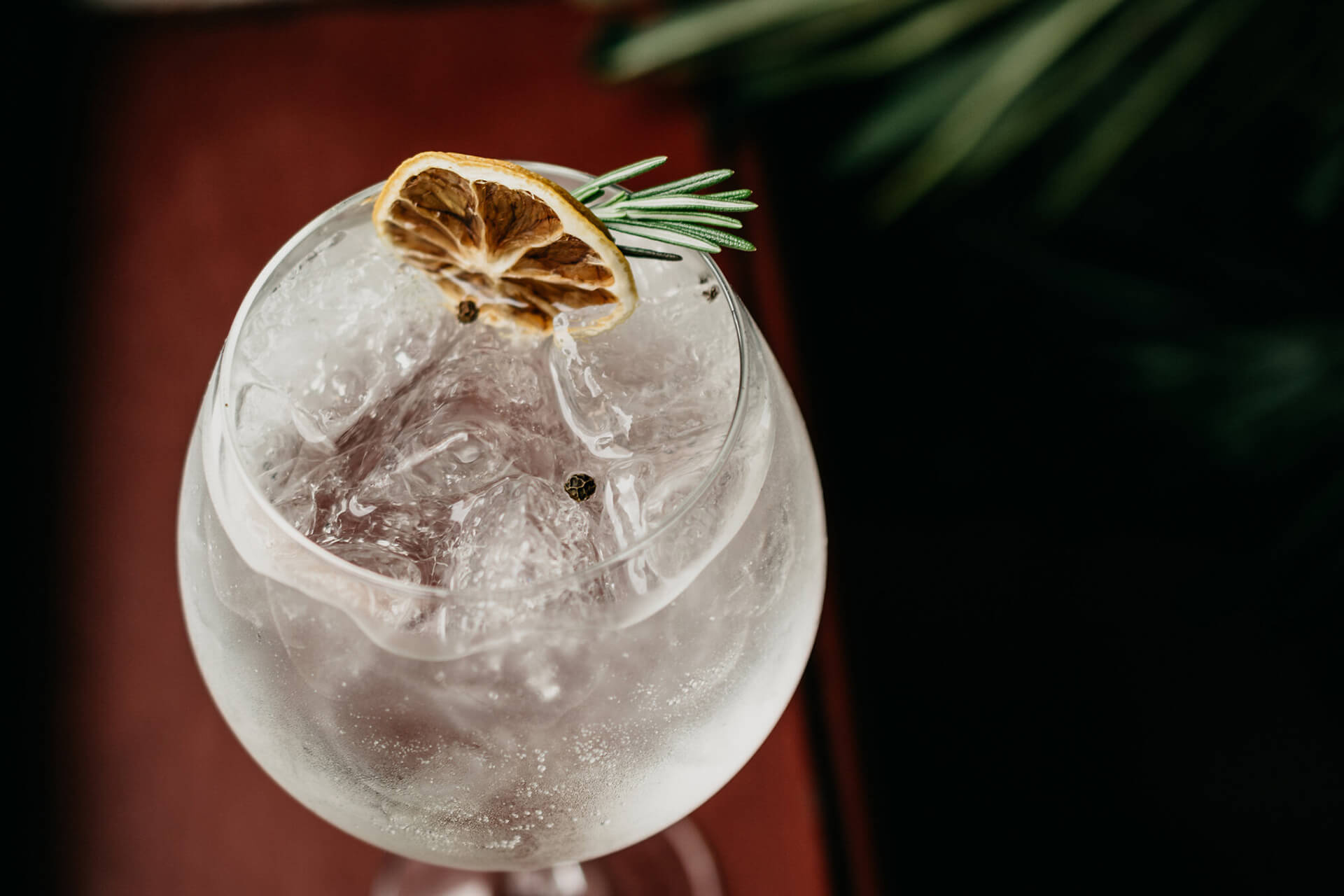 One of Lost Boy's signature drinks, the 'gin and tonic.'
What are your thoughts on the future of the Flagler District?
I hope it continues to be specialty-oriented. I hope it doesn't become a place with corporate, commercialized businesses, or another Wynwood. There is so much history here. It's important to find the right tenants that hold onto that rarity.
Did you know?
Lost Boy has a 50% off happy hour on weekdays
Many of the owner's childhood toys including his treasure chest are currently displayed at the bar
Lost Boy started out as a denim shop in the 1960's
Trying to find your way to the best drink deals in town? Lost Boy has you covered with happy hour weekdays from 4 to 7pm, featuring half-off beverages and wells. On Wednesdays, pop in for live music, half-off wine bottles, and $20 charcuterie boards.
---