Small Business Spotlight: Las Palmas Cafeteria
Owner Mario Magalhaes reveals the story behind the Flagler District Cuban eatery, his family's Brazilian influence on the menu, and the impact it has had on the neighborhood for over 40 years.
Jun 30, 2022 · 3 Minute Read
---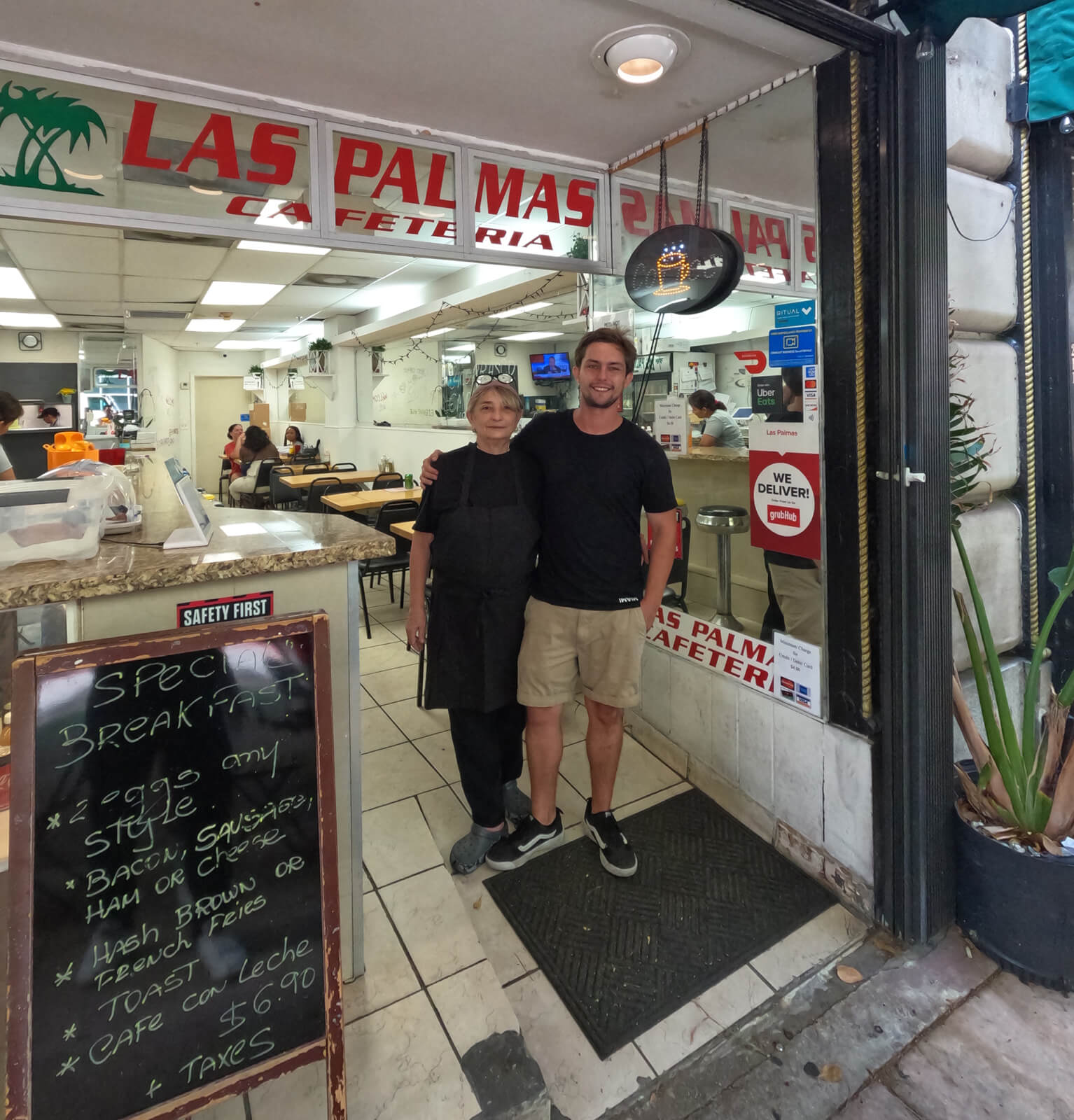 Nestled in Downtown Miami's Flagler District is a small counter-style cafeteria that has had a lasting impact on the neighborhood for over 40 years. Walking into the restaurant, you instantly get hit with the aromas of cafecito, croquettas, and more signature Latin American flavors that make up the city's melting pot of cuisine. This is not your local rinconcito, it's Las Palmas.
We sat down with Mario Magalhaes, the current owner of the restaurant, and learned all about the nuances of restaurant ownership, the impact this small business has had on the community, and of course, the restaurant's signature dishes.
How did you get into the business?
Basically, this is my neighborhood. I grew up on these two blocks and my parents have always had businesses here in the area. Literally, I spent my life in this two-block radius. The restaurant itself has been here for six years; actually, it has been established for over forty years and is a staple of Downtown Miami. It's almost like a spot printed on a postcard that you have to visit. I've always been coming here, even before I bought out the restaurant with my dad in 2016. Since then, it has been a family-owned business.
What cuisine is Las Palmas known for?
We didn't really change the menu from the original Las Palmas. We stuck to the famous saying, if it ain't broke, don't fix it. However, we did add our Brazilian touch since we are Brazilian. The rice, the beans, and the style we season the food; we followed the Brazilian style of cooking more. On Fridays my mom will get creative and make a special Brazilian dish. We're also planning to start doing Brazilian Saturday sambas, trying to bring the country's signature flair to Downtown. We have this opportunity now that Downtown has been progressing when it wasn't really an option beforehand.
What are some of the restaurant's specialty dishes?
For sure, the Pan con Cubano. We touch all the bases with different dishes like ropa vieja, vaca frita, pechuga de la plancha, and carne con papas.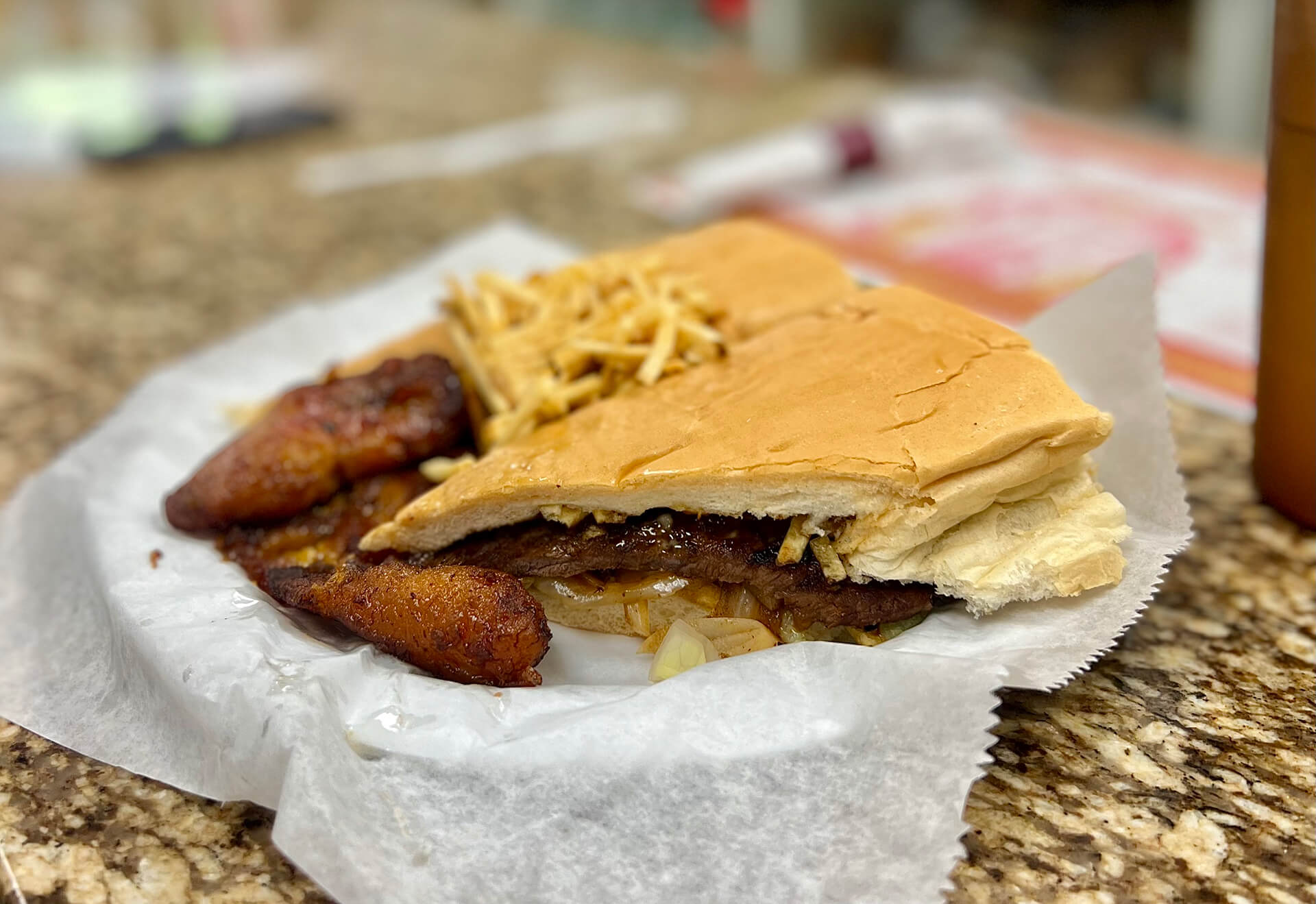 Pan con Bistec, Las Palmas Cafeteria
Does the majority of your clientele come from foot traffic?
Most of our clientele used to come from the workforce. Since members of the workforce aren't fully back in the office, the audience has completely shifted to the residential community which was never the case before. Alongside that, we have had Brazilian artists dine in our restaurant and even a member of the parliament from Finland!
Do you do catering to local businesses?
Yes, we've catered to nearby offices and we have also done projects with Miami-Dade County Public Schools, and fed families during the COVID-19 pandemic. As a matter of fact, we also launched an empanada drive during that time. We are very much involved in the community.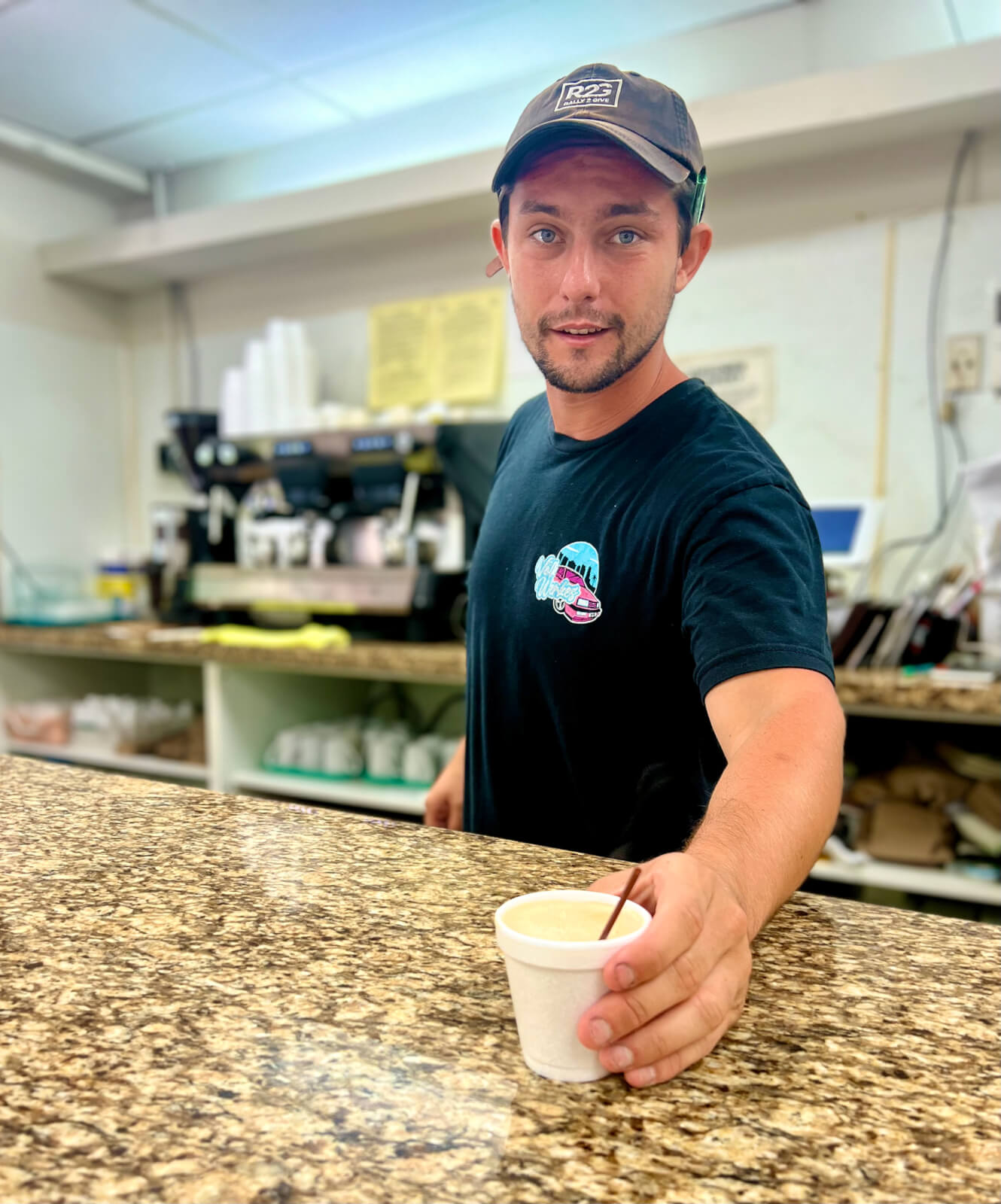 Mario Magalhaes, Owner of Las Palmas Cafeteria
Did you know?
Las Palmas is managed by a mother and son since 2016
You can get a cuban coffee here for less than $1
Every Friday a Brazilian specialty dish is featured
It was an honor for the team to get to know some of these never-before-told stories. Stay tuned for the next business spotlight!
---