Small Business Spotlight: Epicurean Fine Wines
Miami-bred wine connoisseur Monica Elliott takes us from the beginning of her career to the opening of her boutique wine store in the heart of the Flagler District.
Aug 1, 2022 · 3 Minute Read
---
From a very young age, Monica Elliott understood her passion for wine. However, little did she know she'd pursue a career in the industry, and later own her own authentic wine store in the heart of the neighborhood she grew up in.
Monica walks us through the development of how her love for grapes led to the creation of Downtown's fine wine and gourmet market, known as Epicurean Fine Wines.
Tell me a bit about yourself and how you got into the wine industry.
I've been in the wine industry since I was 27 years old. I worked for a company with master sommeliers, and they offered classes to the employees. The course is called 'Court of Master Sommelier'. With that credibility, you can basically work anywhere.
Why did you choose to open your store in Downtown?
When I was deciding on a location, I looked in Coconut Grove, Coral Gables and then Downtown Miami. I found this place, which is now a historically registered building with Mediterranean revival architecture, marble walls, and high ceilings. I said to myself, "this screams old world Europe- the perfect place to build a perfect little wine shop!"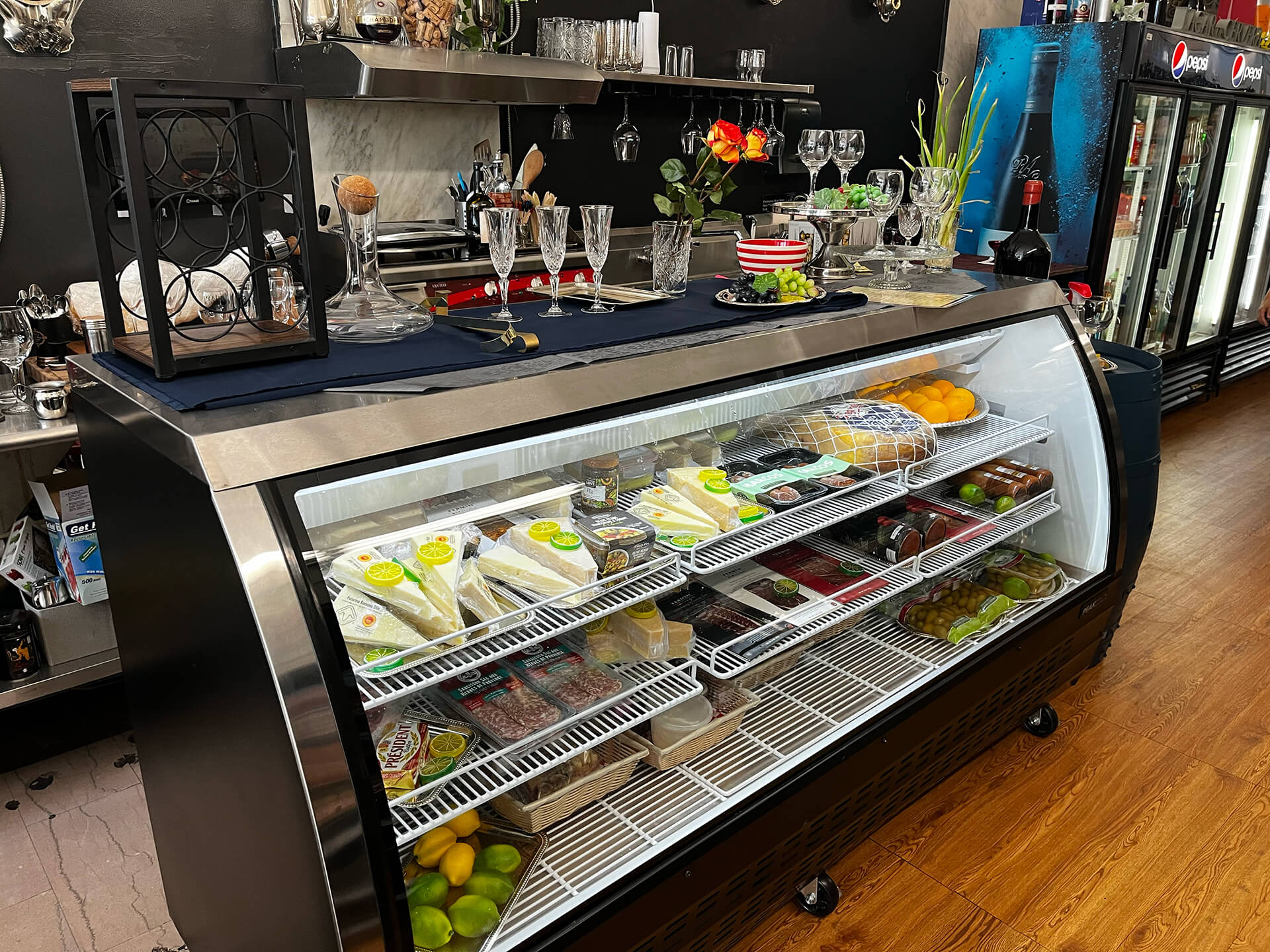 An assortment of meats and cheeses at Epicurean Fine Wines
Being a small wine shop in a big city, how do most people stumble upon this gem?
This is my neighborhood. Many friends, neighbors and other business owners shop here. People from my old job also know about my store, so by default, a lot of people in the wine industry in the area know and support my business.
What is your favorite wine? Do you favor a specific region?
It's a different answer for every wine. There are so many wonderful wines in so many different areas. For me, it really depends on the mood I'm in, what I'm eating for dinner, how hot it is that day… Personally, when I travel to Italy, I always go for a 'Nebbiolo', or if I'm in Burgundy, I go for 'Pinot Noir'. That's my preference, but the job here is to understand my client's palette and pair them with a wine that matches.
What differentiates your wine shop from others?
We hand pick every single wine here and carefully curate everything that makes its way into the store and on the shelves. There is a story behind every bottle of wine here. We also offer classes and touch on everything from learning how to serve champagne, talking specifically about Italian wines from a certain region, to whatever else the attendees want to discuss in a relaxed atmosphere. There aren't many wine stores that offer those services.
Did you know?
Owner Monica Elliott hosts wine tasting classes every Monday and Friday with an experienced sommelier and anyone is welcome to attend this neighborhood experience
She has carefully curated every single wine in her store and has in depth knowledge to educate you on each one
A diverse selection of cheeses, olives and food pairings are available for purchase – they even offer cafecito and freshly baked empanadas!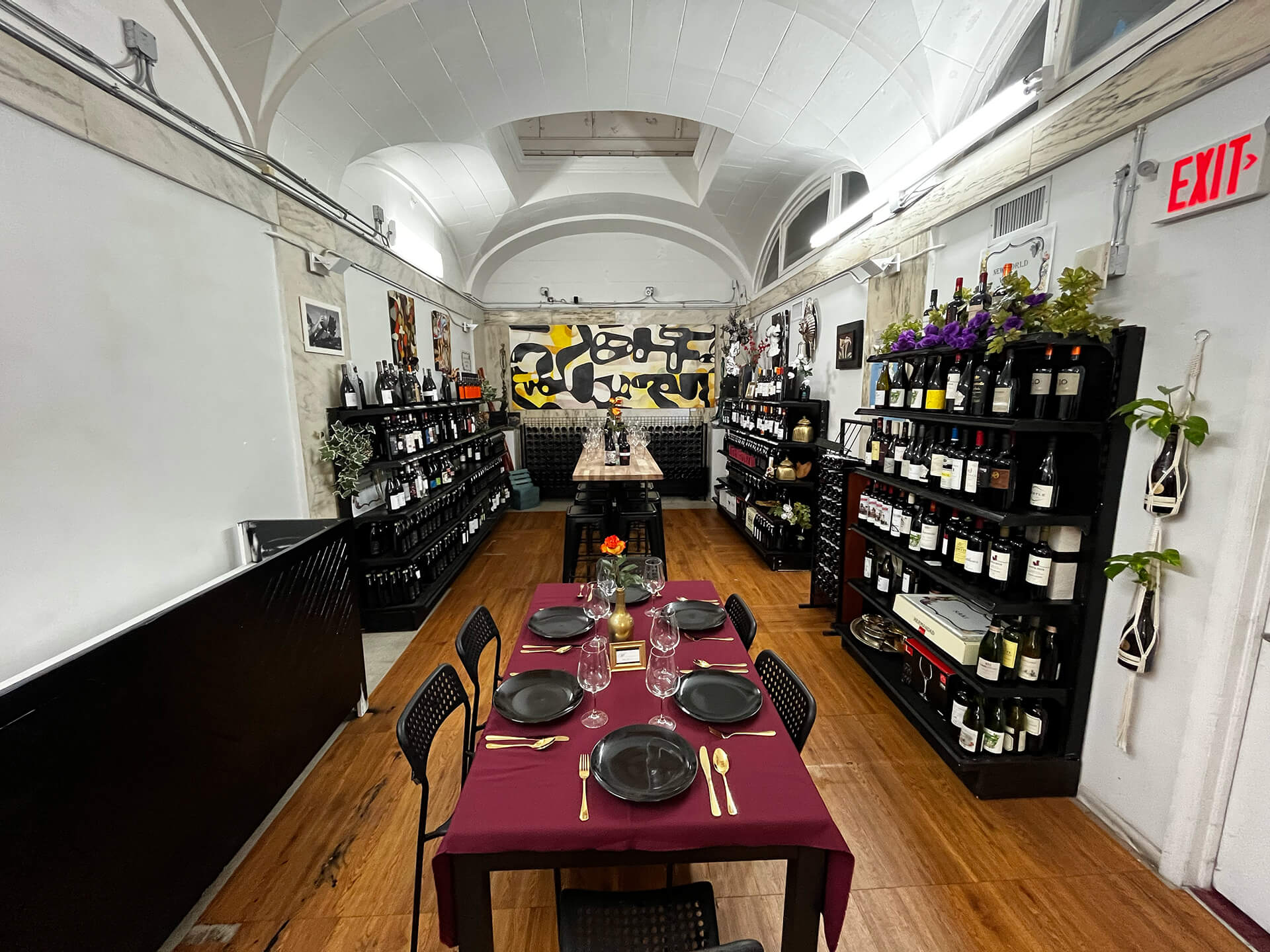 Epicurean Fine Wines
Epicurean Fine Wines hosts three weekly events that you won't want to miss. Start your week with a Monday wine class, bring your dog on Thursdays to Puppy Happy Hour and kick off your weekend with a Friday Wine Flight Night! Stop by any time and enjoy a curated experience tailored to your occasion. Be sure to follow their Instagram to stay informed on upcoming specials and events.
---