Small Business Spotlight: Art N Folly
Gallery owner Valeray Francisco reveals how his creativity and passion for art led him to opening this artistic gem situated in Downtown Miami.
Jul 14, 2022 · 4 Minute Read
---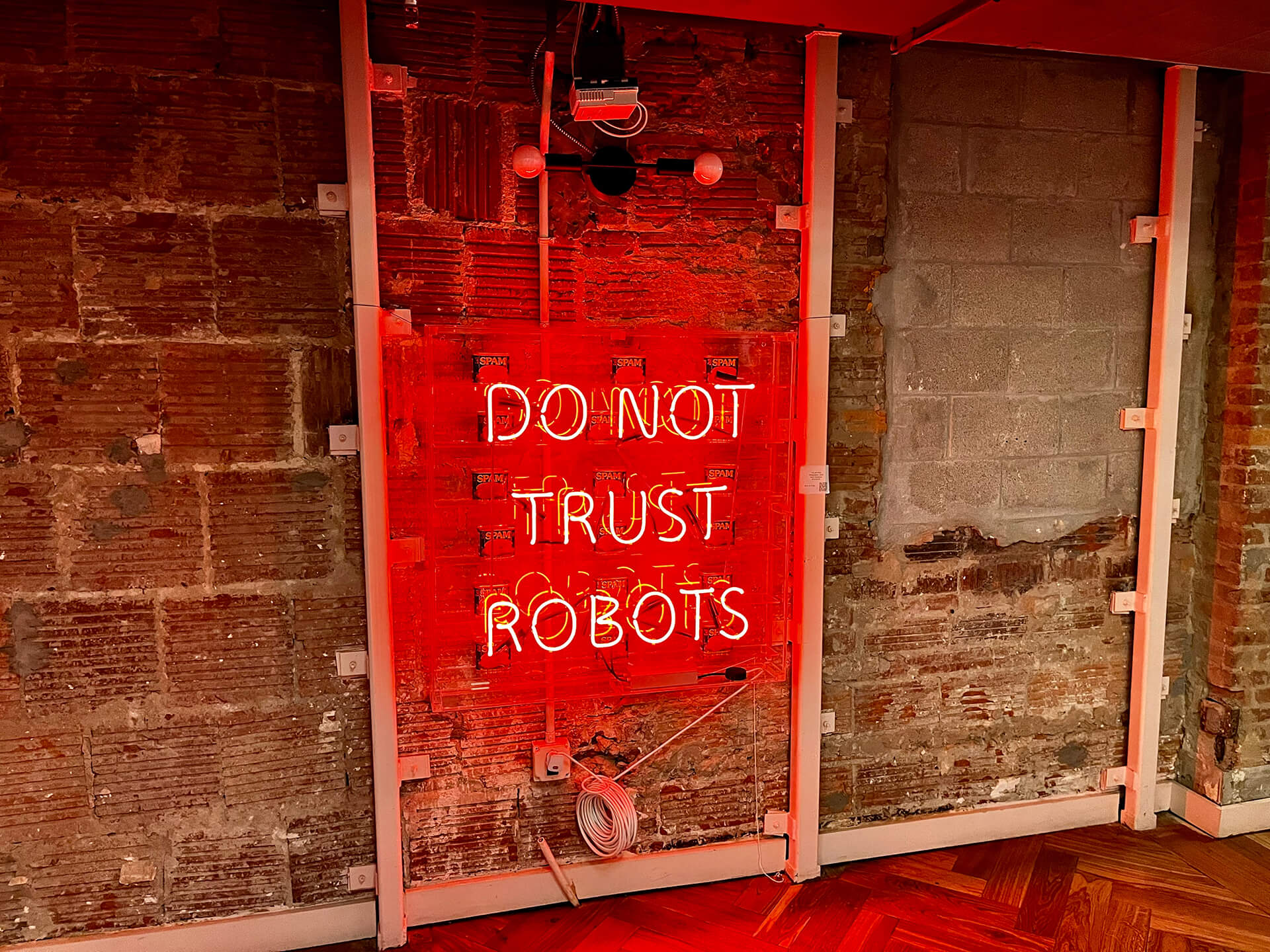 Situated on the first and second floor of Miami's historic Security Building is a small, multidisciplinary art gallery known as Art N Folly. Upon stepping into the space, we were immediately marveled by the numerous creative masterpieces that surrounded us. In our latest Small Business Spotlight, we sat down with gallery owner and art consultant, Valeray Francisco, to decipher all things surrounding his unique business.
We enjoyed getting a sneak peak into the fascinating world of art, and learning all that goes into gallery ownership and art consulting from this little gem nestled in the Flagler District.
What is Art N Folly?
Art N Folly is a Miami-based art gallery and project space focusing on local, and international talent from mid range to blue chip. Many exhibitions are culturally centered and we are fortunate to work with fortune 500 companies like Moët and Spotify who are our sponsors to be able to execute exhibits for the community.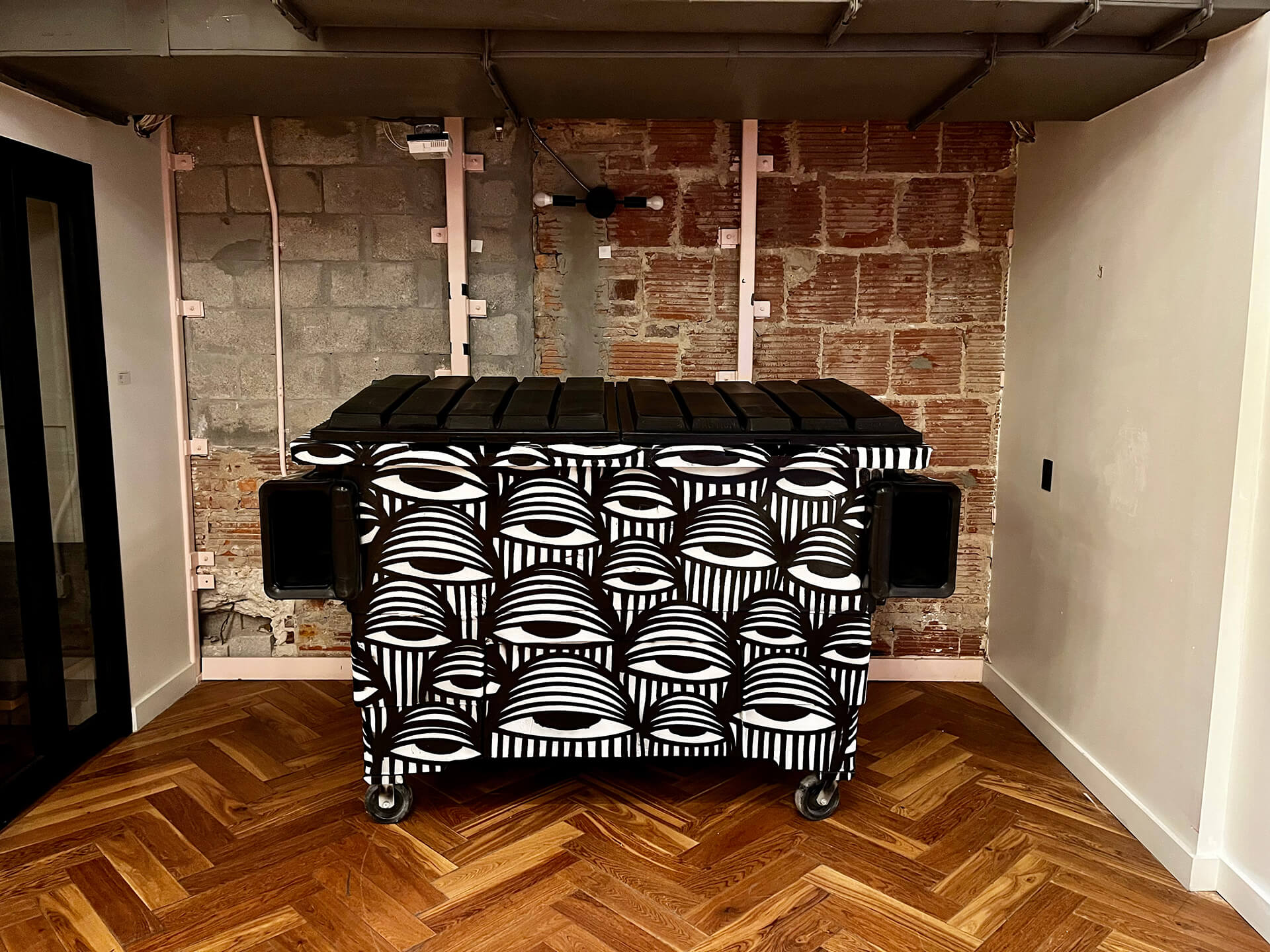 Artwork by Ahol Sniffs Glue, Art N Folly
Can you tell me a bit about yourself and your background?
I'm Nicaraguan-Spanish and initially worked for the museum systems here in Miami. I didn't care much for bureaucracy so I moved to Turks and Caicos for three years and then came back to Miami and opened up this gallery about 6 months ago.
How did you come up with the name Art N Folly and why did you choose to open up the gallery in the Flagler District?
I put together a lot of culturally based events. Are they art centric 100%? No. I do art but I also like to have fun, hence the folly. I'm still able to showcase collections and host cultural events but I don't have to feel this guilt. It's a true extension of my life. In terms of location, I worked really closely with the City of Miami and DDA and wanted a central location, calm atmosphere near Flagler, and I was able to lock down this space.
What do you see most in terms of the artists that you work with? What type of art do they focus on?
Locally, I have artists like Morel Doucet who underscores the importance and values of the Haitian community. He brings beauty to what others would consider trash. Internationally, I notice that the artists I work with want to create change, and not necessarily through their history. They use space to create change.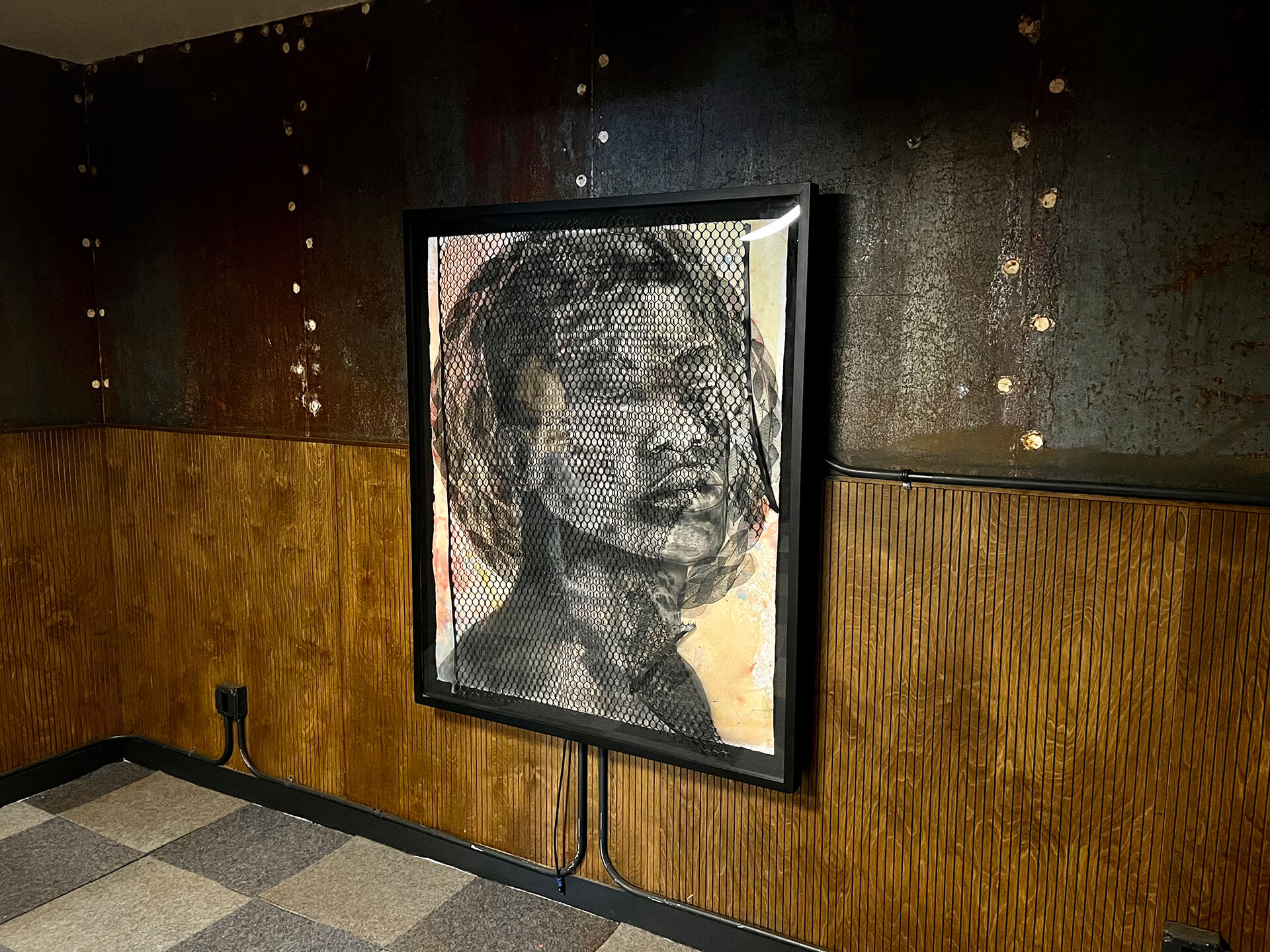 'Untitled' by Morel Doucet, Art N Folly
What are some key questions you ask yourself when you decide which artists to work with?
One of the things I focus on is, are you a full-time artist? I don't want to work with people who do it as a hobby. Another one would be, would I like it or would my collectors like it? My taste doesn't resonate with everyone, so I want to make sure it will last the test of time and make a viable statement. I want to make sure the work says something and speaks to the audience.
Do you have any upcoming exhibits?
Currently we are working with the Ukrainian government. They removed some pieces from the Kiev museum which sustained substantial damage. Our plan is to exhibit those works with a fundraising incentive to restore the institution. We are also working with the Frida Kahlo exhibit with Casa Azul in Mexico, so basically we will have 188 original paintings and that will be a month long venture here in Miami. It'll be the largest Frida Kahlo exhibit outside of Mexico.
Did you know?
Art N Folly is run as a one-man show by Valeray Francisco
He is curating the largest Frida Khalo exhibit outside of Mexico
He is currently displaying pieces that were transported to the states from a museum in Kiev that was destroyed during war this past year
It was an honor for the team to get to learn about this incredibly eclectic gallery in our neighborhood. If you're interested in acquiring a piece of Art N Folly's collection, visit their official website. Stay tuned for more upcoming businesses to be showcased in our spotlight campaign.
---