Secure a Vendor Spot at Fall's Most Anticipated Fashion Event
This November, experience the fusion of style, sustainability, and community at the Mana Fashion Pop-Up hosted at Mana Wynwood Convention Center.
Jun 14, 2023 · 2 Minute Read
---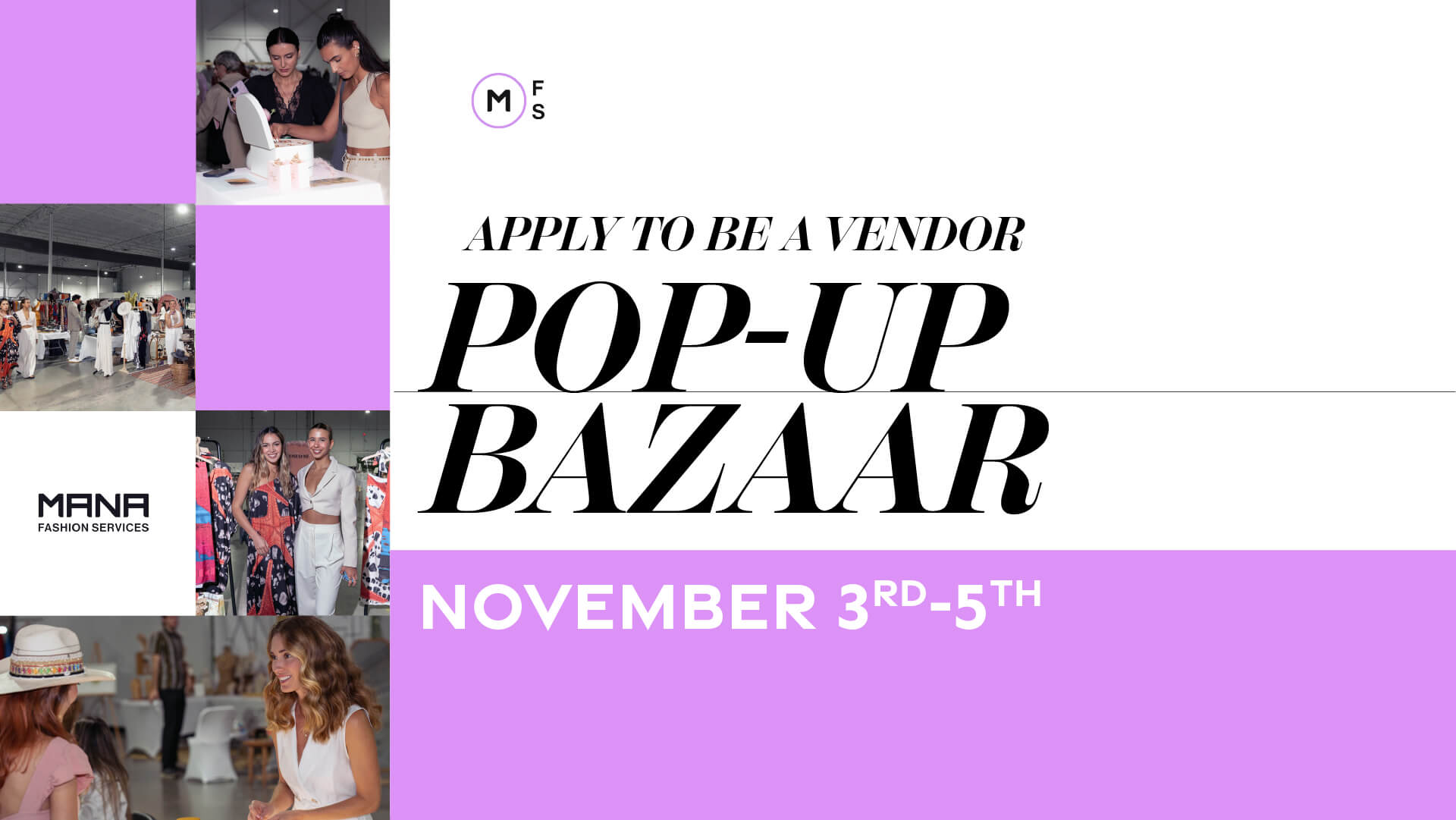 Mana Fashion Services is delighted to announce that their much-awaited Pop-Up will be making a stylish comeback to Mana Wynwood Convention Center this November. Building on the success of our previous event in March, which brought together 85 locally curated, ethically sourced beauty and lifestyle brands, we're eager to recreate this unique shopping experience.
Whether you're a seasoned vendor or first-time participant, we invite your brand to be at the forefront of the growing ethical fashion movement. The Mana Fashion Pop-Up is not just a shopping platform; it's a unique opportunity to boost your brands visibility and engage with a community of socially conscious consumers.
Here's what vendors can expect from this year's event:
Engaging Activations
Participate in panel discussions, clothing swaps, multi-brand fashion shows, and family-friendly activities. Engage with a diverse audience and create lasting connections.
Marketing Support
Our comprehensive Marketing, PR, and Influencer Program is designed to give your brand maximum exposure before, during, and after the event.
Diverse Merchandise
Whether you have new, vintage, upcycled, or sample sale pieces, the Pop-Up welcomes a wide range of merchandise. Show off your unique offerings and captivate the attendees with your creativity.
Vendor Raffle
Stand a chance to be featured in the highly esteemed Mana Fashion Services newsletter, reaching a wide audience of fashion enthusiasts and industry professionals.
Professional Photography
Complimentary professional photographers will be available on-site to capture stunning images of your brand and products.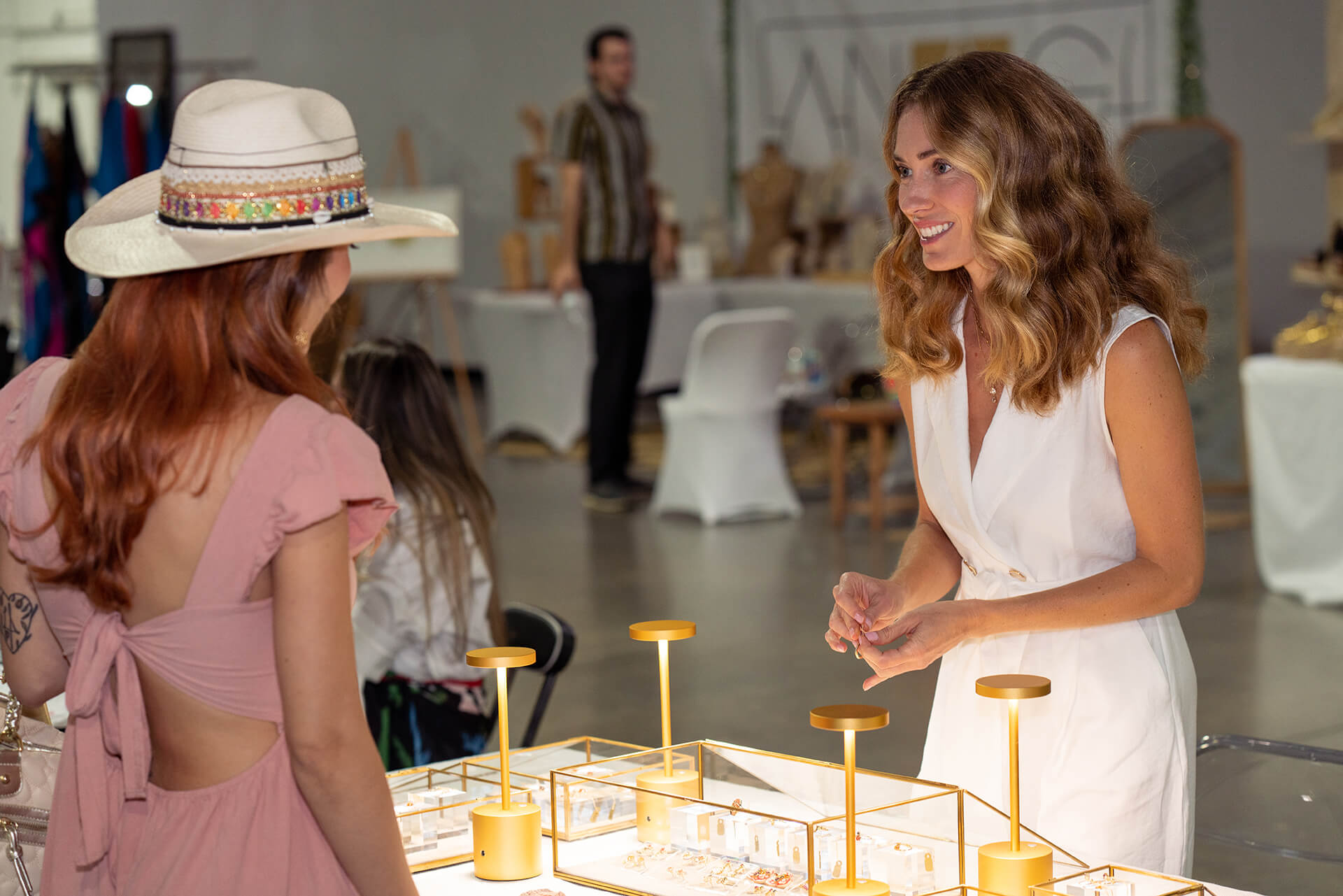 Pop-Up Bazaar, March 2023 at Mana Wynwood Convention Center
Convenient Amenities
Enjoy discounted parking, a wide variety of food and beverage options, convenient on-site restrooms, and an indoor, air-conditioned environment.
Expansive Venue
Make the most of Mana Wynwood's 55,000 sq ft air-conditioned space filled with fashion, food trucks, entertainment, and more!
To apply, simply click below and submit your application. If you have any questions or need further information, please feel free to contact the Mana Fashion Services team here.
Apply to be a vendor
---