Phase 1 of Flagler Street's Beautification is Complete
Local municipal stakeholders partner to improve the quality of life in Flagler District.
May 17, 2022 · 1 Minute Read
---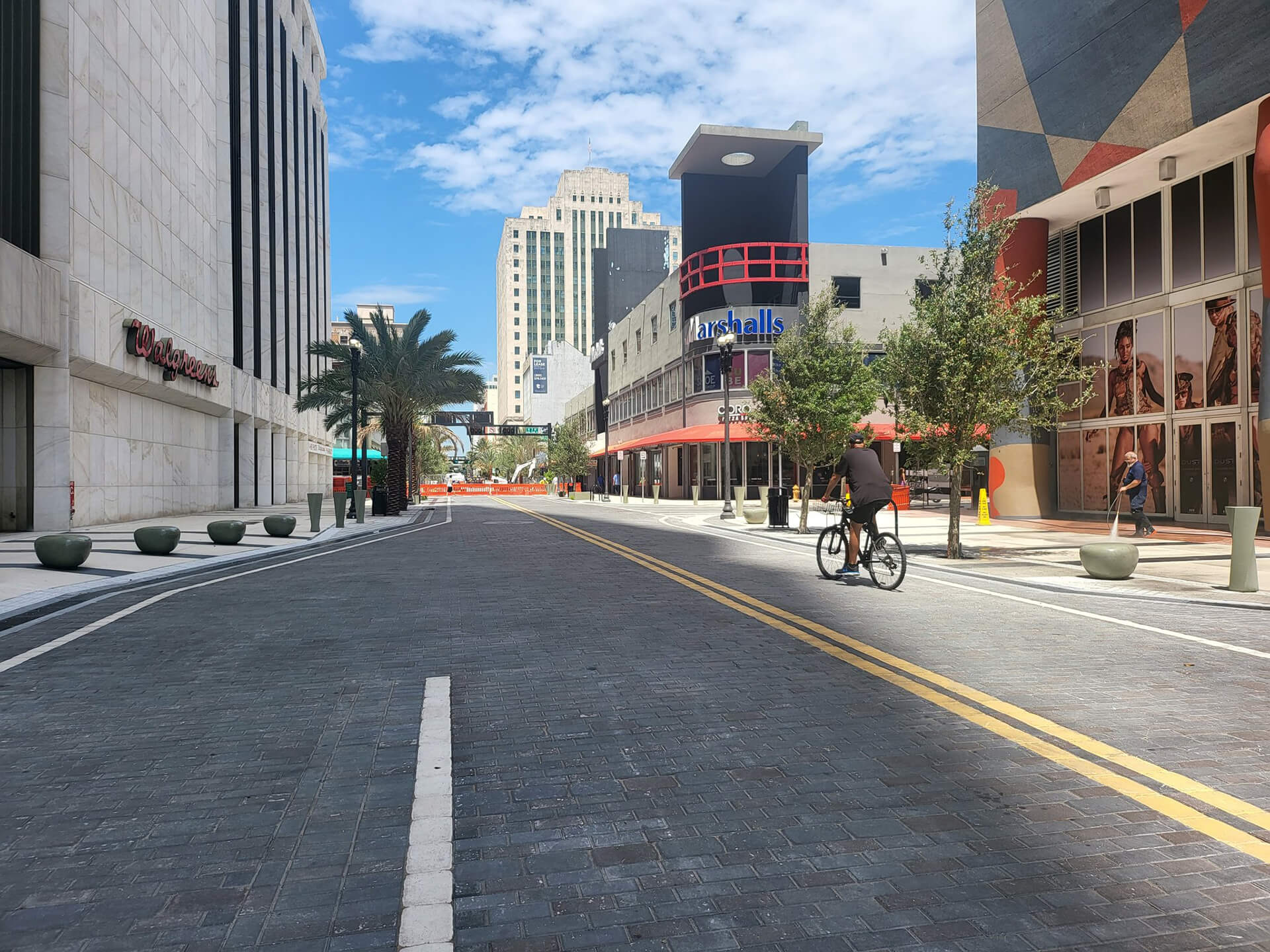 Downtown Miami's Flagler Street is undergoing a facelift, with the easternmost phase finally complete and accessible to the public. The construction project, which is split into five phases with an estimated three-year completion, is one of the numerous ongoing efforts supported by Mana Common Founder and Chairman, Moishe Mana, alongside the City of Miami, Flagler BID, and Miami DDA.
As the resurgence of this once booming neighborhood continues, plans include raising the road to the same grade as the sidewalks in order to deliver a quality pedestrian experience with large sidewalks, outdoor dining, improved lighting, signage, public art, and seating areas making for a pedestrian-friendly street style from Biscayne Boulevard to NW 1st Avenue. By providing opportunities to increase patrons, attracting new businesses, and spurring economic growth, Flagler Street will once again become a cultural and commercial hotspot.
Photo by: Ryan RC Rea. (2022). 'Photos: First Phase Of Flagler Street's Curbless, Pedestrian-Friendly Rebuild Complete'. The Real Deal. (16, May).
---