Microsoft AI Latino Immersion Program Brings Latin American Innovation to Miami's Thriving Tech Scene
Mana Tech launches the first edition of this hybrid program in collaboration with Microsoft and Microsoft for Startups.
Oct 26, 2023 · 3 Minute Read
---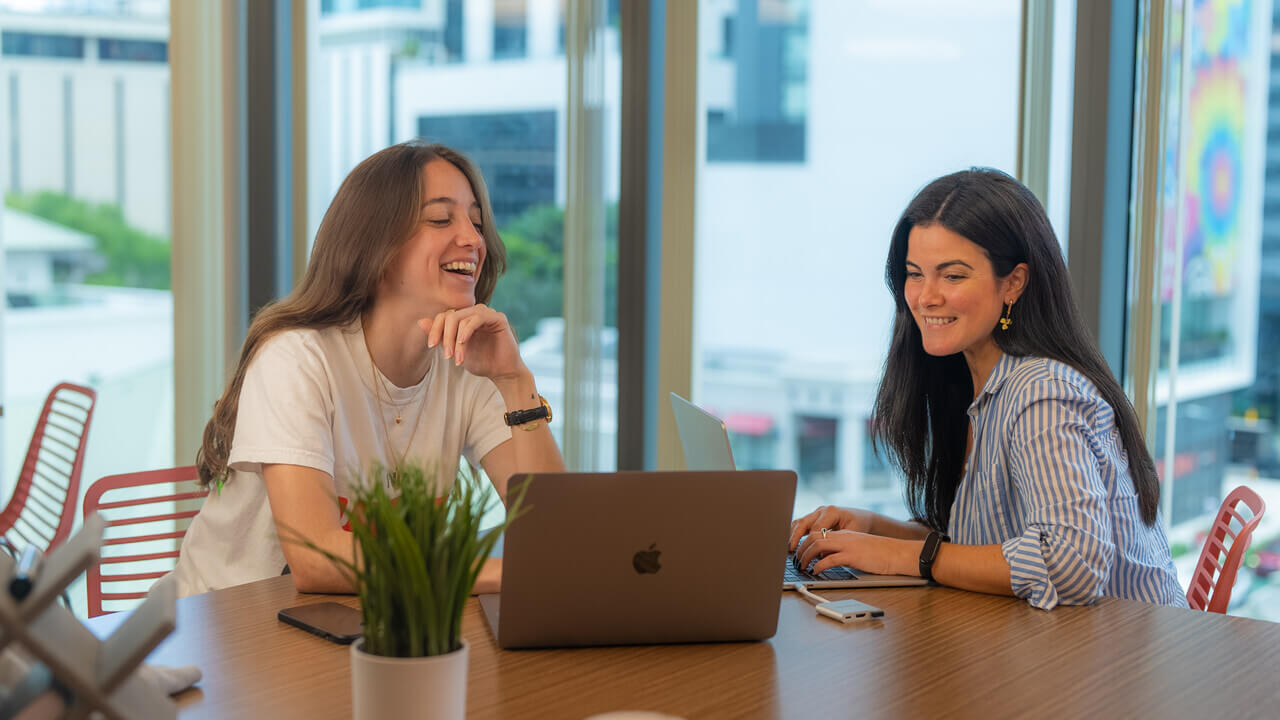 In a groundbreaking collaboration, Mana Tech proudly introduces the inaugural Microsoft AI Latino Immersion Program, powered by Microsoft and Microsoft for Startups. This innovative initiative is meticulously designed to empower Latin American startups by unlocking the transformative capabilities of artificial intelligence (AI). The program aims to seamlessly integrate Latin American ingenuity with Miami's vibrant tech landscape by pioneering new pathways and fostering collaborations.
Mana Tech was chosen by Microsoft to host this program after leading countless initiatives to foster collaboration in the Miami tech ecosystem and enabling hundreds of Latin American startups to expand their operations into the United States. The Miami-based tech innovation hub is honored to be entrusted with the leadership of this program, and the team is excited about the endless possibilities it brings.
Through a unique combination of five immersion days in Miami and four weeks of online training, this program equips businesses with the tools they need to compete in the US market – from pitching to investors and targeting US buyer personas to fine-tuning their sales pipeline. Participants will embark on an intensive journey filled with group workshops, virtual pre-immersion training sessions, and one-on-one mentoring sessions with industry experts.
While the virtual component of the program undeniably offers a wealth of knowledge and skills, we believe in the power of in-person experiences, especially, when teaching business practices in the US market. For the final leg of this immersive journey, participants will enjoy a week in the beautiful city of Miami. Here, they will delve deep into the exclusive content we have developed on generative AI and cultivate essential connections with potential investors and industry partners who can help propel their success.
Mana Tech welcomed 21 ambitious startups hailing from countries such as Chile, Argentina, Brazil, Mexico, Uruguay, and Colombia. They represent some of the most promising companies in the region, all of which have created products, services, or business models utilizing AI across various tech verticals.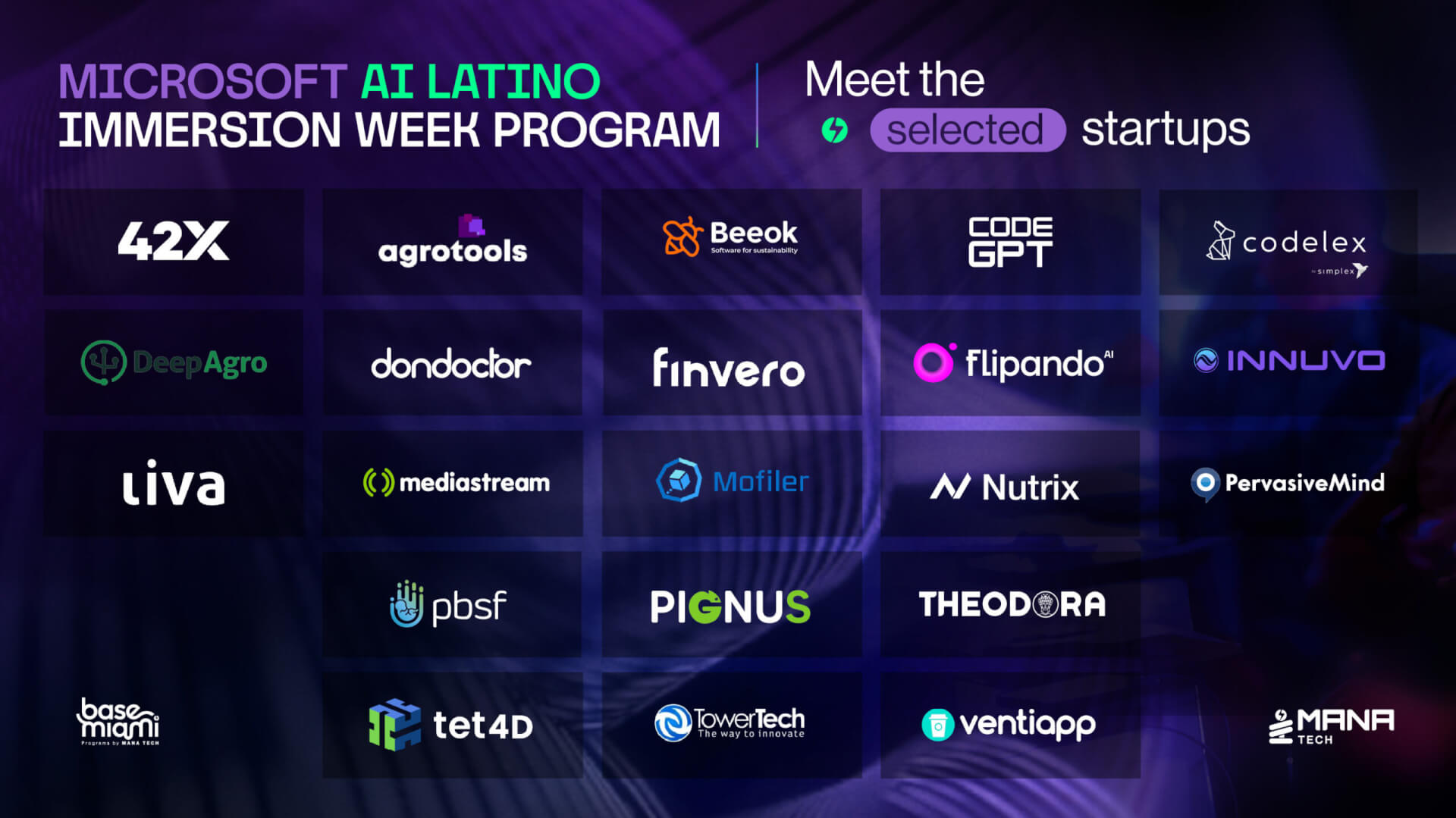 The selected companies include:
The Microsoft AI Latino Immersion Program aims to catalyze the future of AI and tech collaboration across the Americas. For tech entrepreneurs and visionaries, this is an opportunity to elevate their startups, drive AI innovation, and tap into the immense potential of Miami's entrepreneurial ecosystem.
Sign up today for free to participate in Demo Day and witness firsthand the progress these entrepreneurs have achieved!
---