Miami's Flagler Street Over the Years: Past, Present, and Future
The Downtown district has lived a historically significant life cycle, with the most exciting chapter to come.
Jul 22, 2022 · 2 Minute Read
---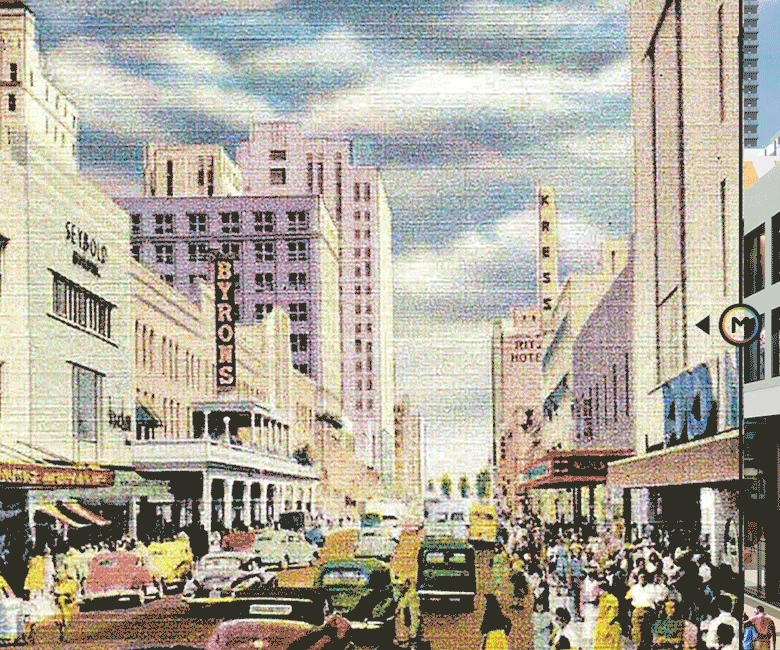 The current Flagler Street Beautification Project has taken the neighborhood's community down memory lane. A neighborhood that once thrived on shopping, entertainment, and tourism, has endured substantial change. The historic block, named after industrialist Henry Flagler, underwent one of its first major transformations in the 1920's, converting the area into an emerging metropolitan hotspot that not even the Great Depression could interrupt. The vibrant and booming waterfront district was filled with prime retailers and attractions such as the famous department store Burdines, among numerous movie theaters, restaurants, hotels, and iconic modern art-styled buildings.
Historical photograph of Flagler Street, 1953
Unfortunately, as the saying goes, "what goes up, must come down." In the 1970's, soon after the neighborhood's peak in the 1950's, the attractiveness of Flagler Street and Downtown Miami withered away. Traffic increased, which caused people to move out to the suburbs, and high-end retail stores became cheap, "five-and-dime" shops.
It has been a challenge to regain the energy and excitement that Downtown once possessed, both for locals and visitors. However, the long-awaited resurgence of this treasured neighborhood is finally well underway. New housing developments, restaurants, office spaces, a busy Bayside Marketplace around the corner, and residents migrating from the northeast, are just a few small wins for the district. The Phase 1 completion of the Flagler Street Beautification Project, championed by the Miami DDA, City of Miami, Flagler District BID, has also been a big step forward towards the rebirth.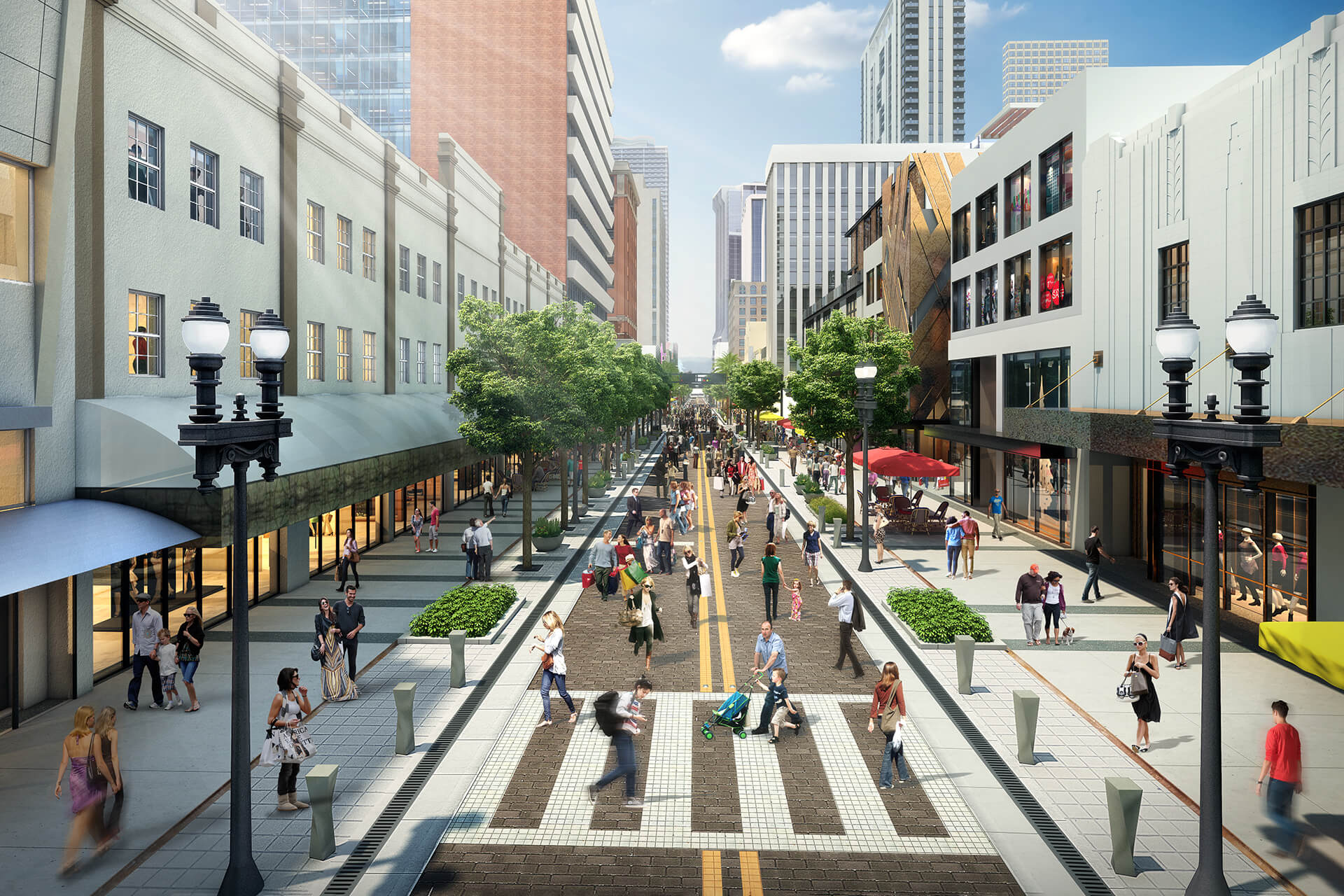 Flagler Street rendering
Future plans include delivering an enhanced pedestrian experience with expanded sidewalks, greenery, seating areas, outdoor dining, and public art. Improved lighting and signage will also be included in the makeover towards resurgence. By providing opportunities to increase patrons, new businesses, and spurring economic growth, the Flagler District has endless possibilities of imminent success ahead to become a cultural and commercial destination once again.
---