'Miami Art Society' Invites You to Witness 'Hybridz' in Wynwood
Let your imagination run wild as you journey through the parallel mind of artist Jose Mertz.
Sep 22, 2022 · 1 Minute Read
---
Coming off the heels of its three-year anniversary, the Miami Art Society (M.A.S.) returns to Wynwood Arts District to present its latest project, 'Hybridz'. This immersive exhibit curated by fine artist, muralist, designer, and curator, Jose Mertz, brings to life his latest series of creations highlighting the hybridization of our world.
Entering the space, you are immediately greeted by an array of paintings and drawings depicting animals taking the shapes of humankind and figures from distant realities. Mertz explores the limits of creation, converging different ideas, aesthetics, and characters in his works.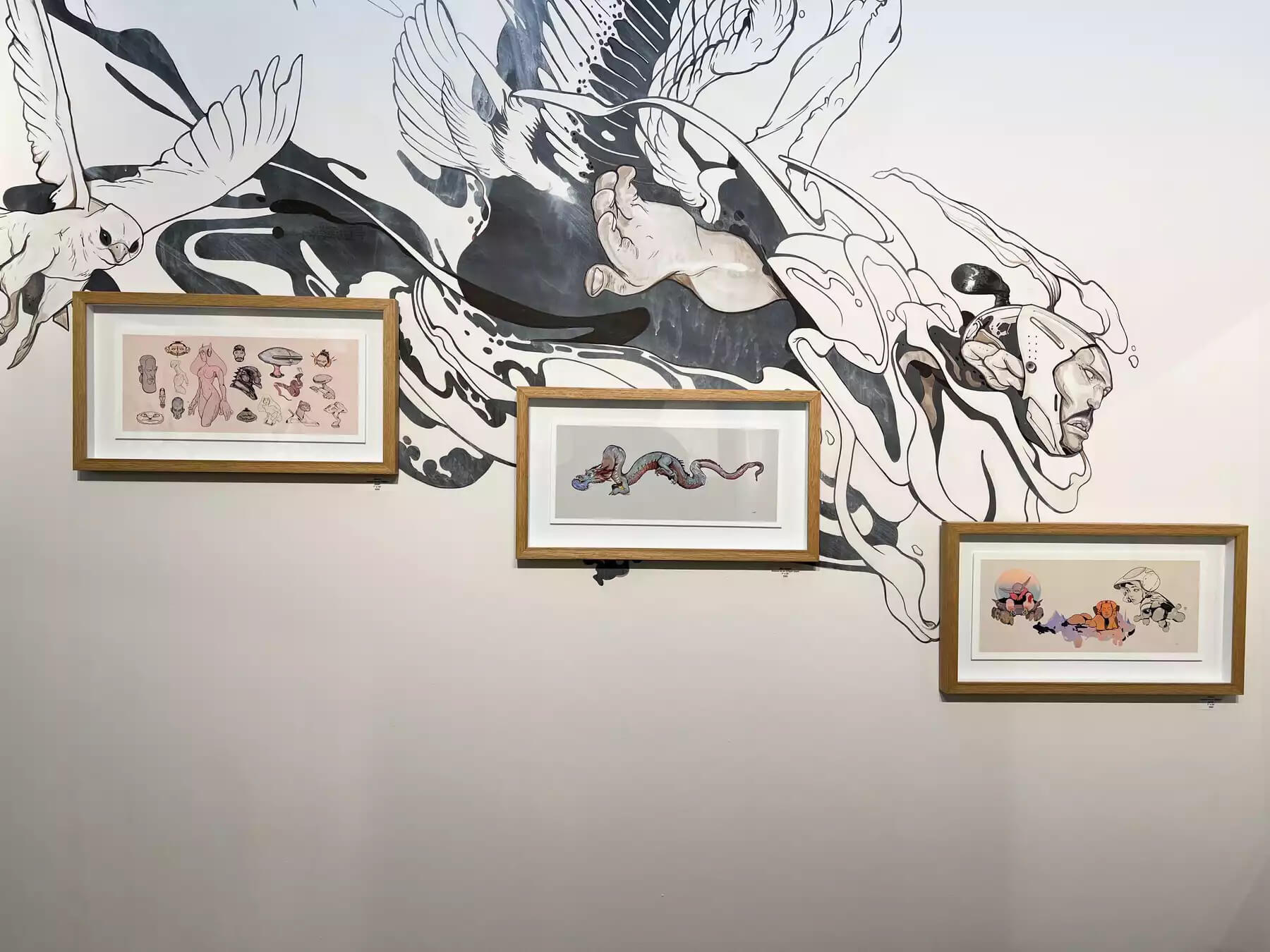 Miami Art Society presents the 'Hybridz' exhibit, Wynwood
Showcases like this help distinguish M.A.S. from the traditional art gallery structure and shine the light on our incredibly talented local artists. Next time you're in the neighborhood, step outside the norm and get your creative juices flowing with a visit to Hybridz. To learn more about the exhibit and explore artwork for sale, you can visit the Hybridz dedicated Artsy page.
Located at 2324 NW 5th Ave, the exhibit is open to the public Tuesday through Saturday from 11am – 8pm. Don't wait too long though, Hybridz closes on October 1st!
---