Mana Fashion Services Launches Eco-Friendly Fashion Design Contest
A fantastic opportunity for creative minds to showcase their talents and contribute to the growing movement toward sustainable and ethical fashion practices.
Mar 22, 2023 · 2 Minute Read
---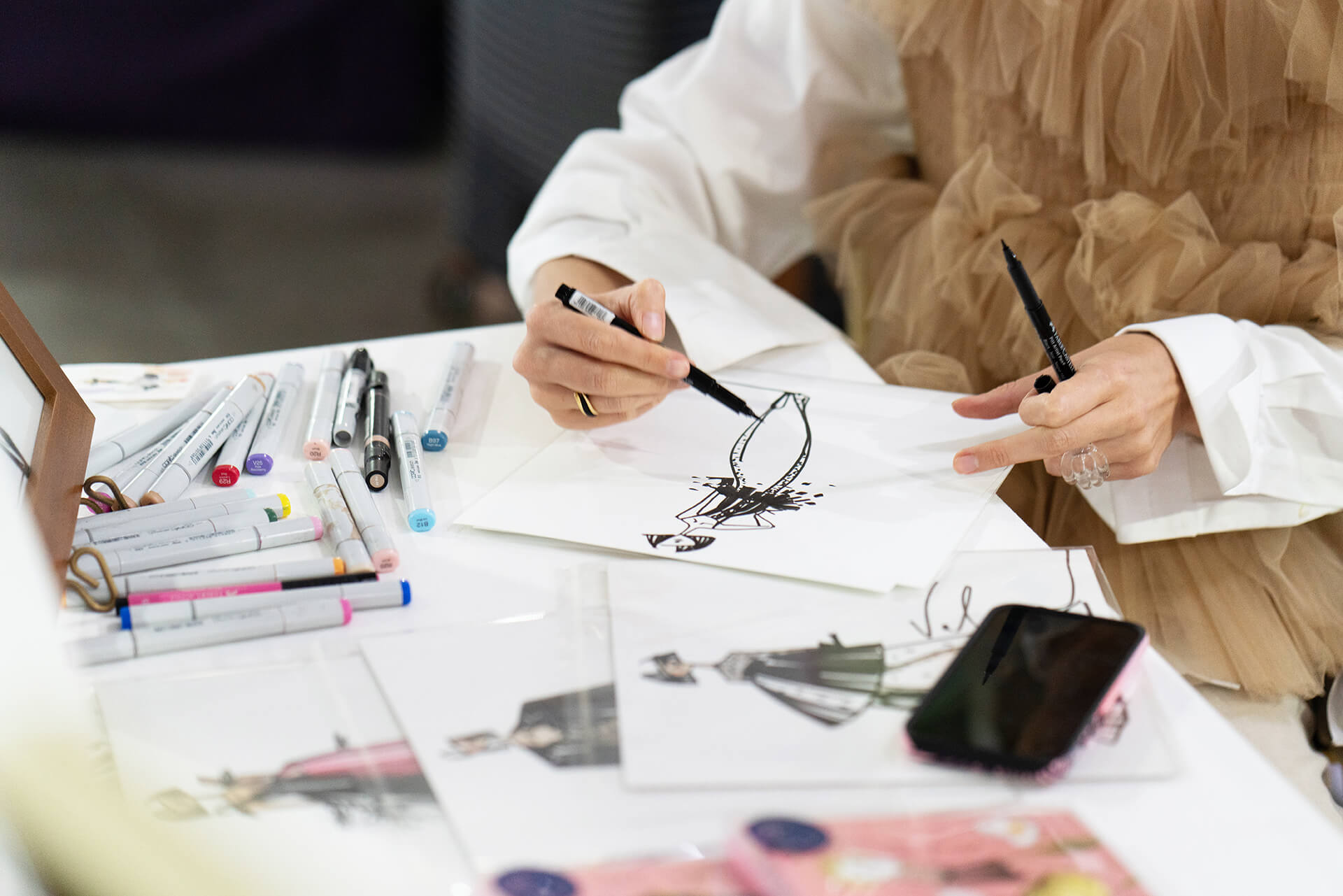 Sketches by Valeria Krasavina
Mana Fashion Services, a subdivision of Mana Common, is celebrating sustainable practices and eco-conscious designs by hosting an innovative fashion design contest. The selected design will have the opportunity to collaborate with Mana Fashion Services to produce exclusive co-branded fashion merchandise. The winner will be announced at Mana Fashion Services' one-year anniversary party on April 20.
Mana Fashion Services is committed to promoting ethical fashion practices and seeks to work with designers and brands who share this vision. The contest aims to encourage Miami-based designers and brands to create an apparel or accessory item that is not only fashionable but also champions environmental and ethical values.
The contest invites designers and brands to submit their ideas for an item, such as a t-shirt, hat, jewelry, tote bag, etc., that incorporates the following elements:
Made from sustainable materials, including eco-friendly tags and labels
Created in compliance with fair trade regulations
Biodegradable packaging and shipping labels
Embodies the unique Mana Fashion aesthetic
Produced locally or in South America
In addition to sharing exclusive sales rights, the winning brand will receive invaluable exposure, including a dedicated website and social media feature, along with brand inclusion on all merchandise produced from this design that will be sold at future Mana Fashion-affiliated events.
For more information on how to enter, please click the button below. Applications must be submitted by April 16, 2023, to be considered for selection.
---