Mana Contemporary Chicago to Host First-Ever 'Summer Studio Sale'
Artists of diverse disciplines and professional levels of work invite the creative community inside their studios to purchase pieces and props they no longer use.
Aug 4, 2022 · 2 Minute Read
---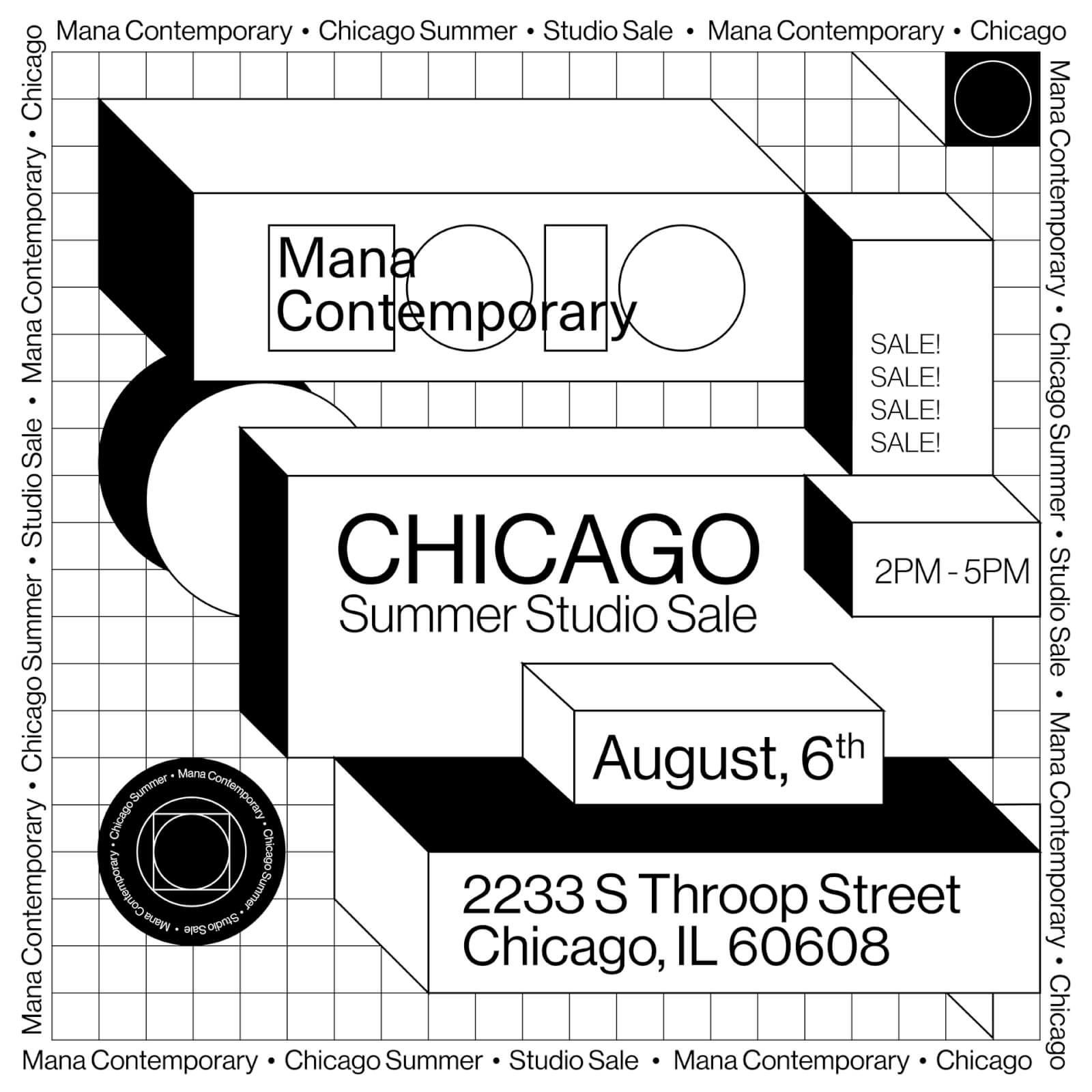 Home to many of the city's most significant artists and arts organizations, Mana Contemporary Chicago strives to grow its community through programming such as the Summer Studio Sale taking place this Saturday from 2-5pm.
Mana Contemporary is set in a landmark building in the Pilsen neighborhood and connects dozens of painters, sculptors, photographers, dancers, filmmakers, and others year-round at the campus-like space. However, for the first time this Saturday, artists will be showcasing their artwork, equipment and materials for sale, giving attendees exclusive access to shop and support emerging artists that make up Chicago's creative landscape. It's free to attend this one-day event, which fosters experimentation, collaboration and mutual inspiration all at one location.
Participating Artists
Joshi Radin · Maryam Taghavi · Aya Nakamura · Jamie Hayes · Geoffrey Rees · YoonShin Park · Clarence Morgan · Peter Antor · Fatima Bernal · Abraham M · John Pendleton · Elnaz Javani · Montserrat Alsina · Katherine Desjardins · Zanah Marie · Derric Cclemmons · Shir Ende · Juan Baños Fonseca · TSA (Cydney Lewis, Debra Kayes, Jaclyn Jacunski, and Holly Cahill) Christine Forni · Daniel Delgado · Brad Stumpf · Dabin Ahn · Baby Blue Gallery · Anwulika Anigbo · FRACAS Gallery · Sheri Rush · Mallory Talty · Jeffly Gabriela Molina / Bird & Tale · Teri Carson · Mark Holt · Karen Dana · Jonas N.T. Becker · Tekla Vintage (Kyle Kniffin) · Alexandria Valentine · Ebere Agwuncha · Bassim Al·Shaker · Stella (Xingyi) Huang · Marc Benja · Kimberly Davidson · Jonathan Castillo · Simone Renate Whiteley·Allen · Tong Pan · Max Guy · Nick Glazebrook
---