Mana Common Reveals Designs for First Development, 'Nikola Tesla Innovation Hub' in Flagler District
A 13-floor, 136,000 square foot office complex located at 155 S Miami Ave is receiving a makeover.
Nov 23, 2021 · 3 Minute Read
---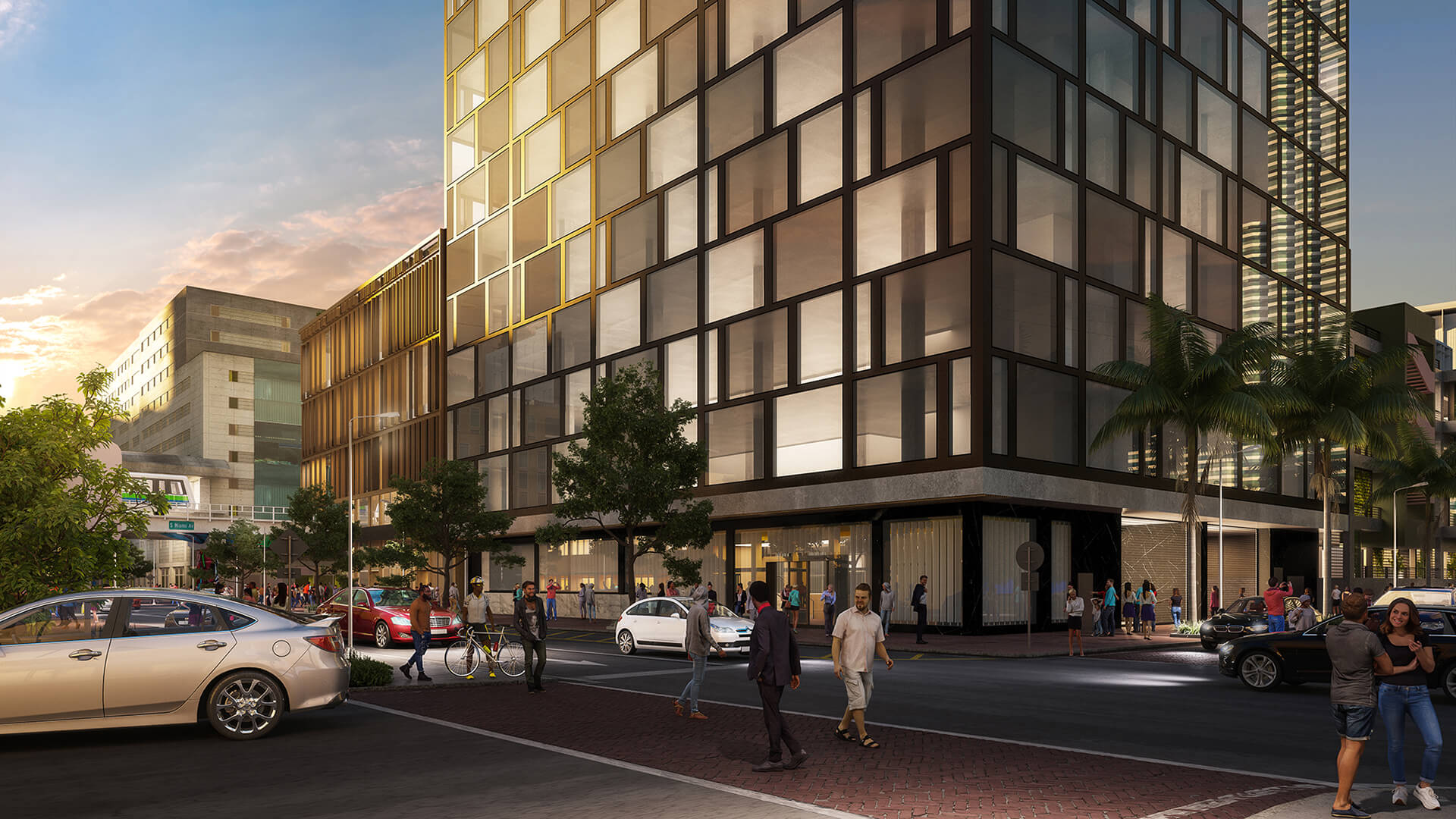 Moishe Mana's Mana Common unveils designs by renowned architecture and design studio ZYSCOVICH for a striking facade of irregular glass panels to form a unique fixture within the Downtown Miami skyline. The Nikola Tesla Innovation Hub is a collaboration between Mana Common's Mana Tech and Mana Properties divisions and marks a cornerstone of Mana's aspirations to develop the Flagler District into a global technology center and the economic engine of the region. The designers' intention was to give prospective tenants an inspiring view of the Flagler District as it develops.
Originally built in 1980, the 13-story building formerly housed federal law enforcement offices, including the Miami divisions of the Federal Bureau of Investigation (FBI), Internal Revenue Service (IRS), US Customs and the Federal Immigration offices. The complete gut renovation of the building is being led by Telesco, with completion and delivery of 137,000 square feet of new leasable office space and 6,000 square feet of ground floor commercial space on S. Miami Avenue. The adjacent garage at 26 SE First Street, will also undergo renovation to deliver 324 spaces to serve the building.
The Nikola Tesla Innovation Hub marks Mana Common's first project within the ambitious development of the Flagler District in Downtown Miami. Moishe Mana is Miami's largest private landowner and a major player in Downtown's revitalization, with over 60 properties in the area, and another four under construction. Interior demolition at 155 S. Miami Ave. began late 2020 to prepare for a complete renovation of the building by 2022.
---