Is Your Startup Ready To Scale Up?
Gain a deeper understanding about the key differences for a successful transition.
Oct 3, 2023 · 5 Minute Read
---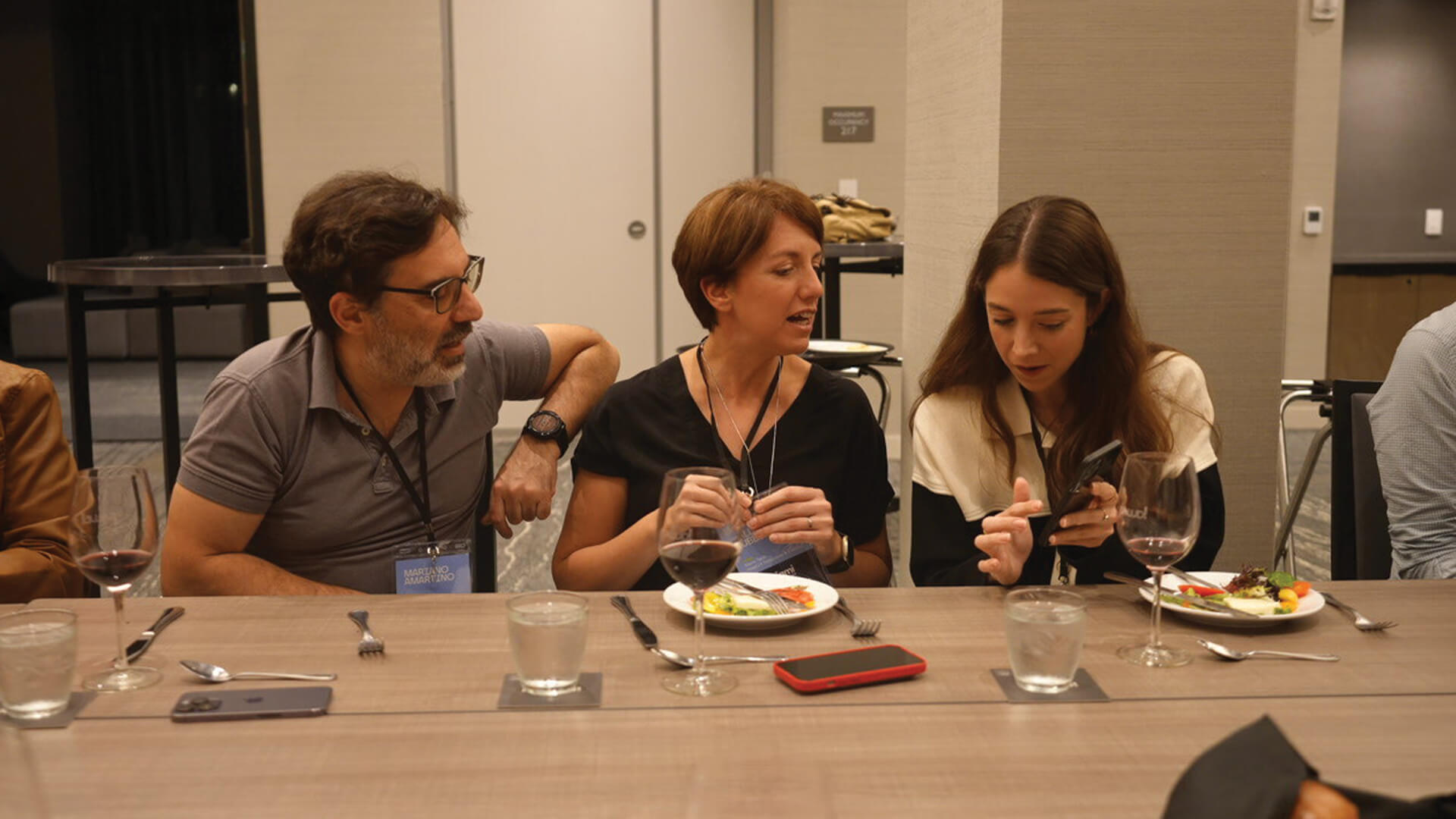 From left to right: Mariano Amartino - Americas Managing Director, Microsoft for Startups, Sally Buberman - Head of Programs & Events, Mana Tech and Ilona Polit - Marketing Coordinator, Mana Tech.
This story was written by Mana Tech's Managing Director, Charly Esnal.
Did your company survive the first turbulent years and has already ensured a steady revenue stream? You perhaps think it's time to go bigger, but how can you be sure when it's the right time for your startup to take the leap and scale?
With Miami becoming a new tech hub and a gateway for Latin American companies that strive to expand to the US market, the terms startup and scale-up became king. Every week, countless headlines announce successful funding rounds enabling founders to take their companies to the next level by scaling up.
However, while many believe that the concepts of startup and scale-up are interchangeable, the truth is both describe different phases of company growth. Therefore, with these companies being crucial for the tech ecosystem development, understanding their differences is key to a successful transition.
Startups and Scale-ups: What's the Difference?
Why does the difference between these terms matter? Because founders need to be fully aware of where they are standing with their companies before taking the leap to a bigger structure. But what defines what's a startup and what's a scale-up? The team size? The revenue? Let's break down these terms.
Startup: It's a company in an early stage. Famous investor Eric Ries, author of "The Lean Startup," defines it as "a human institution designed to bring something new under conditions of extreme uncertainty."
In this stage, companies usually work with product/market fit development. They are embarked on the mission to find a repeatable business model, outlining the customer acquisition costs (CAC) and working on customer segmentation. As this is a temporary stage, how does a startup become a scale-up?
Scale-up: A scale-up is a company that has already validated its products in the market and proven its business model. Startups that have reached a certain level of maturity by proving their viability and sustainability are ready to move to the next level and scale. One of the key parameters to qualify as a scale-up is an annual 20% growth over three years.
The Challenges
#For Startups
Hiring the right team.
Develop products/services that fill a gap in the market and make people adopt them.
Lack of good financial management.
Generate brand awareness.
#For Scale-ups
Decision-making becomes more complex.
The risk level the company can afford decreases as there are more stakeholders involved.
The need to improve the organizational structure by adding more management levels for improved leadership.
The need to automate more procedures to handle the complexities and the demands of the new business structure.
How To Transition From Startup To Scale-up?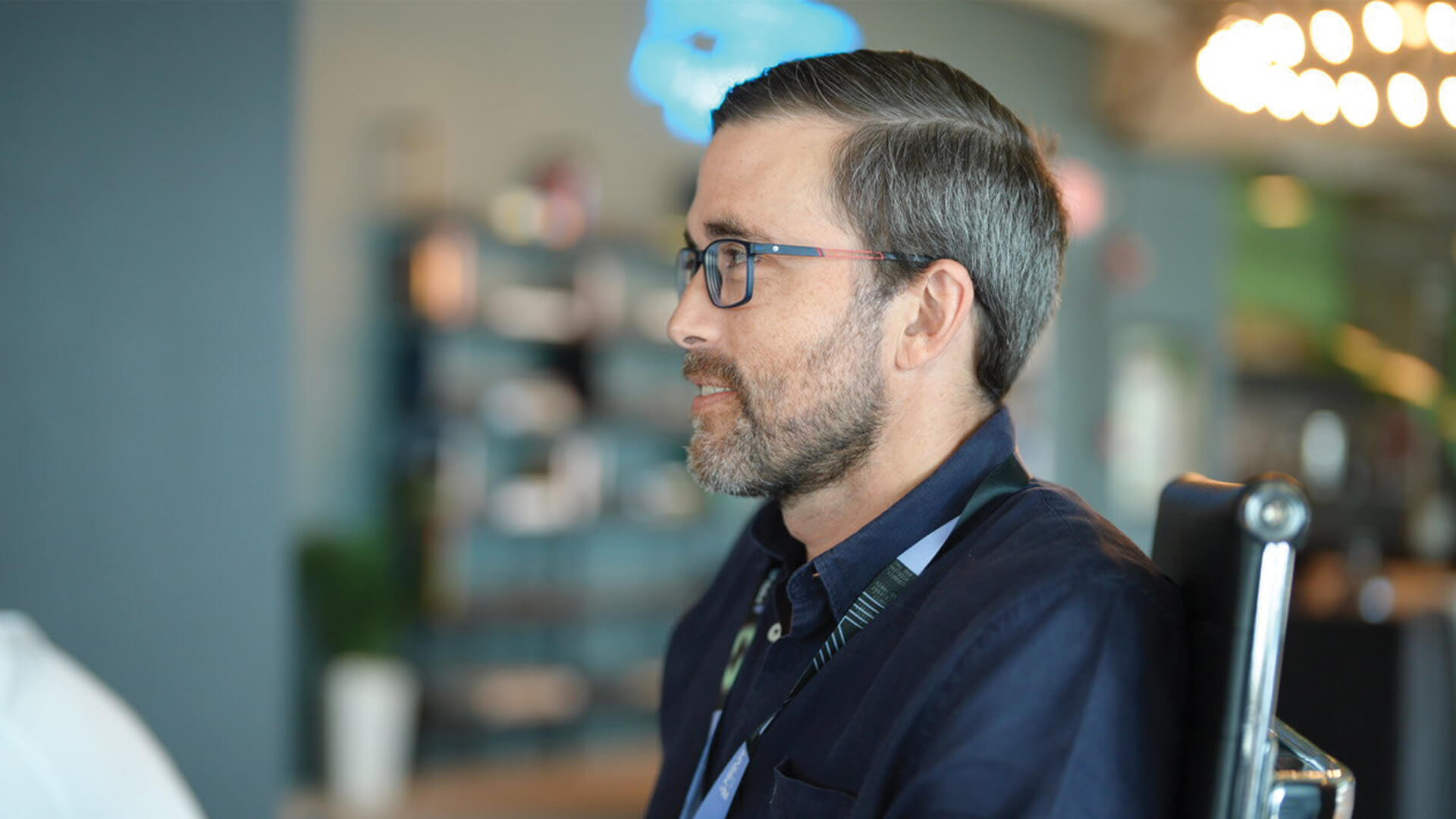 Charly Esnal - Managing Director, Mana Tech
Turning into a successful scale-up doesn't happen overnight. There are many aspects every founder should have in place to determine startup scalability. Therefore, if you think you're ready to take your company to the next level, then read the key takeaways we have laid down below for a successful transition.
Determine the product/market fit.
According to startup coach and investor Marc Andreessen, finding the product/market fit means "being in a good market with a product that can satisfy that market." Therefore, founders achieve product/market fit when they finally meet their customer's needs and make them better than their competitors.
Once you have mastered this crucial aspect and finished experimenting with the strategies, including the value proposition, you are ready to move on to the scale-up phase.
Ensure a steady revenue stream.
If your startup has already secured an early funding round (seed or series A) and it doesn't strictly depend on outside funding, the company has entered a steady revenue stream with a solid cash flow.
When you reach this point where you know exactly your ROI jointly with an established product/market fit, you'll be ready to shift to a scale-up and proceed to later funding rounds (series B or over).
Start to functionalize your team roles.
It's widely known that everyone does everything in the startup phase as these companies can't afford a specialized staff. However, when shifting to a bigger structure and scaling the business, roles need to be defined, and new management levels must be created. It would be best to have a focused and productive team, with each person committed to a job and one job only.
Automate as many processes as you can.
While the company structure becomes more complex, founders need to automate processes to avoid bottlenecks and optimize resources. In addition, automation allows companies to improve data management for better decision-making while also being cost and time-efficient. So, don't hesitate to invest in improving the IT systems and provide your team with the necessary training to be aligned with these tools before scaling-up.
Final Takeaway
Do you think your startup is ready to transition to a scale-up? We hope you have a clearer picture now and understand the key differences between these two types of companies.
Though challenges are around the corner, shifting to a more complex business structure should be smoother if you have these aspects in place. Moreover, if you plan to expand your company internationally and explore new markets, you'll need to start from scratch with the product/market fit.
Mana Tech and Base Miami support founders on their international expansion journey with our Miami Immersion Week programs to understand the US market and how your business can make it there. Are you ready to take your startup to the next level?
Sign up for our newsletter today to receive more information about all things tech!
Subscribe
---