HistoryMiami Museum Displays 'It's A Miami Thing' Exhibit in Celebration of Miami's 125th Birthday
Documenting the uniqueness of Miami's history, the exhibit features a curation of artifacts and treasures inherent to the city.
Aug 5, 2022 · 2 Minute Read
---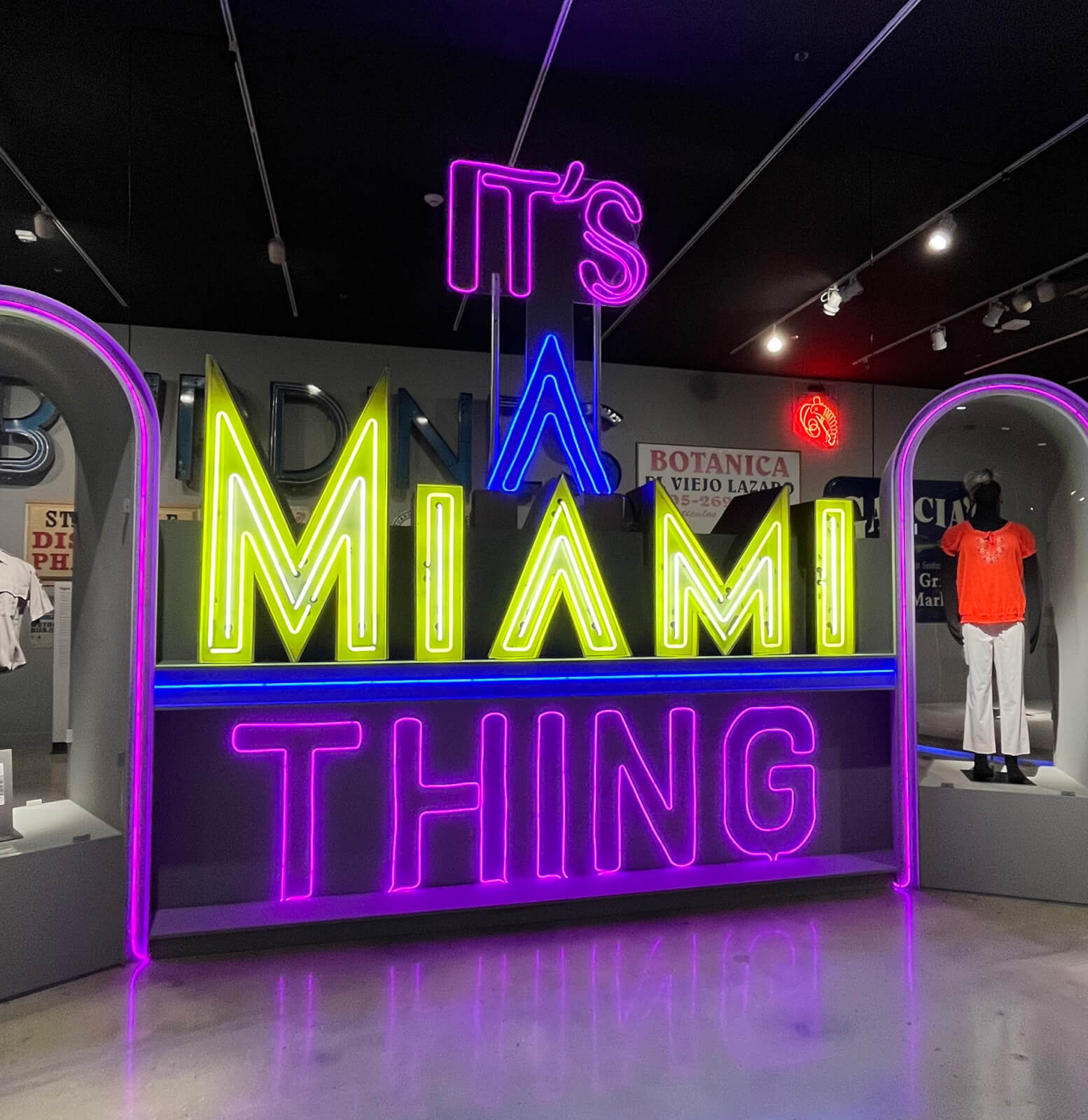 The newest exhibition at the HistoryMiami Museum, It's a Miami Thing, takes you back in time on an immersive journey through the city's past. The exhibition honors the city's 125th anniversary through hundreds of pieces of nostalgic art, collectables, and objects that were collected from the community and carefully preserved, making it a collaborative effort.
Upon entering the exhibit, you are greeted with an extra-large multi-color 'It's a Miami Thing' neon sign. The entire floor is covered with old news articles, recovered street signs from Hurricane Andrew, vintage recording equipment, the iconic Burdines sign, an array of Tequesta artifacts from 800 A.D, prints from naturalist John James Audubon's Birds of America, Seminole patchwork clothing, treasure salvaged from the 1622 Nuestra Senora de Atocha shipwreck, and many more never-before-seen archival materials that share local Miami history.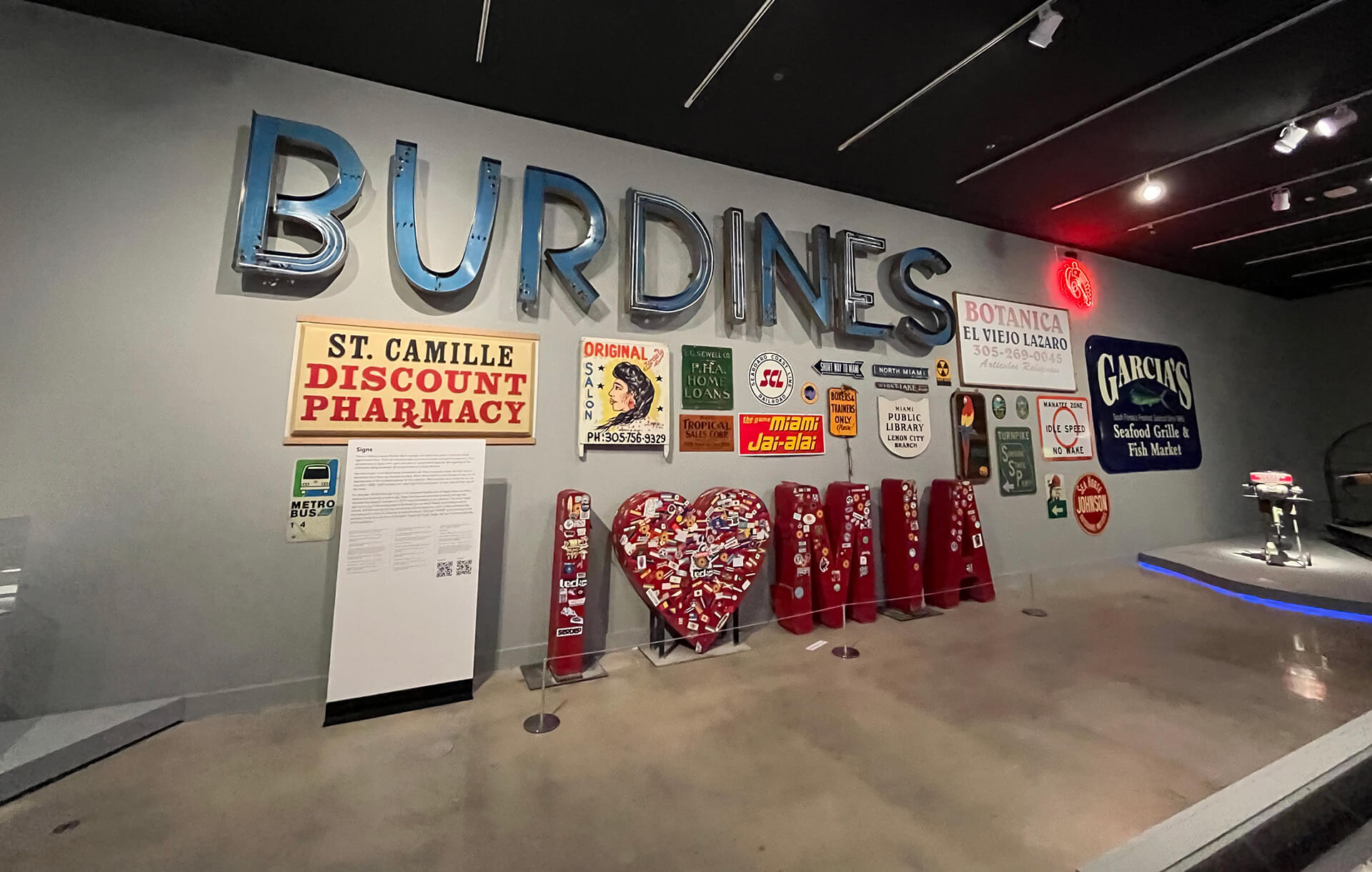 Burdines sign on display at HistoryMiami Museum
Did you know?
Miami is the only major US city founded by a female (Julia Tuttle).
Miami is now home to over 2.5 million people and continues to grow daily.
The peak of Miami's first boom occurred during a development spree in Downtown in the 1920's and continued to flourish until the 60's. The legendary department store, Burdines, played a big role in the growth and prosperity of the city.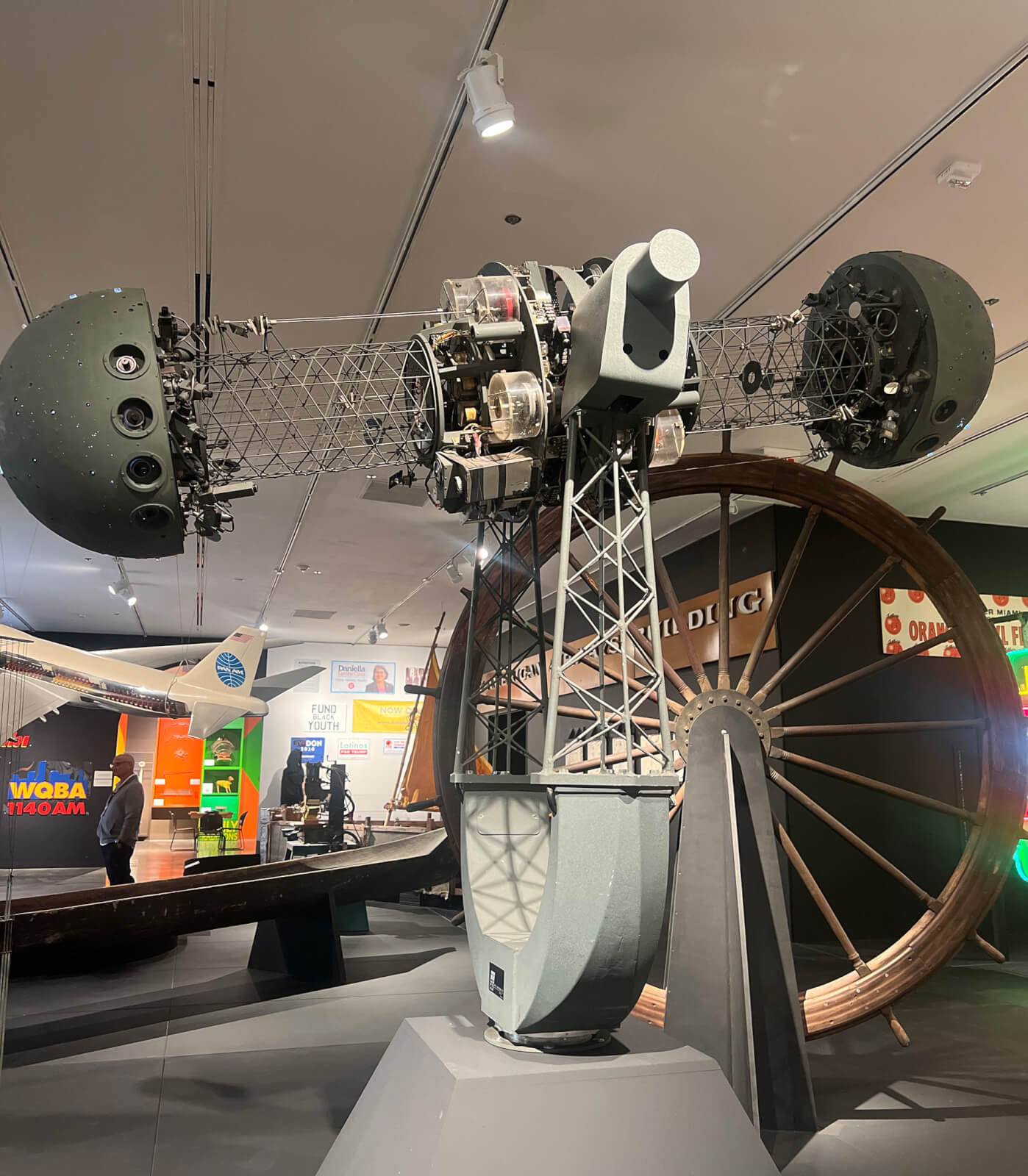 It's a Miami Thing exhibition at HistoryMiami Museum
Whether you're Miami bred or visiting for the first time, this exhibit is a must see! Make your way Downtown for an educational and entertaining experience while you still can. This temporary exhibit only runs until August 21. Plan your visit today!
---