Fashinnovation to Connect Fashion and Innovation at Upcoming Miami Launch Event
Mana Fashion is set to host 'Miami Talks', an invite-only community networking experience leveraging entrepreneurship and innovation, with the goal of building community and facilitating collaborations worldwide.
Jun 10, 2022 · 1 Minute Read
---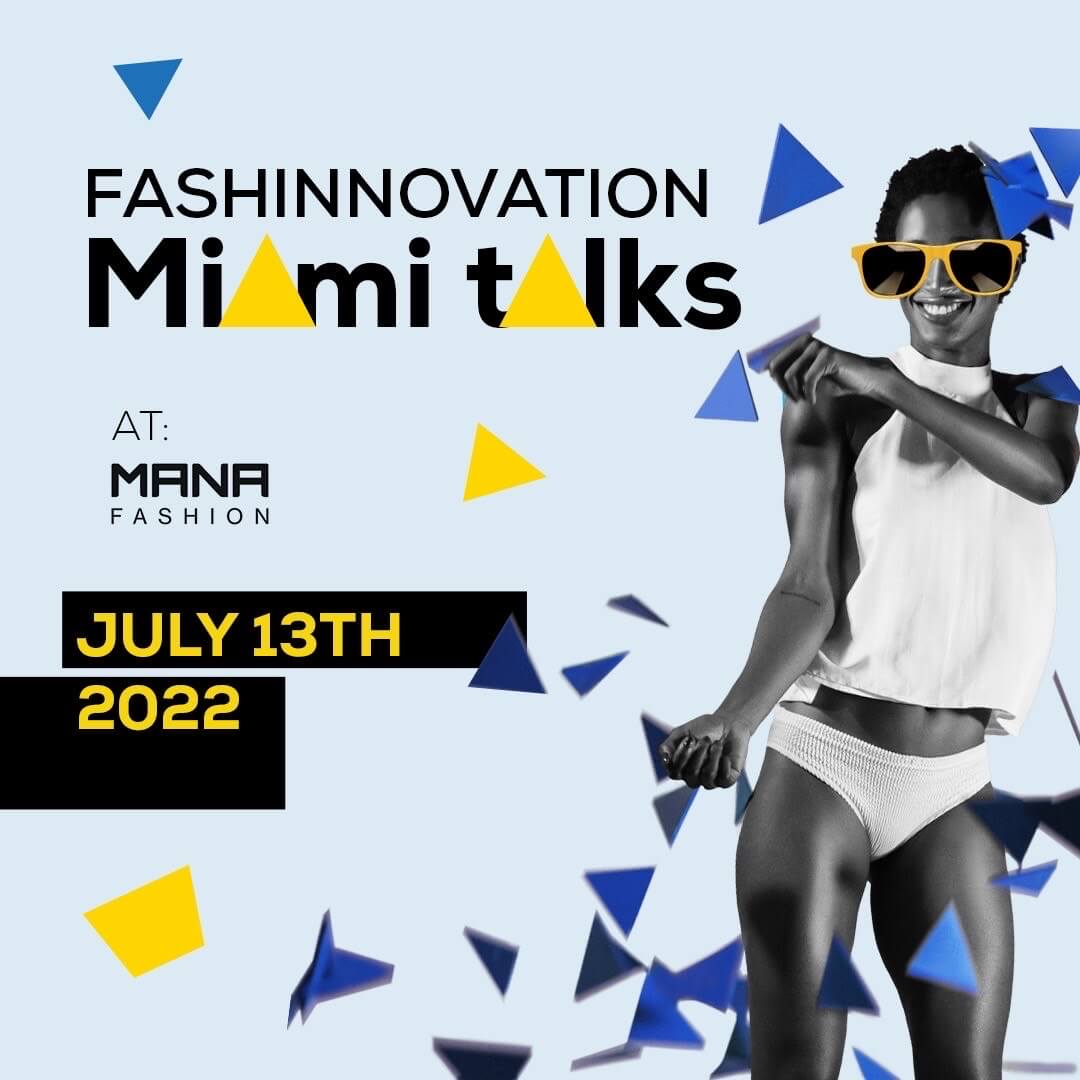 Serving as a support system for the fashion community through networking, events, and investment opportunities, Mana Fashion has quickly made a name for themselves in Miami. The team has established quality partnerships, debuted a series of local initiatives, as well as collaborated with various industry professionals and well-respected organizations in the business since launching this past April.
On July 13th, Mana Fashion will team up with Fashinnovation, the largest global platform for fostering innovation in the fashion industry, to host their first physical #MiamiTalks event in Miami. The exclusive day-long event will have thought-provoking discussions from the industry's forward-thinking leaders, an exhibition of tech and fashion brands, and a cocktail networking reception in the evening, elevating both Fashinnovation and Mana Fashion's core values.
Attendees will have the opportunity to hear from Steven Tristan Yang (CMO, Poshmark), Nigel Barker (CEO & Founder, Nigel Barker LLC & Studio NC Inc.), Marci Zaroff (Founder & CEO, ECO Fashion Corp.), Stefano Galassi (Advisor & Investor, Luxury Open Innovation), among many other founders, CEO's and leading voices in the fashion, tech and lifestyle industries.
With the art and sustainable thinking already existing in Miami, and the innovative, corporate and educational nature of Fashinnovation, Mana Fashion is thrilled to host this empowering experience in the neighborhood where their thriving community was developed, Downtown Miami's Flagler District.
---