​​Fashinnovation Launches Miami Edition of 'Worldwide Talks' Series
The invite-only event featured a lineup of influential speakers ranging from international fashion leaders to emerging talents, bringing a new global vision to the fashion industry in Miami-Dade.
Jul 18, 2022 · 2 Minute Read
---
Fashinnovation, a global platform originating in New York, brought its Worldwide Talks event to Mana Common's Ocho Blanco in Downtown Miami this past Wednesday. Miami Talks enabled the integration of fashion leaders, entrepreneurs, emerging designers and brands alongside an exhibition of innovations and ethical fashion brands.
Opening remarks were made by Mayor Daniella Levine Cava, who announced the launch of the first sustainable fashion fund in Miami-Dade. The Fashion Forward Fund is an initiative intended to create systemic change in the textile, fashion and apparel industry in the city by prioritizing economy, equity, environment, and engagement.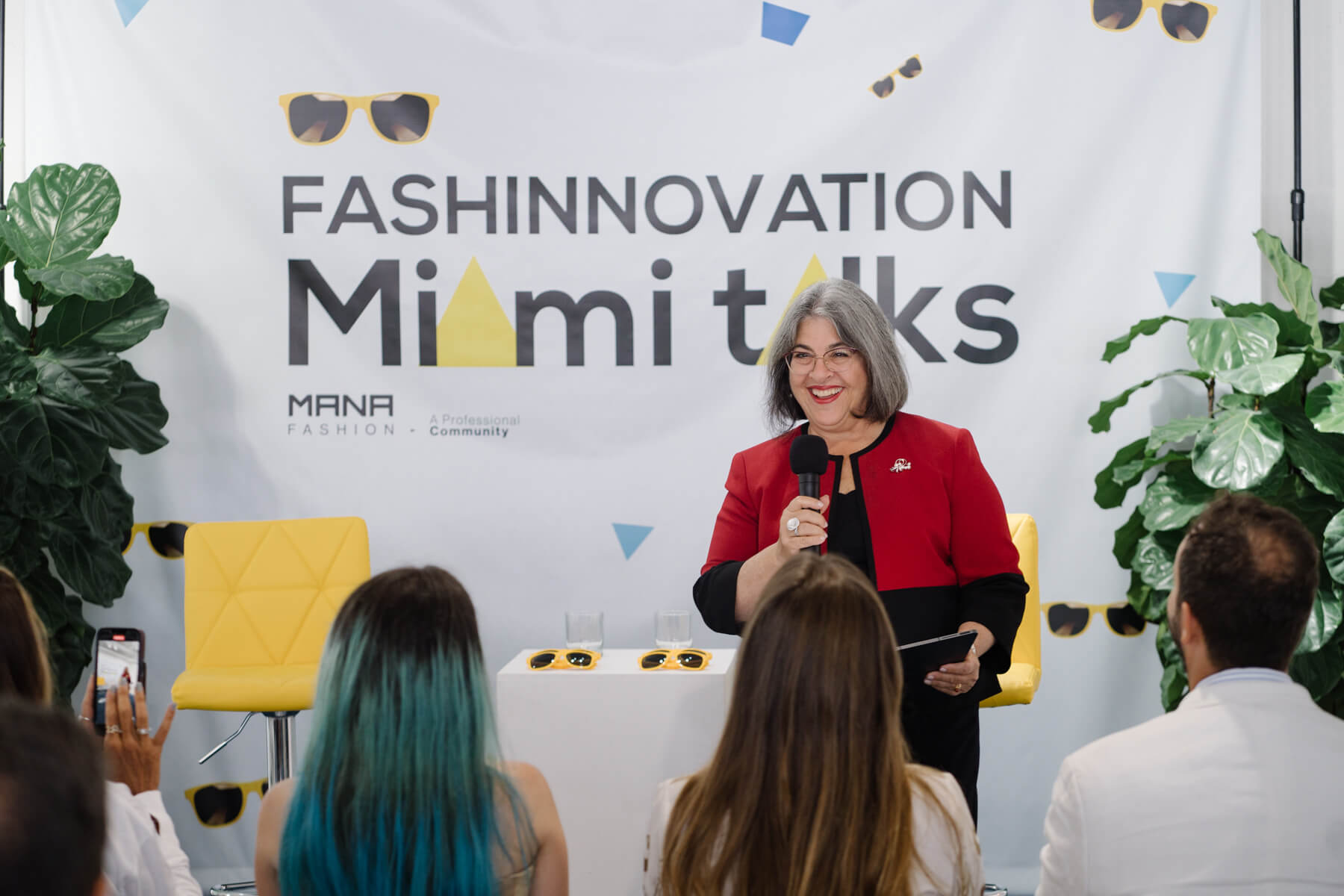 Daniella Levine Cava (Mayor, Miami-Dade County) during her Opening Speech
Attendees were treated to a day of thought-provoking discussions from the industry's forward-thinking leaders including TV personality, photographer, and filmmaker Nigel Barker, Founder of Global Fashion Exchange Patrick Duffy, Head of Editorial Content of Vogue Mexico & Latin America Karla Martínez de Salas, and CMO of Poshmark Steven Tristan Young among many other founders, CEO's and leading voices.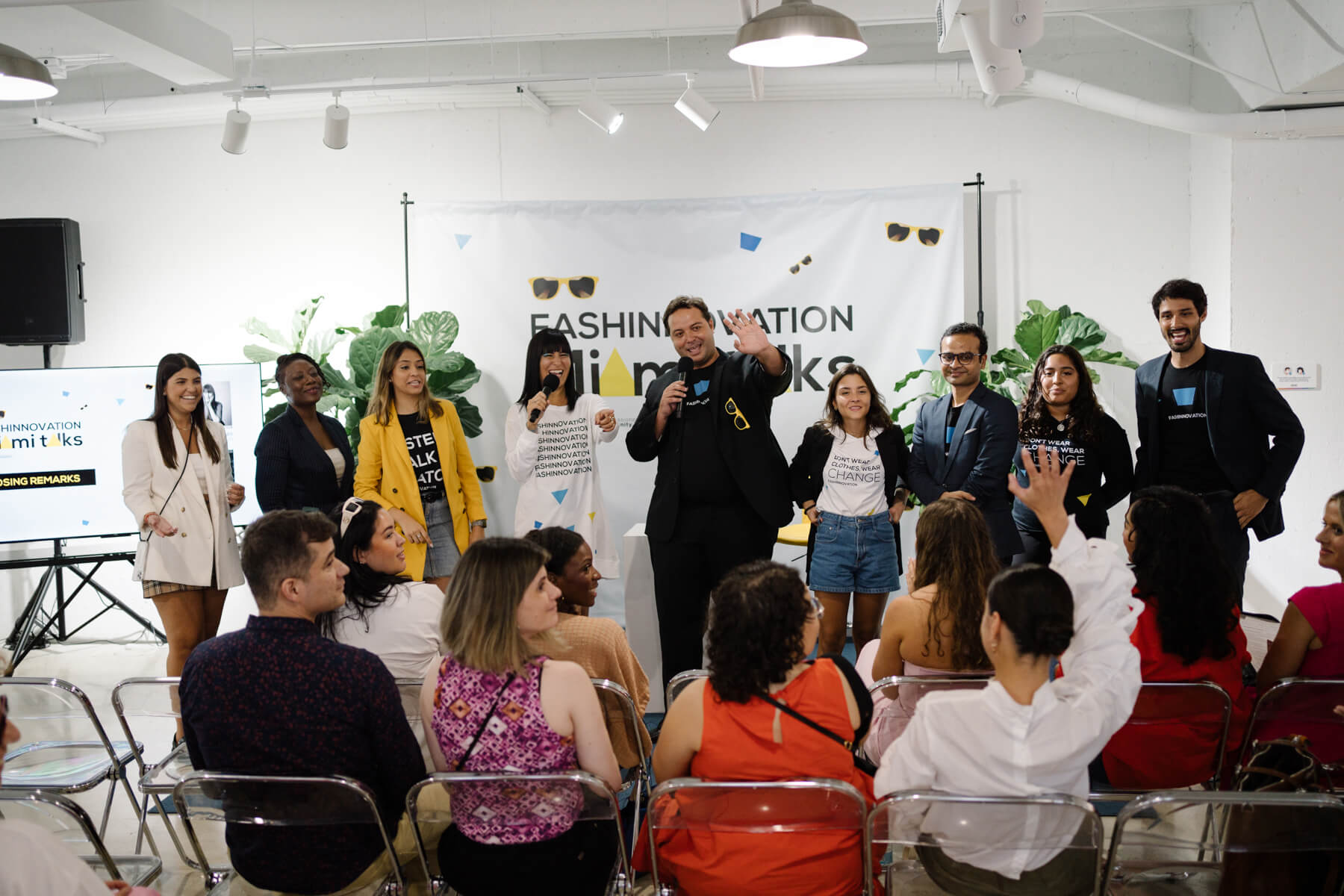 Fashinnovation Team & Martu Freeman-Parker (Director, Mana Fashion)
The Miami Talks event highlighted the powerful energy of mixing fashion icons with the next generation of innovators, while also demonstrating the fashion community's commitment to creating a long term, sustainable future.
Enjoy photos from the first-ever Miami Talks event by visiting Mana Fashion's gallery.
---