'Agri-Food Tech' Program Accelerates Series-A Startups in Latin America
Mana Tech, Base Miami, and Koi Group unite to connect LATAM startups with US Impact investors.
May 24, 2023 · 2 Minute Read
---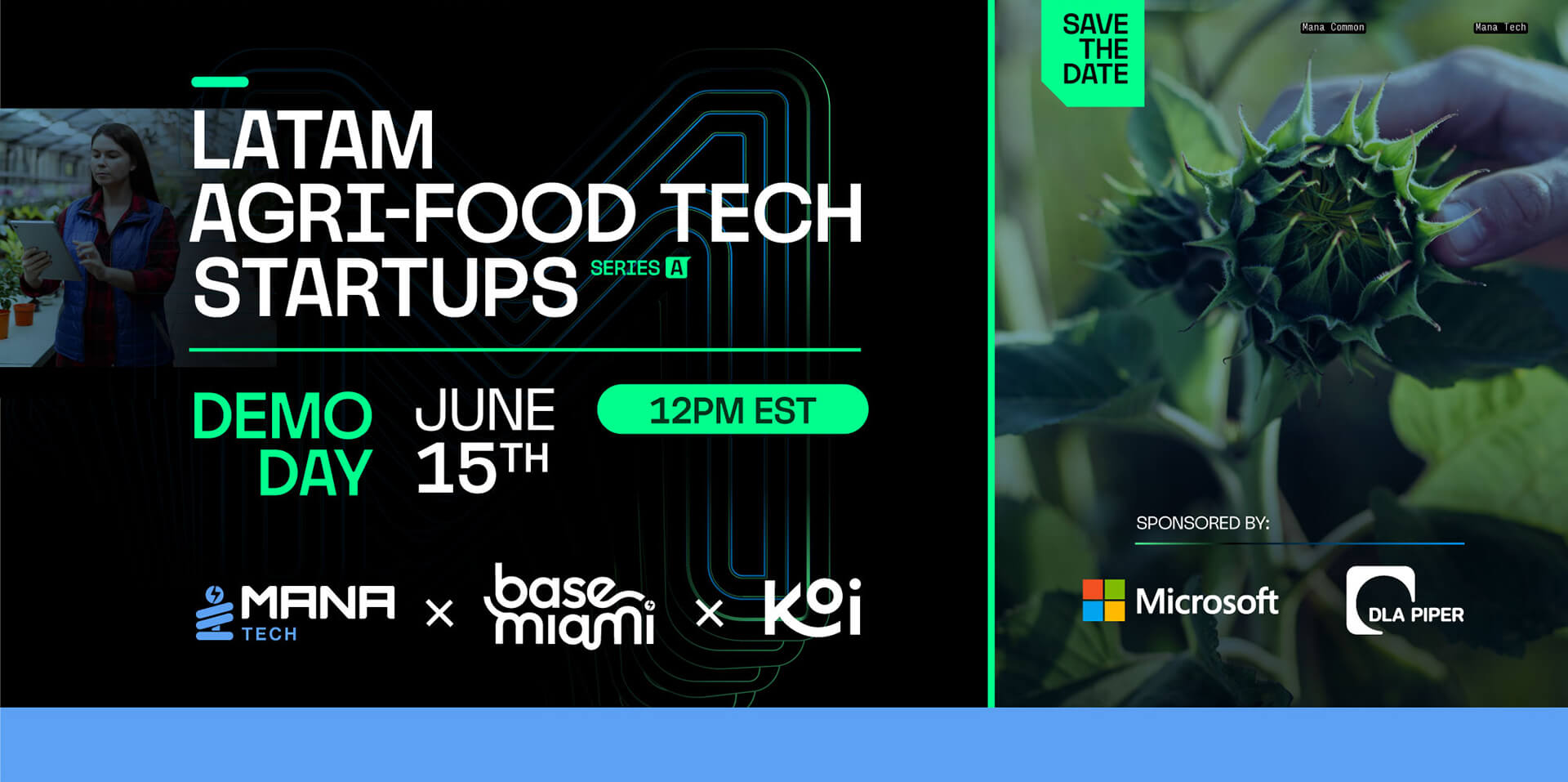 Since March, a groundbreaking program has been underway to support Latin American food and agriculture technology startups seeking Series A funding in the United States. The program will culminate in an online Demo Day on June 15th at noon (EST) for accredited investors, sponsored by DLA Piper and Microsoft.
Led by Base Miami, Mana Tech, and Koi Group, the "AgriFood Tech" program aims to guide these startups through the intricate process of raising Series A funding in the US, a challenge for companies unfamiliar with the US investment landscape. With the guidance and expertise of experienced mentors and industry leaders like Etienne Gillard, Head of Ventures at Mana Tech, the program serves as a bridge, equipping startups with the necessary tools and support to successfully close their Series A round.
The program brings together several companies from diverse food and agriculture verticals, showcasing innovative approaches to sustainable agriculture, advanced food processing, and cutting-edge technologies. These startups share a common goal: making a positive impact on the world through groundbreaking solutions.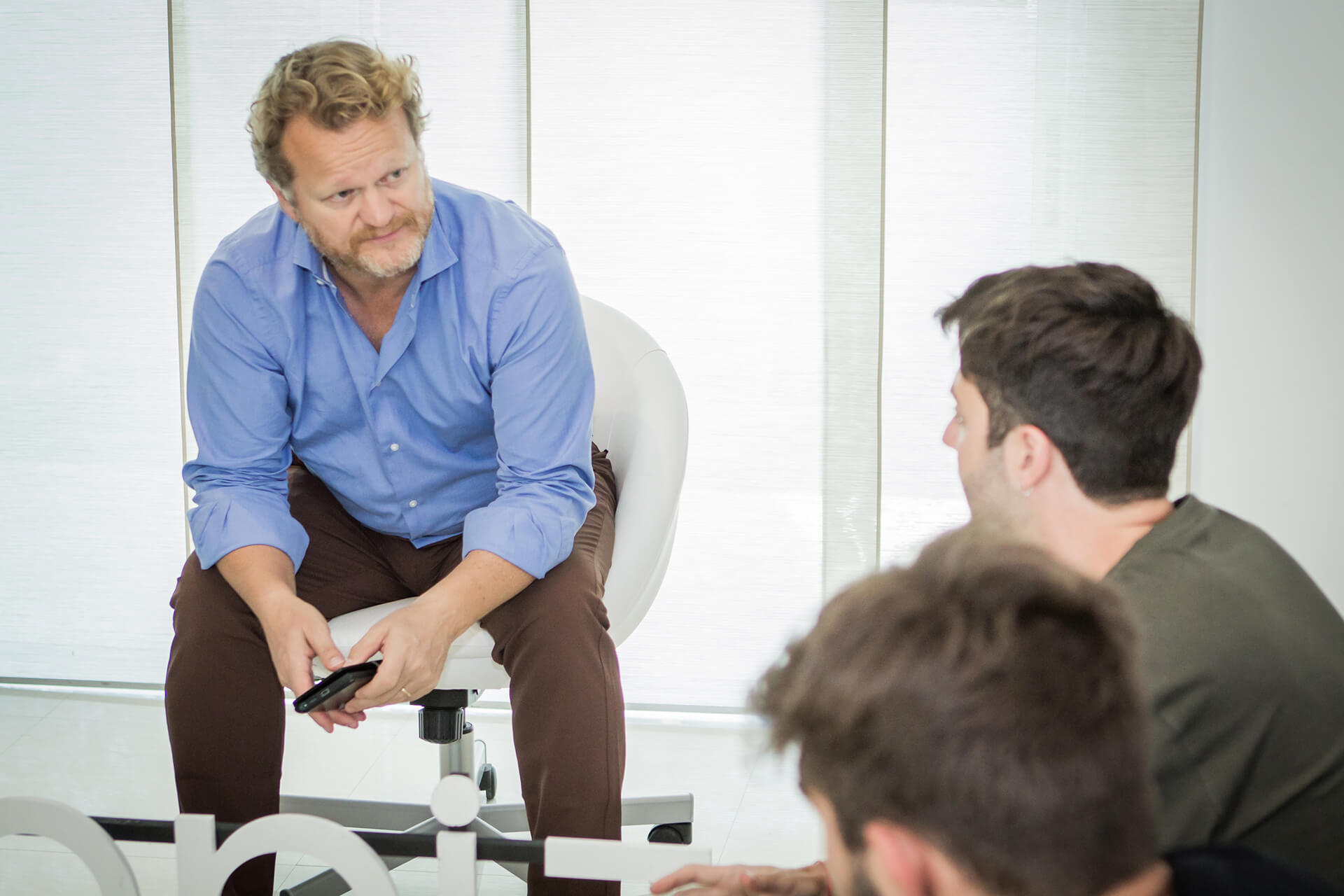 Etienne Gillard – Head of Ventures, Mana Tech
During the program, participating companies engage in 4-6 hours per week of focused collaboration with mentors through personalized coaching sessions, virtual workshops, and immersive activities. The program will reach its pinnacle with an eagerly awaited Demo Day, where each startup will showcase their solutions to a panel of US and international investors. This event offers a priceless platform for these companies to gain exposure, foster connections, and secure the necessary funding to accelerate the growth of their ventures.
Unlocking the Future of Agri-Food Tech
This program is just one of many initiatives undertaken by Mana Tech to connect Latin American startups with the resources needed to thrive locally and globally. Mana Tech is thrilled to host the Demo Day, showcasing its commitment to supporting international entrepreneurs, catalyzing innovation, and driving positive change across the tech landscape.
These are the promising 12 Latin American startups taking the leap:
Sign up to our newsletter to learn more about our venture programs!
---