A Day in the Life of Wynwood
Spending your day in Miami's iconic Arts and Entertainment District will be a breeze with this guide.
Dec 22, 2022 · 4 Minute Read
---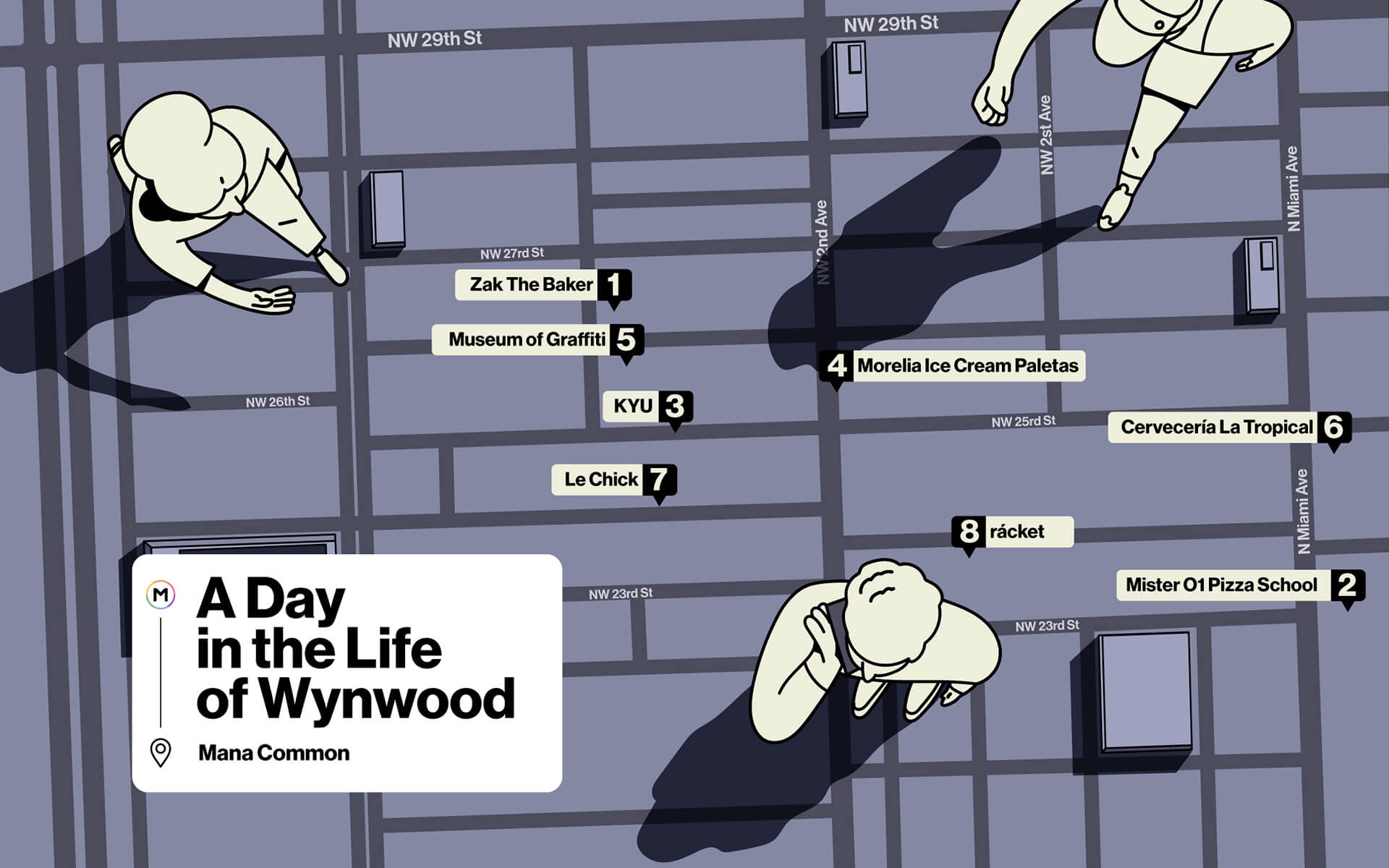 Wynwood is one of the most culturally eclectic neighborhoods in the country. Even if you've never visited Miami, you've more than likely heard of this arts and entertainment mecca. There is much to explore in the area, scattered with an array of warehouses, restaurants, bars, live entertainment venues, and galleries.
Bookmark, save, or screenshot this guide to reference when you're headed here next!
9:00am – Grab breakfast and cafe at Zak the Baker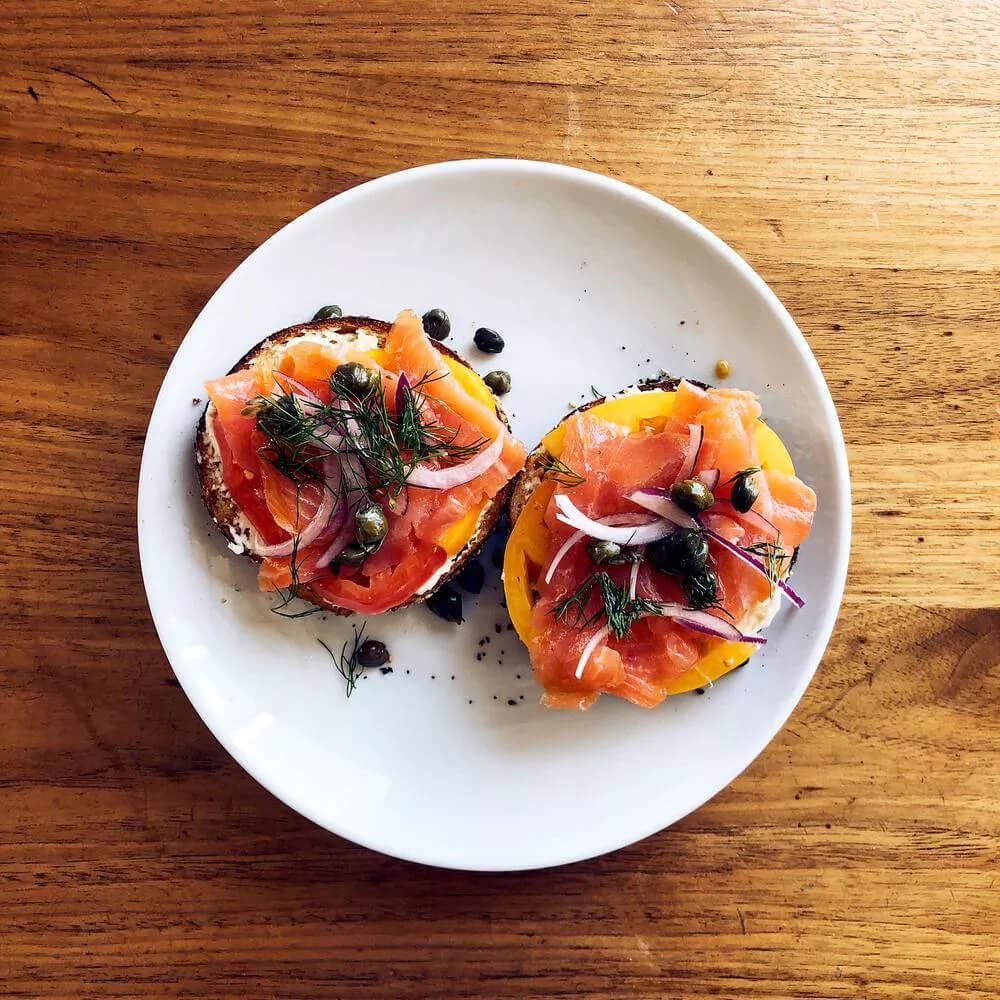 Nova Bagel, Zak the Baker
Get your morning fuel with one of Zak the Baker's signature bakery selections, ranging from their naturally leavened bread, handmade pastries, and certified Kosher coffee. Recently awarded a Michelin Guide Bib Gourmand, this spot is a must for anyone craving a sweet or savory snack.
12:00pm – Enjoy a delicious lunch at KYU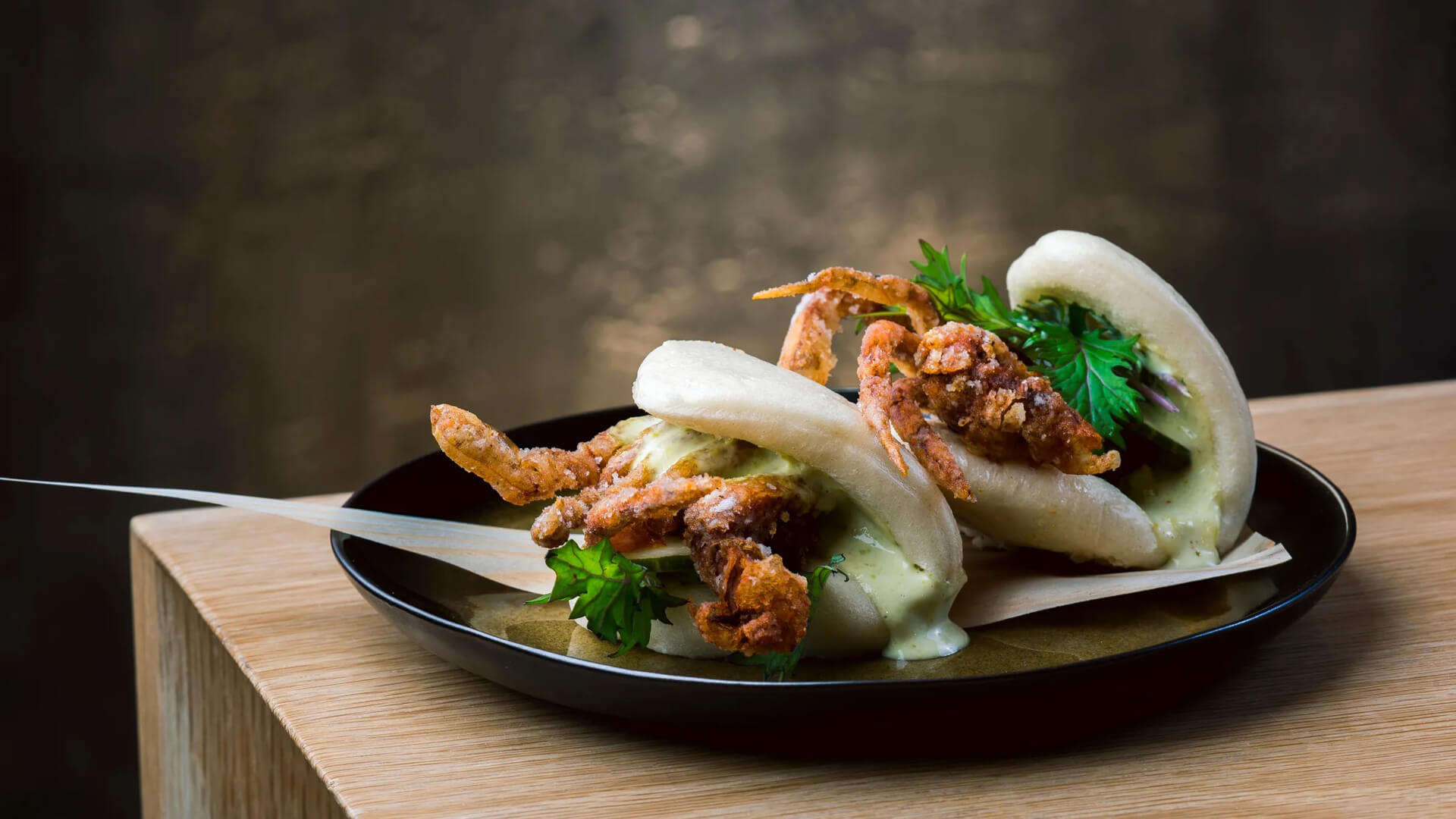 Soft Shell Crab, KYU Miami
Inspired by the global travels of their team of chefs, KYU offers a rich exploration of interpretive Asian cooking. This restaurant has been a neighborhood staple since opening in 2016, known for their smoked and wood-fired meat and seafood dishes. One bite of KYU's crunchy Korean fried chicken or roasted cauliflower will have you begging for more.
2:00pm – Cool down with some refreshing ice cream at Morelia's Ice Cream Paletas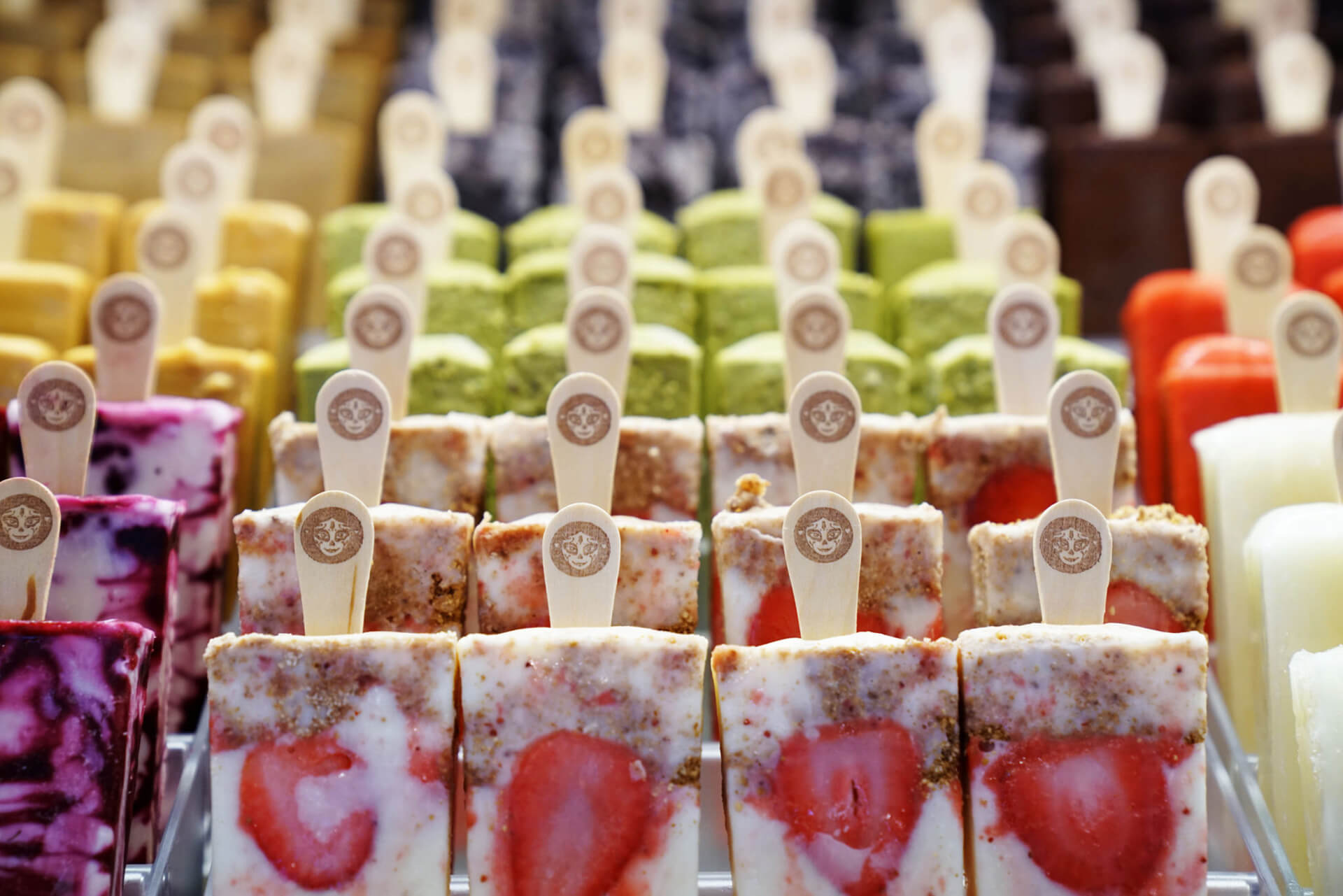 Ice cream pops, Morelia's Ice Cream Paletas
Enjoy a unique and personal ice cream experience at Morelia's Ice Cream Paletas. These handcrafted pops are the perfect pick-me-up to combat Miami's blazing heat. With dairy-free and alcohol-infused selections, there are plenty of options for all!
3:00pm – Ignite your creative side at the Museum of Graffiti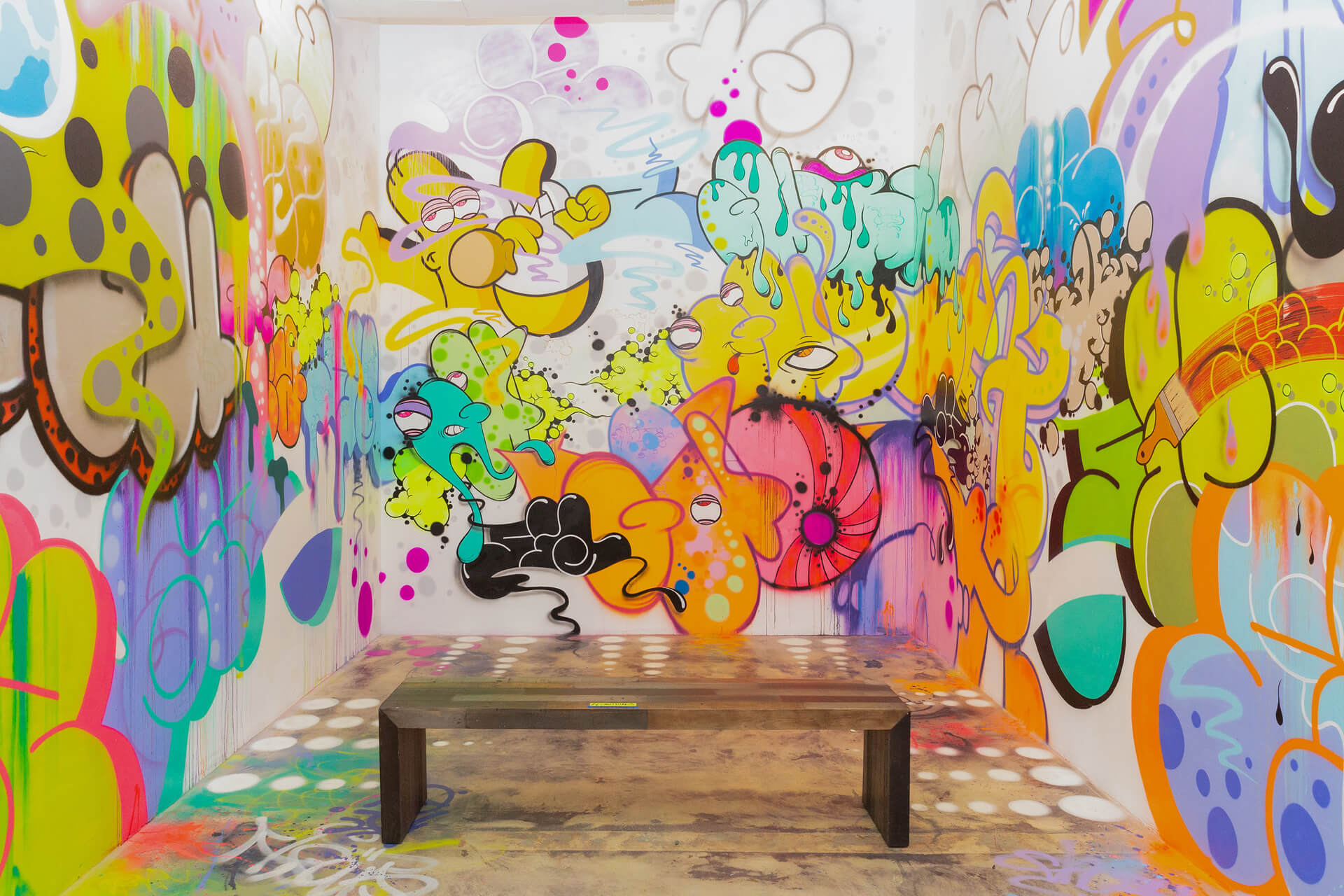 Witness the world's first museum dedicated to graffiti. This must-see institution celebrates the
thousands of graffiti artists who have transformed the surrounding walls into vibrant masterpieces. Upon entering the museum, you will be taken on a journey that showcases the evolution of graffiti art with both indoor and outdoor exhibitions. Secure your ticket today and learn more about the museum's upcoming events.
5:00pm – Sip on a refreshing "cerveza" at Cervecería La Tropical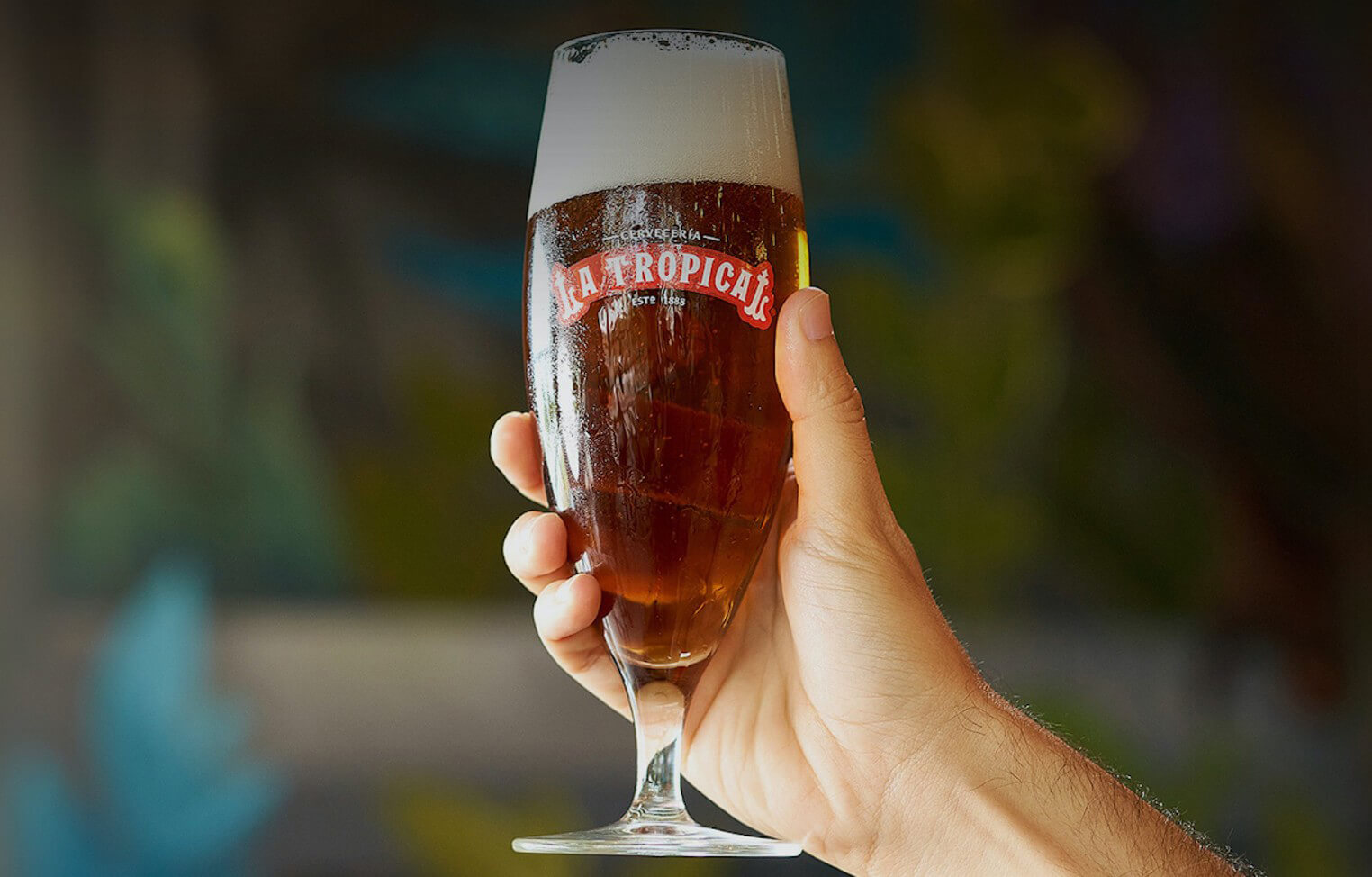 You can't say you've truly experienced Wynwood without visiting one of the neighborhood's craft breweries. What once started as Cuba's oldest brewery, has transported to the 305 as one of the city's youngest. Cervecería La Tropical offers a delectable array of Cuban favorites like empanadas and croquetas, with a refreshing beer list fusing the tropical flavors of the island to pair with it.
7:00pm – Craft your own pizza at Mister O1 Pizza School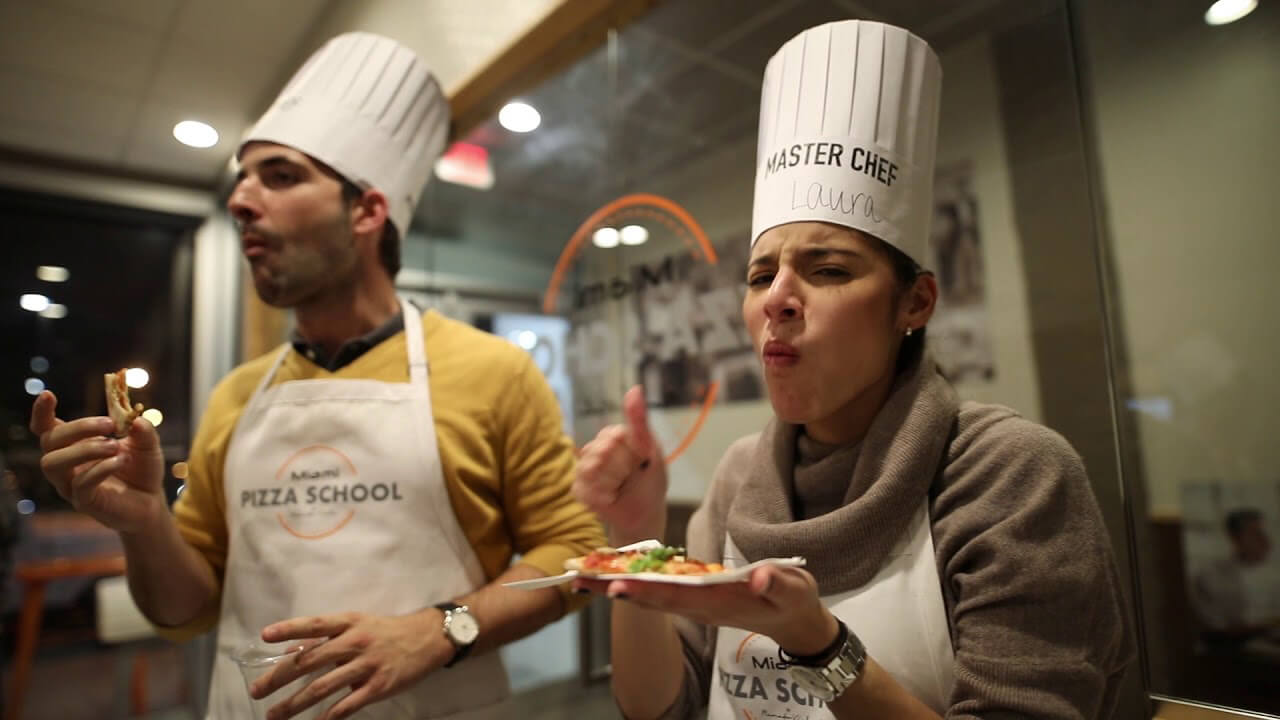 Mister 01 Pizza School
We guarantee you've never experienced a culinary class like this. Learn how to make a delicious pie from the experts at Mister O1, one of Miami's hottest pizza joints! This three-hour hands-on experience will give you the tools and tips to make your very own 'za at home. Complimentary soda, beer, and wine are included in the class, and best of all, you get to take home your chef's hat and apron.
9:00pm – Take a walk through the Wynwood Walls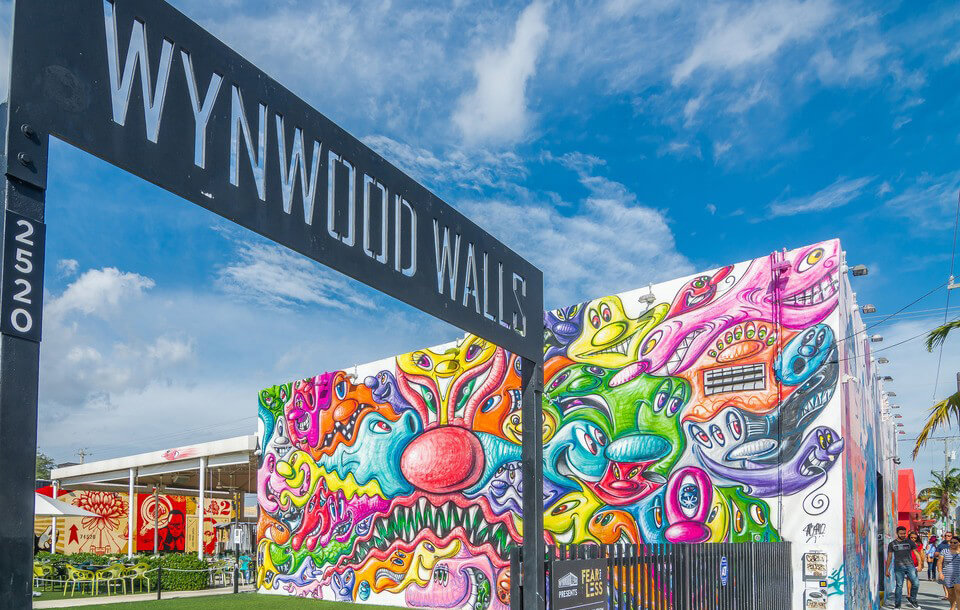 Though included as a daytime activity above, a nighttime stroll through the art-enthused neighborhood is a great way to encompass all that Wynwood has to offer. The four-block radius is full of public attractions by artists from around the globe, so don't forget to snap a few photos for a souvenir.
10:00pm – End the night with a cocktail and good vibes at rácket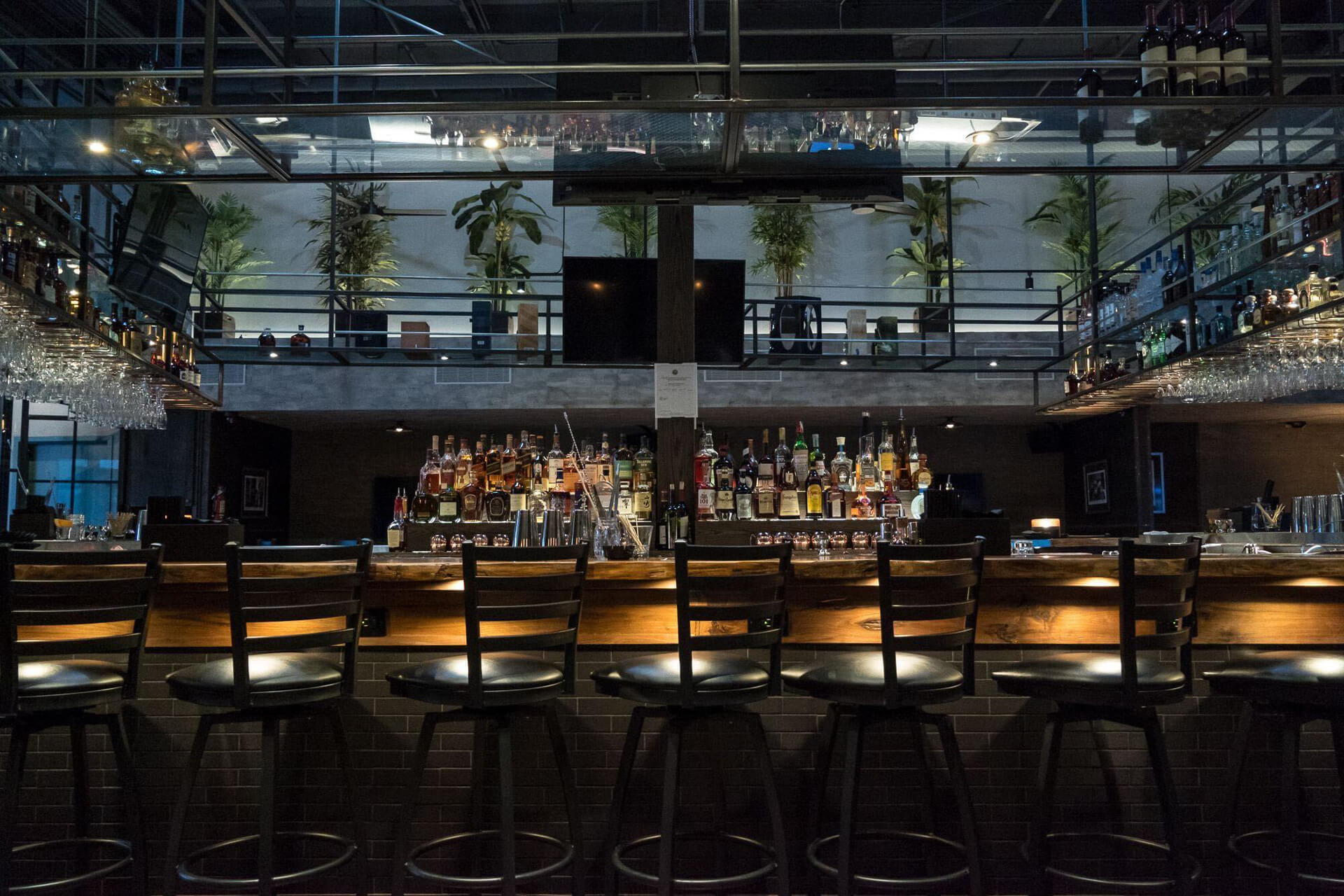 Cap your fun-filled day off with a complimentary drink and dancing at Wynwood's premier upscale bar, rácket! You can play a round of pool, catch the late-night tip-off of your favorite basketball team, or get down under the disco ball after claiming your beverage of choice. Just be sure to let one of the bartenders know that you're part of the Mana Common community to get a FREE well drink when you visit!
---