Mana Fashion Services and Fashinnovation Light the Way to Future Trends at Miami Talks
Fashion visionaries gather in downtown Miami, charting the course for sustainability, innovation, and the industry's evolution.
Jul 17, 2023 · 3 Minute Read
---
On July 10th, Miami buzzed with excitement as fashion entrepreneurs, industry pioneers, and creative trailblazers came together for a Mana Fashion Services event, co-hosted with Fashinnovation. Held at Ocho Blanco, this gathering brought together a diverse group of speakers and participants to explore the future of fashion, sustainability, and innovation.
The doors opened at noon, revealing a vibrant atmosphere full of networking opportunities, blue carpet interviews, and brand activations showcasing their latest fashion collections.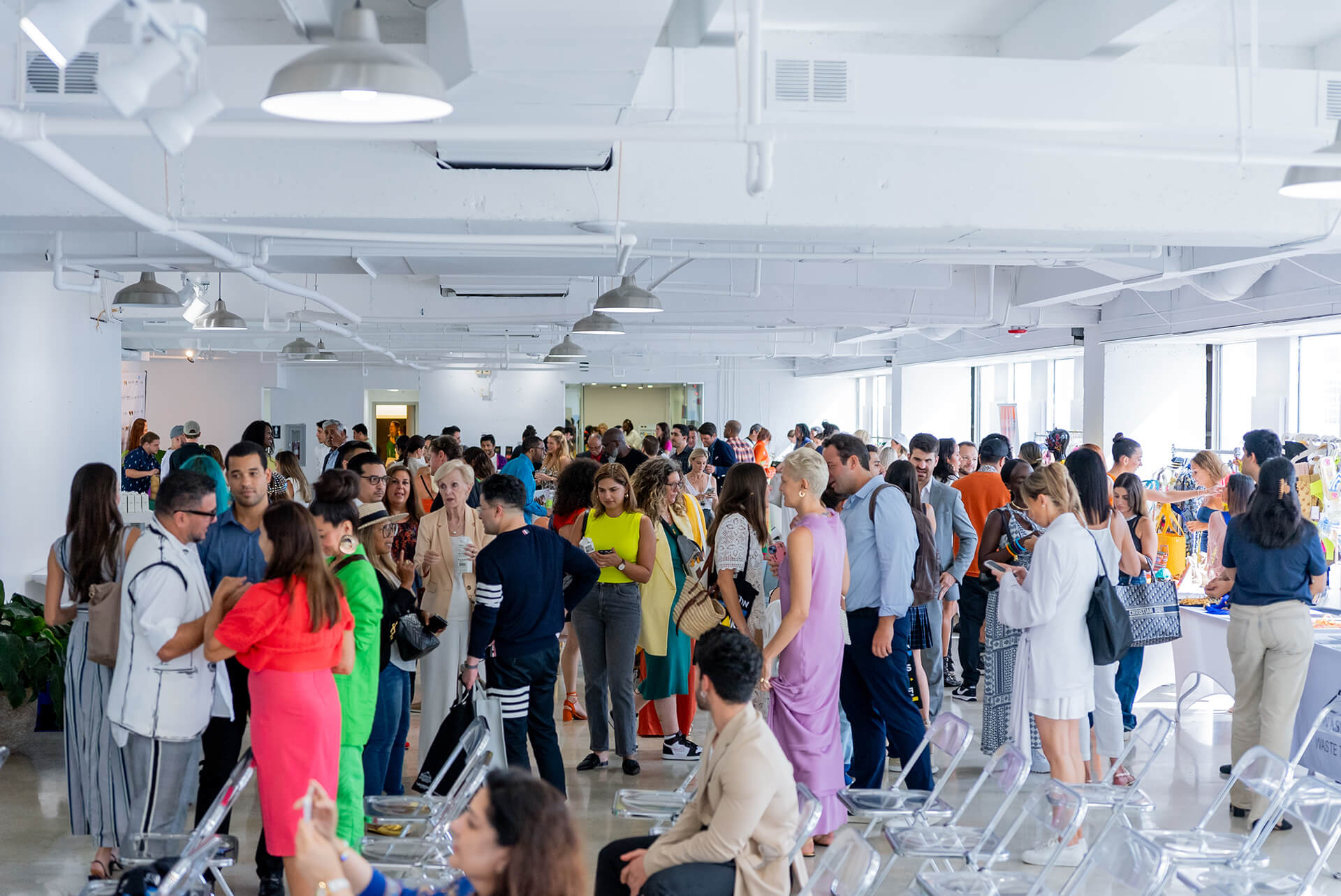 The event commenced with opening remarks from Jordana and Marcelo Guimarães of Fashinnovation and Martu Freeman-Parker from Mana Fashion, setting the tone for an enlightening day of discussion and discovery.
At 1:35 PM, the Chairman of Miami-Dade County took the spotlight, delivering a keynote address that underscored the significance of the fashion industry and its profound influence on the local community.
Throughout the day, panels and intimate fireside chats engaged the audience with stimulating topics. "Fashion is Dead: Nurturing the Next Generation of Creative Icons" featured Fernando Garcia, Co-Creative Director of Oscar de la Renta and Founder of Monse, in conversation with Khary Simon, VP and Executive Creative Director of Hearst. They explored the evolution of fashion and the rise of fresh creative talents.
Another fireside session focused on "Fashion Is Alternative Leathers" with Roland Salatino, Co-Founder and COO of Inversa Leathers, sharing insights on sustainable alternatives. Oscar Lopez, District Director of FGI (Fashion Group International) and Department Chair of Fashion & Design at Miami International University of Art & Design, moderated the conversation.
During intermission, attendees were treated to a selection of homemade snacks and beverages courtesy of Perrier Water, Suja Juice, Boxed Water, Odyssey Elixir, Imperial Moto Coffee.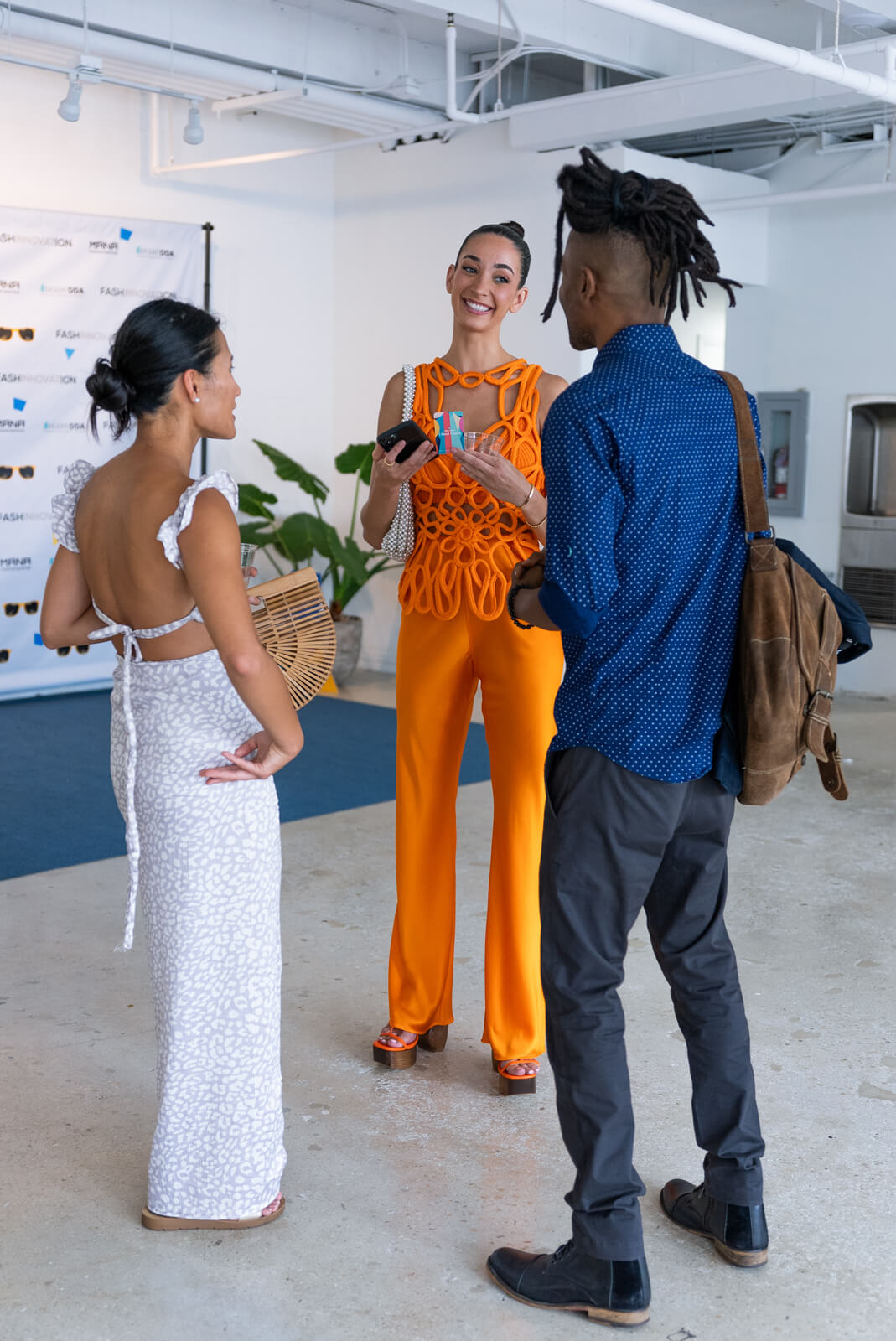 The afternoon continued with a panel discussion on the intersection of fashion, media, and entertainment, "Fashion Is the Future of Media & Entertainment", featuring esteemed speakers Molly Rogers, Costume Designer of "And Just Like That", Danny Santiago, Co-Costume Designer of "And Just Like That," and Larry Namer, Founder of E! Television.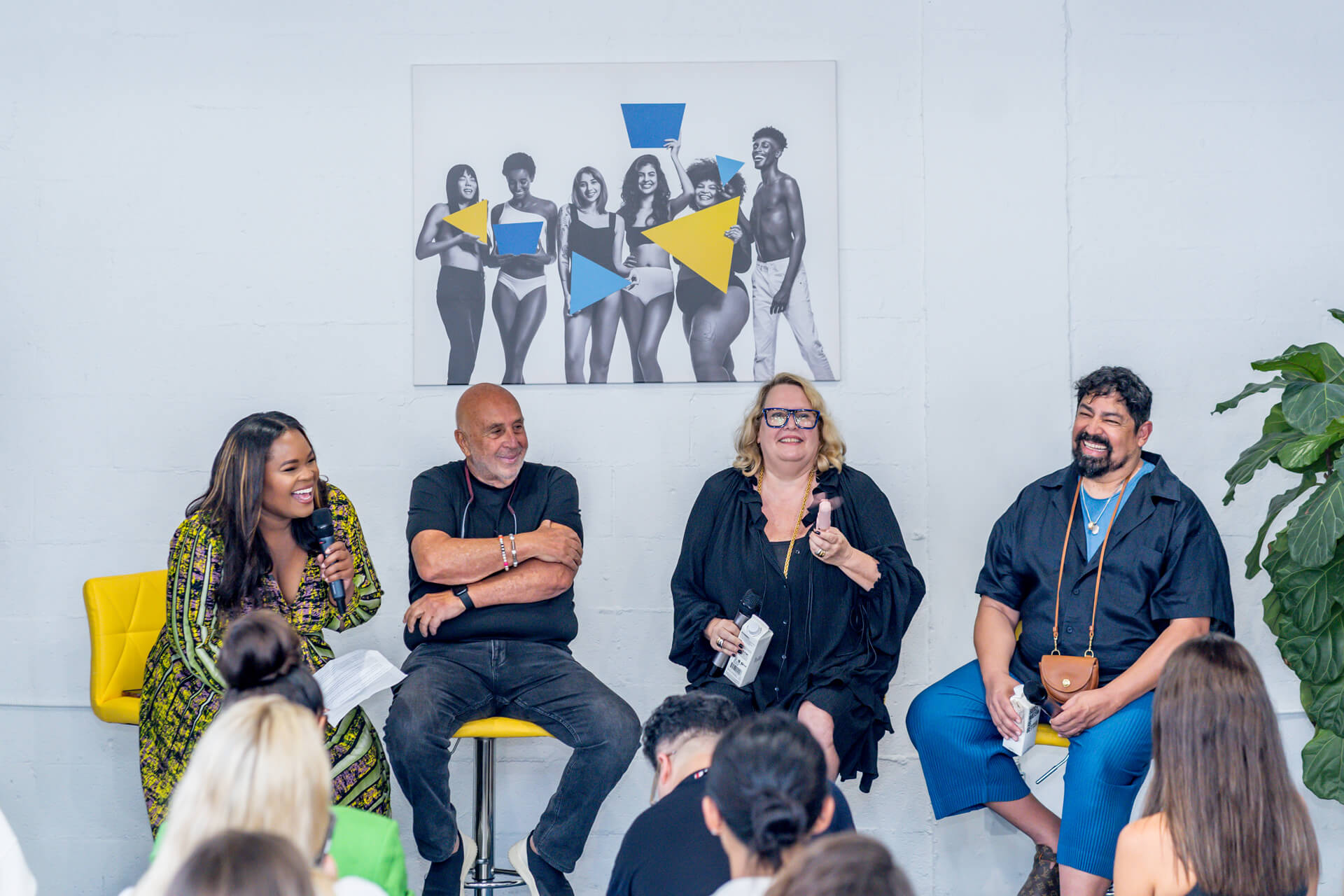 Next on the agenda was a panel titled "Fashion Is Innovating via Technology & Materials" with Andras Forgacs, Founder of Modern Meadow, Chandra Subramanian, CEO of ORS Group, and Shivani Bala, Partnership Director at Gorgias, sharing their expertise on integrating technology and sustainable materials in the fashion industry.
After another break, the closing panel, "Fashion Is Entrepreneurship Toward Sustainability," took the spotlight with panelists Cristina Mantilla, Founder of Eliou Eliou, and Uddhav Bagrodia, Founder of Wastewear.
The event concluded with closing remarks from the Fashinnovation and Mana Fashion teams, leaving attendees inspired to continue driving positive change in the fashion industry.
To cap off the memorable day, a cocktail reception provided further opportunity for guests to unwind, network, and celebrate.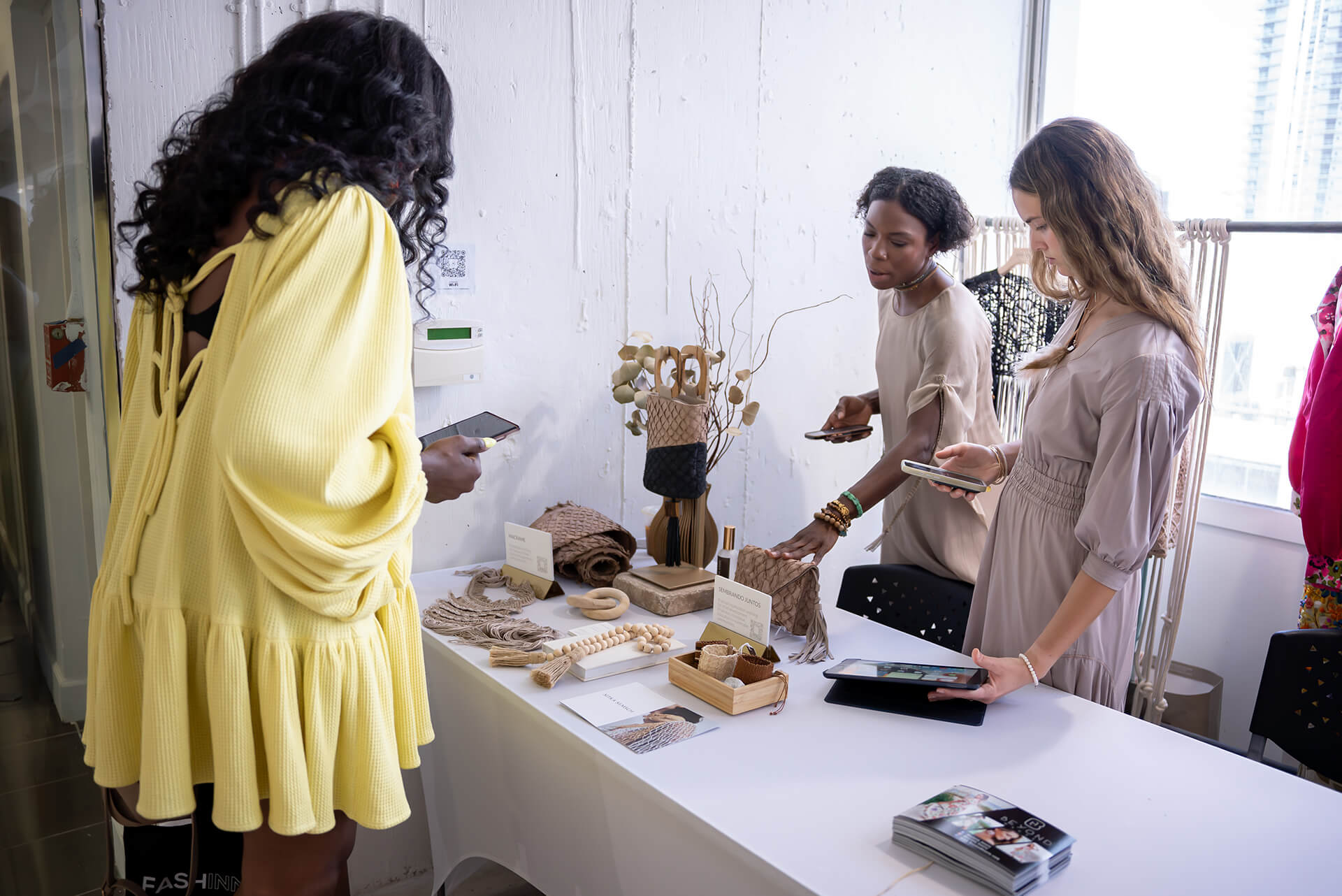 Special thanks were extended to Taja Collection for their generous contribution to the Speaker Giftbags and to all vendors who participated in the event – La Nadia Jewelry, Stavros, Monarchesa, Wastewear, Smart Swimsuits, Judith Cabrera, La Roja, Tam Tam Yogi, Dara Evans, Okimmi, No Name Just People, Zhuzh, Sitka Semsch, April Sabral, Modern Natured, and Andrea Venturolli.
View gallery
---